Denver County Circuit Court
GPI Regency, LP v. Sebastian Holdings LLC and Sebastian Partners LLC
Plaintiff says defendant has breached a lease term that began Oct. 1, 2018, to expire Nov. 30, 2023, for premises at 4643 S. Ulster St., Suite 970, and that it served a demand for compliance or right to possession notice on Sept. 4, 2020. Defendant voluntarily moved out of the premises on/before Jan. 10, 2021, plaintiff says, but has failed to pay rent, utilities and its share of common area expenses since March 2020, and it has been unable to locate a new tenant. Plaintiff seeks damages to be proven at trial.
Attorneys: Charles E. Fuller and Whitney J. House of Senn Visciano Canges
Filed: 1/13/2021
21CV30116
135 Inverness, LP v. Minimally Invasive Procedure Specialists, LLC and Elizabeth Brooke Spencer, M.D.
Plaintiff says it and defendant were partners in the purchase of a building, which MIPS agreed to lease, with Spencer the guarantor. The lease was dated Aug. 1, 2018, plaintiff says, and prior to move-in, Spencer required renovations to be made to suit her needs up to a maximum cost of $1.5 million. Plaintiff says Spencer incompetently managed the process and caused substantial delays and unexpected expenses, ultimately delaying the expected completion of tenant improvements, which were to be made within 18 months, to mid-2020. In January 2020, plaintiff says, Spencer told the partners that she felt she had made a "bad deal" and intended to terminate the lease if they would not renegotiate and sent that notice on Feb. 6. Plaintiff says once it determined defendant would not perform, it sold the building at a loss. Plaintiff asks damages to be proven at trial.
Attorneys: Kenneth F. Rossman IV of Lewis Roca Rothgerber Christie
Filed: 1/13/2021
21CV30123
2323 Delgany Street Tenant, LLC and WeWork Companies LLC v. WL Denver Delgany Owner, LLC
Plaintiff says beginning March 1, 2019, it leased the entire rentable area of the Delgany Street building – 86,127 sf – and pursuant to the lease provided a $7,751,430 surety bond. Plaintiff says defendant represented that the building project and premises "will be in compliance with all applicable legal requirements" on the possession date, which was declared to be on/about March 1, 2019. Plaintiff says it subsequently tried to obtain a building permit from the city and county of Denver for construction and improvements, but was advised that the project was not compliant with legal requirements for office occupancy and that a number of deficiencies existed, including upgrading the fire protection system and providing an access road. Plaintiff says it is still precluded from obtaining a building permit and performing work, thus is unable to occupy the premises, and defendant refuses to cure the deficiencies, so it issued a default notice to defendant on April 21, 2020. Despite the issues, plaintiff says, defendant declared that the lease term commenced on September 1, 2019 and will continue through October 31, 2031 and demanded that tenant commence payment of rent as of September 1, 2019 at the monthly base rent rate of $215,317.50. Plaintiff says it has tendered rent "under protest" and has the right to recover monetary damages, and to seek declaratory, injunctive and other equitable relief because defendant has failed to deliver the premises in the condition required.
Attorneys: Alan D. Sweetbaum of Sweetbaum Sands Anderson
Filed: 1/15/2021
21CV30147
BIC Contracting, LLC d/b/a BIC Painting v. East 45th Avenue Apartments, LLC; The Spanos Corporation; P/R Mortgage & Investment Corp.; Idaho Pacific Lumber Company, Inc.; Checo Construction and Landscapes LLC; and Public Trustee of Denver County
Plaintiff furnished labor, materials and goods to Spanos, and says because the principal amount of $273,395.48 has not been paid, asks that the court enter an order of foreclosure of the mechanic's lien on the property.
Attorneys: Terry Ehrlich and Scott Havn of Arnold & Arnold
Filed: 1/25/2021
21CV30273
Jefferson County District Court
Healthcare Realty Services Incorporated as agent for Lakewood MOB, LLC v. Serenity TMS Centers, LLC and Teejay Tripp
Plaintiff says on/about Dec. 17, 2019, defendant leased premises at 255 S. Routt St., Suite 250, Lakewood, and while defendant made improvements, the lease commenced as temporary on Jan. 1, 2020. Plaintiff says defendant took possession and began paying rent, and pursuant to the lease, it agreed to provide defendant an improvement allowance of $80 per rentable square foot, to be available for construction costs only, to be completed within 180 days of the lease effective date. Plaintiff says defendant caused substantial delays to the improvements, and that it has notified defendant several times of excess costs and of defendant's obligation to pay before taking possession, but that defendant took possession on/about Oct. 22, 2020 and has refused to pay the excess costs. Plaintiff seeks damages to be determined at trial.
Attorneys: Bill E. Kyriagis and David A. Brewster of Otten, Johnson, Robinson, Neff & Ragonetti
Filed: 1/12/21
21CV30027
Teo Ventrello, an individual, and Marianne Ventrello, an individual v. Zachary Fetterolf, an individual; Danielle Fetterolf, an individual; Mile High Inspect LLC d/b/a MHI Construction, a dissolved Colorado limited liability company; and Comfort Heating and Cooling, LLC, a Colorado limited liability company
Plaintiffs say they purchased a flipped home in Arvada from defendants, that defendants did not disclose latent defects or provide them with previous inspection, structural and engineering reports, and falsely represented that structural problems were repaired or had never existed. After closing on/about April 22, 2020, plaintiffs say they discovered the defects, and seek actual damages and the cost for repairing the home.
Attorneys: Chad Johnson, Tessa R. Blaes and Zachary R. Blaes of Johnson Law
Filed: 1/22/2021
21CV30083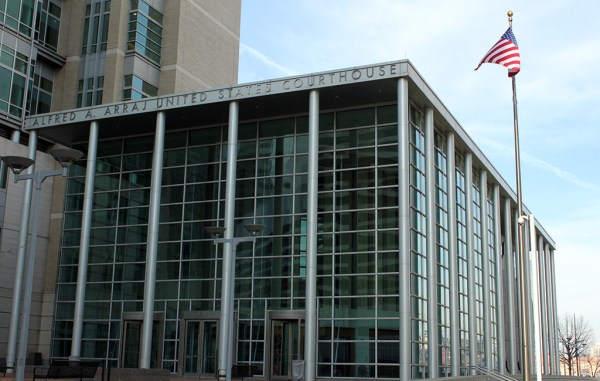 101634