RiNo's brewery scene is about to have a major gap.
Denver-based Great Divide Brewing Co. said Thursday that it will close its 65,000-square-foot packing facility and bar at 1812 35th St. along Brighton Boulevard, which it opened in 2015.
The move completely rolls back an ambitious expansion plan that Great Divide crafted less than a decade ago. But there was a clear indication that things weren't going as planned back in 2019, when Great Divide sold adjacent land originally slated for a second phase of its project to a developer.
Great Divide, founded in 1994, said Thursday it will shift all operations back to its original facility at 2201 Arapahoe St. in the Ballpark neighborhood.
"Right now, we have two facilities that are not being maximized," Brain Dunn, Great Divide founder and president, said in a statement. "We had three options on the table: move all operations to RiNo, move everything to a new location outside of Denver or relocate to our original location. In the end, returning to our roots made the most business sense."
Great Divide has never brewed beer in RiNo. Instead, brewing and fermentation took place in Ballpark, and beer was trucked in tankers to Brighton Boulevard, to be put into kegs or cans.
The RiNo facility has a 350-can-per-minute canning line, 75-half-barrel-per hour-kegging line, two 300 barrel bright beer tanks, two temperature-controlled rooms for barrel aging and 15,000 square feet of cold storage, according to the company. There's also a taproom called the Barrel Bar.
Dunn told BusinessDen in an email that consolidating in RiNo instead of Ballpark would have been more challenging.
"Moving brewing and fermentation to Brighton would be logistically very difficult and very expensive," he said. "Arapahoe is fully built out with lots of room for growth, but it's lacking a can line. We'll bring a can line in and once again we can be brewing and packaging in one location. That will bring all sorts of operational efficiencies back to the business that we lost while tankering beer from Arapahoe to Brighton over the past five years."
Great Divide said it will put the RiNo facility up for sale, although it expects to use it into 2022. The Barrel Bar also remains open for now.
Move into RiNo started in 2013
In 2013, Great Divide purchased about 4.7 acres along Brighton — which city maps show as 3333 and 3395 Brighton Blvd. — in three transactions totaling just over $9 million, according to public records.
The company's existing facility takes up about half of the site. A second phase of development, which never broke ground, would have included space for actual brewing.
Dunn told BusinessDen Thursday the decision to expand in RiNo was based on "years of consistent double-digit growth."
But Great Divide's production peaked in 2015, at 43,800 barrels, Dunn said.
"Once the Brighton facility opened, our growth rate slowed down and we no longer had the urgency to move brewing operations to Brighton. But we felt that it would happen over time," he said. "It turns out that we never really needed all of the packaging capacity we put into Brighton."
In 2018, the company produced roughly 31,000 barrels. That fell to 29,250 in 2019, and 24,000 last year.
"In 2020, we saw a pretty big hit due to COVID," Dunn said. "In the years between 2015 and 2019, I think the greatest reason for the decline in production volume was due to the incredible number of new entrants into the market. This was most noticeable in our sales outside of Colorado."
In late 2019, Great Divide sold the undeveloped land next to its existing RiNo facility to local development firm McWhinney for $20 million.
Dunn said this week that, at the time of the 2019 sale, Great Divide was already thinking about consolidating its facilities, but in the opposite direction, with brewing operations moving to RiNo.
The existing Ballpark facility can produce 60,000 barrels a year, Great Divide said, allowing for future growth. The company plans to make some upgrades, including to the taproom there.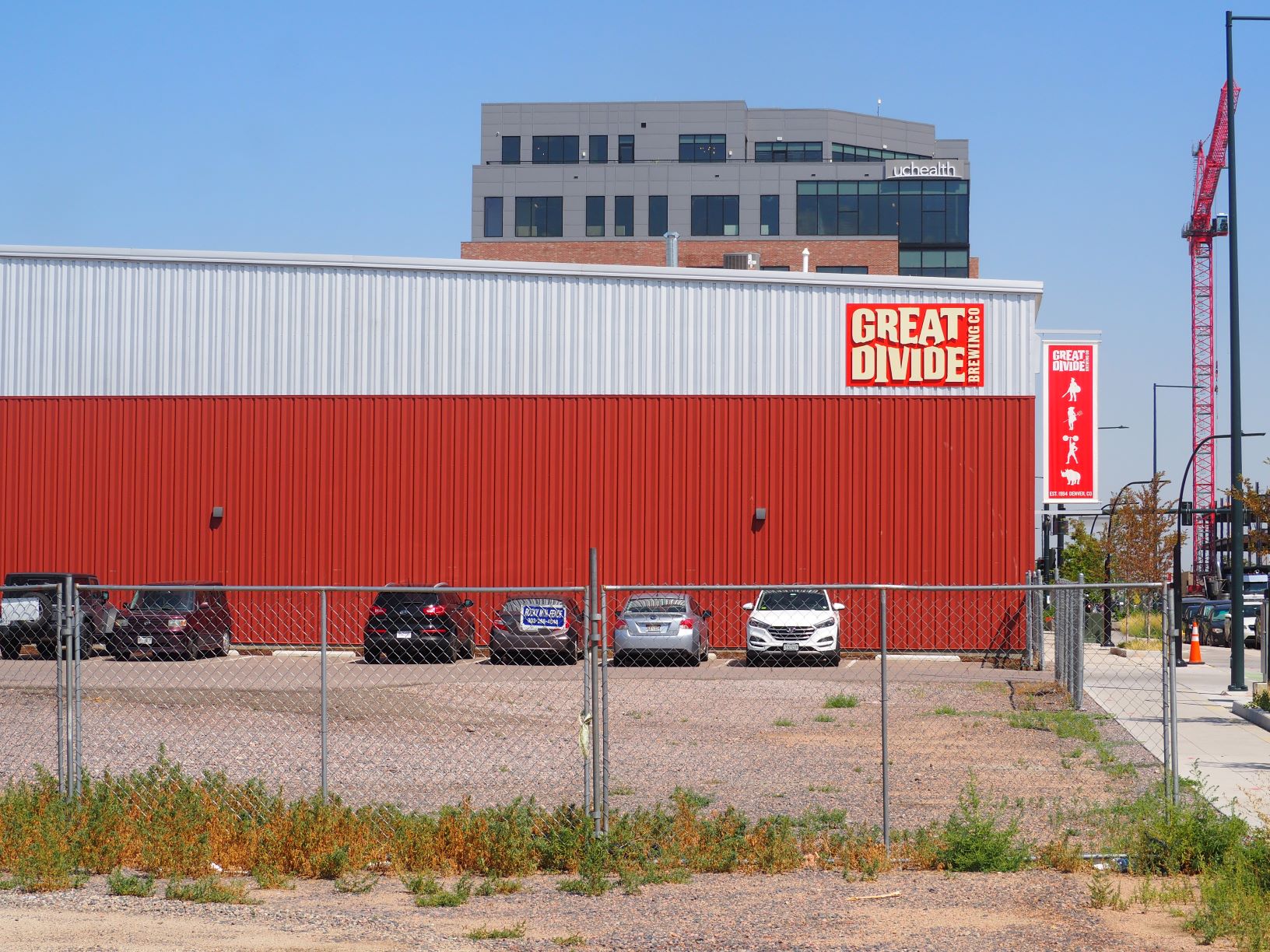 101418