A scoop of heaven is rolling into Cherry Creek.
Heaven Creamery, an ice cream shop with an emphasis on lactose-free and vegan options, is taking over the former Dazbog Coffee location at 299 Milwaukee St. in Cherry Creek. Owner Martha Trillo said she hopes to open in March.
Trillo opened an ice cream shop with dairy-free items called Kiwi International Delights in Avon seven years ago to create an option for her lactose intolerant kids.
"It was hard for me to find any lactose-free options that actually tasted good for them," Trillo said. "We want anyone with any condition to be able to enjoy a sweet life."
After moving to Denver recently, she decided to expand the business here and found a location in Centennial. Trillo also changed the brand's name to something simpler and more recognizable — Heaven Creamery.
"We always hear customers at our Avon location saying, 'This tastes like heaven,' so comments like that inspired us," she said.
The owner opened Heaven Creamery's first location at 6955 S. York St. in February. Thirteen days later, the pandemic shut it down.
"It has been very strange and difficult, but we had a good summer and even went viral on Tik Tok," Trillo said. "Now we know, if we made it through the Centennial opening, I don't think it could get any worse."
Heaven Creamery offers more than 500 rotating flavors of ice cream, gelato, fruit bars and more. Everything is made from scratch and avoids processed sugar. In addition to dairy-based ice cream, the shop offers gelato made with coconut milk, almond milk and tofu.
Trillo said some of their most popular flavors are vanilla with brownie and dulce de leche, rose petals and blueberry lavender.
"You never think about ice cream like a healthy treat, but the way we make it is very natural," she said. "It's a guilt-free treat, so to speak."
In addition to the new Cherry Creek location, Trillo said Heaven Creamery also plans to open another location in RiNo this year.
"You really have to work to prove your concept's value, and I worked very hard to make this happen, and now things are finally coming along," she said.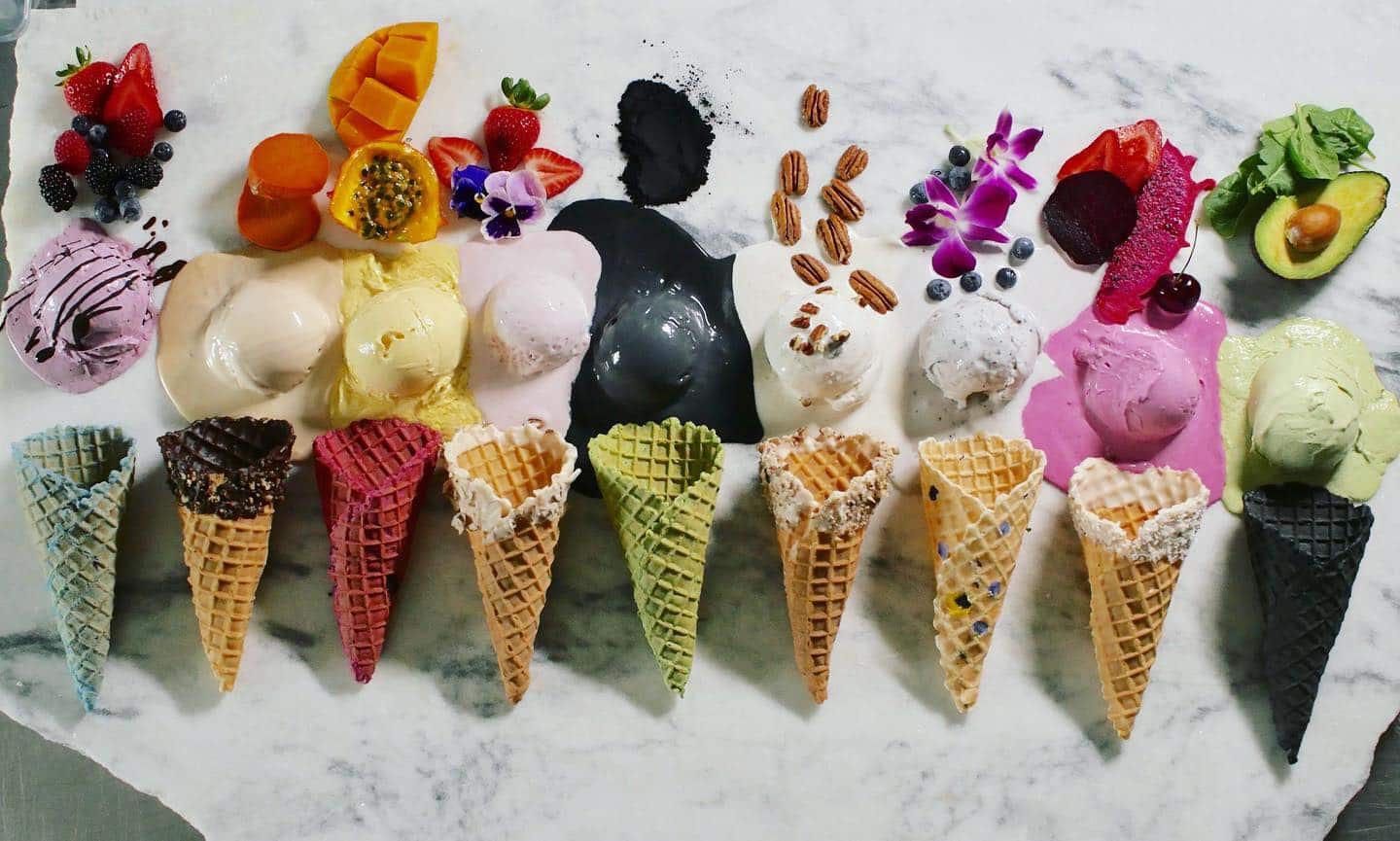 101322