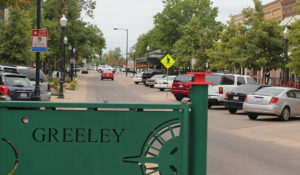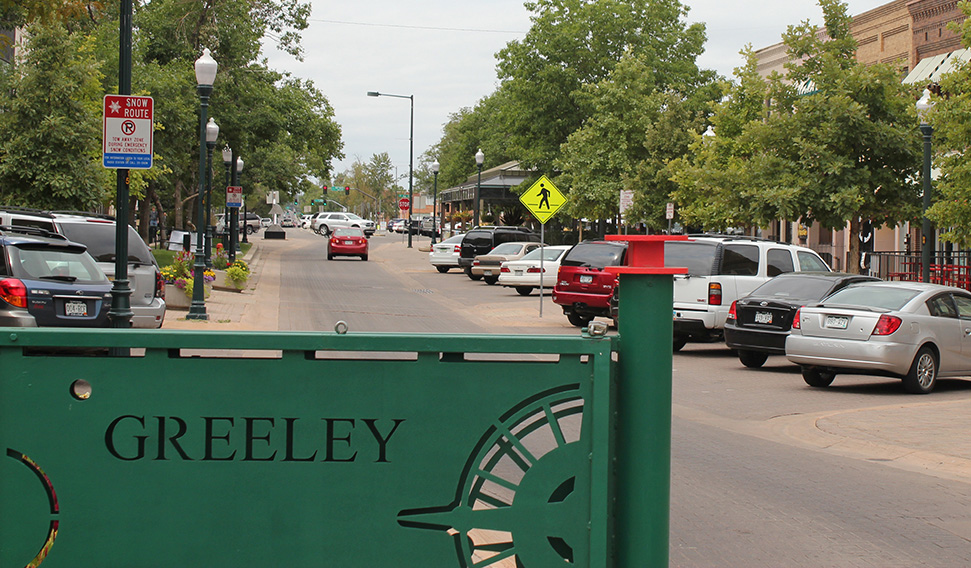 A Texas native with Colorado ties has embarked on a real estate buying spree in Greeley, snapping up dozens of properties over the past couple of years.
Chris Flaherty, 29, owner of Blue Oak Properties LLC and Rockport Properties LLC, has spent an estimated $20 million on the properties, most of which were acquired under the Blue Oak umbrella.
The latest acquisition occurred Friday, when Blue Oak purchased the Bear's Den Apartments at 1609-1617 10th Ave. for $2.2 million.
Blue Oak Properties LLC is co-located with one of Flaherty's bookkeepers and property managers at 1808 Boise Ave. in Loveland. Flaherty acquired his first local property in April 2019, snapping up 10 single-family properties in Greeley, Evans and Weld County. Some of the properties initially were purchased by Flaherty and subsequently transferred to Blue Oak once the limited-liability company was formed.
Since that foray into the market, Blue Oak has purchased additional single-family homes but also has ventured into the downtown Greeley market, acquiring retail buildings and small apartment buildings.
Rockport Properties also acquired about 35,000 square feet in five office units at Bittersweet Square at 3400 W. 16th St., spending about $4.5 million on the acquisitions and investing almost $1 million in improvements.
Flaherty's office properties in Bittersweet Square were purchased for $125 per square foot, with another $50 to $75 put into improvements. Offices there rent for $12.50 to $15 per square foot, plus triple nets.
"That's a good price for smaller offices and businesses to work out of, and there's definitely a good demand for that," Flaherty said in an interview with BizWest.
Flaherty also acquired 15 townhomes in Cheyenne, Wyoming, but subsequently sold those holdings.
Flaherty's father got him interested in the real estate business in Fort Worth, Texas. Flaherty subsequently moved to San Diego, California, where he met his girlfriend. Eventually, the two moved to Boulder, where they lived from 2016 to 2019.
"While I was there, I met an investor up in Northern Colorado, and I bought 10 single-family homes," Flaherty said. "I always wanted to invest in real estate because my dad kind of did that growing up. But … you just have to have the cash. So I saved up the cash from the family business, where we buy mortgages from banks, and I bought those 10 homes, and then, once you get into a market, you kind of meet the different people, so the last couple of years, I've poured money into Greeley because I think as far as jobs, price point and rental demand, the hospital there, the university — just kind of everything involved there, it just seems like a good place to start."
Flaherty recently began working with Phil Dankner, a broker with Unique Properties LLC in Denver. Dankner is helping Flaherty work on the organization and planning for the portfolio, as well as perhaps selling a couple of properties and eventually trading up for some larger properties.
"That's the process for getting bigger," he said. "But I'm using my own funds, so it's going to take me a little longer," as he works to improve the properties and increase rents over time.
"Initially, my game plan was to hold them forever, but I like to be active as far as investing, so we'll kind of see what I can sell and that sort of thing."
Flaherty has lived in Portland for the past year, as his girlfriend is going to school there. He said that upon her graduation, they will move back to Colorado.
"I was in acquisition mode this year, and the plan was to probably stabilize and improve rents and then maybe sell in a few years," Flaherty said,
Downtown Greeley presents an intriguing investment opportunity, Flaherty said, noting its proximity to the University of Northern Colorado, as well the 55 Resort development at Eighth Avenue and 11th Street and the continued investment along Eighth Avenue by Greeley-based Richmark Cos.
Revitalization of an area such as downtown takes awhile, he noted.
"I feel like that's the hardest thing, is getting it going," he said. "Someone has to take a risk. They (Richmark) are from there, so they're getting the ball rolling with this."
Flaherty said that, given that he's spending his own money and is not a syndicator, he can take a longer-term view.
"I have a long-term hold perspective," he said. "That kind of gives me a longer hold timeline than most people. I can let it develop."
Bianca Fisher, executive director of the Greeley Downtown Development Authority, said the district continues to attract interest from investors. The district encompasses about 55 blocks, roughly bounded by Fifth and 17th streets and Seventh and 11th avenues.
Fisher said property sales within the district totaled $10.5 million in 2016, $9 million in 2017, $27.5 million in 2018 and $14 million in 2019. Through Nov. 30 of 2020, sales have exceeded $22 million, she said.
"It's been interesting to watch these last couple of years, with "really strong property sales" in 2018 and 2020, she noted.
Downtown has seen several major developments in recent years, including a new downtown hotel, city hall and residential projects such as South Maddie. All of that generates confidence for potential buyers and developers, she said, especially as the district includes an opportunity zone.
"It has been interesting, I'd say, in the last three years, specifically. There's definitely been an increase in activity and interest," she said.
Fisher said she's been fielding calls from both regional and out-of-state investors eyeing downtown.
"To me, it's spoken volumes that even in the midst of a pandemic and everything going on in the world, that there's still been a strong interest in downtown and the real estate market has still been strong."