Three employees of Beaver Creek Resort have sued Vail Resorts, alleging the Broomfield-based company "systematically fails to pay its hourly employees for all hours worked."
The lawsuit — which seeks class-action status — names as examples of unpaid time the time that employees spend traveling on company buses to and from employee parking lots, and the time spent putting on company uniforms and equipment. It estimates damages to all affected current and former employees exceed $100 million.
Vail declined to comment on the lawsuit.
The lawsuit was filed last week by Colorado residents Randy Dean Quint and John Linn, and California resident Mark Molina.
Quint has worked at Vail's Beaver Creek Resort as a seasonal snow sport instructor for seven years, according to the lawsuit. Between December 2017 and December 2019, he says he was typically paid for 30 to 50 hours a week, but often worked a dozen or more hours unpaid.
Quint alleges he is owed $8,363 in unpaid wages at his regular rate of about $18 an hour, plus $17,178 in unpaid overtime.
Linn has been a snow sports instructor at Beaver Creek for four years, according to the lawsuit. He alleges he is owed $3,045 in regular wages and $3,663 in overtime for unpaid hours worked between December 2017 and March 2020.
Molina, meanwhile, worked as a lift ticket scanner at Beaver Creek for one year.
The lawsuit does not make clear whether any of the plaintiffs are employed by Vail during the current season.
The lawsuit notes that Vail has touted its wages for seasonal workers in the past, citing among other things a March 2018 press release about the company increasing its minimum wage, from $11 to $12.25 an hour in the case of Colorado.
The plaintiffs argue those boasts are misleading.
"Despite representing to job applicants, returning employees and competitors that Vail Resorts pays its employees a set base rate per hour worked, Vail Resorts willfully and systematically fails to pay its hourly employees for all hours worked at the hourly wage specified in employment agreements," the lawsuit reads.
The lawsuit notes that Vail's properties are typically in areas with limited parking, with the closest spots reserved for the company's customers. Employees are generally told to parking in lots farther away, then bused to the resort.
At Beaver Creek, employees typically wait 15 minutes for a bus at the employee lot, the lawsuit claims. Loading takes another five to 10 minutes. Then there is the ride to the resort, the five-minute walk to the locker room and 15 minutes to put on equipment. After that, employees typically walk to a pre-shift meeting.
"After the meeting, Snow Sport Instructors start their shifts which are generally scheduled to be 6.5 to 7.25 hours in length, but sometimes last longer," the lawsuit reads. "Regardless of the actual length of the shift, Vail Resorts pays Snow Sport Instructors only for their scheduled "shift" time, 6.5 to 7.25 hours, which is only a portion of the total worktime performed."
After their shift, according to the lawsuit, employees have to fill out paperwork, and the equipment and bus routine proceeds in reverse.
The lawsuit also argues that snow sport instructors should be compensated for the time they spend getting job-related certifications, and reimbursed for the purchase and maintenance of skis and other personal equipment used on the job.
The plaintiffs are represented by attorneys Edward Dietrich of Los Angeles and San Diego attorney Benjamin Galdston.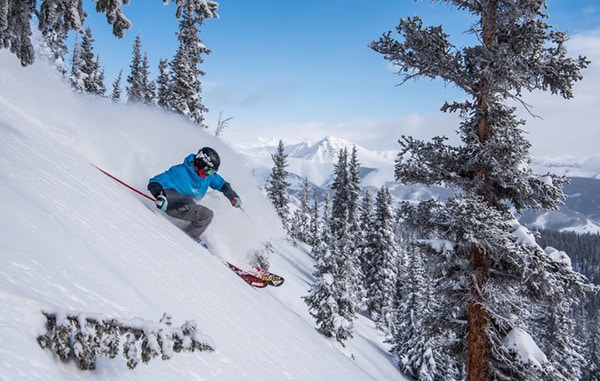 46437