Cindy Pressman has never been a big drinker, and was tired of throwing out white wine that she couldn't finish before it went bad.
The Denver resident wanted to find a drink she and her husband Kyle, who prefers spirits, could both enjoy regularly.
After some extensive research, the couple fell in love with aperitifs, a European herb-flavored white wine typically consumed before a meal.
"In America, aperitifs are usually mixed into cocktails, and we don't consume them the way they are traditionally consumed on the rocks in Europe," Cindy said. "Because of the lower alcohol percentage, they are able to sip on them throughout the night and pair them with meals, so we just fell in love with the culture and wanted to bring something like that to the states."
The Pressmans wanted to create their own American line of aperitifs, so they turned to Chad Jacobson, owner of Crooked Stave Brewery in Sunnyside, to help teach them how to ferment their product and make their vision come to life. Last month, the trio launched an aperitif brand called Atost along with a tasting room in Golden.
Kyle, who used to work in sports management, and Cindy, who was in design and fashion merchandising, moved from LA to Denver two years ago. They initially launched a juice company, but moved on to Atost — which they both focus on full-time — when the pandemic hit.
Atost offers three flavors of aperitifs: "Roots," an earthy and spicy flavor, "Bloom" with floral notes and "Citrus" with vanilla and fresh California citrus. Each one contains 21 percent ABV and is sold in a 750 ml bottle for $35 on the company's website or in the Atost Lounge at 15810 W. 6th Ave. in Golden.
The couple blends the aperitifs in a winery behind the Atost Lounge, which opened the second week of October. It closed on Friday as a result of Gov. Polis' orders but will continue serving to-go cocktails for takeout and delivery.
"We really wanted to make the lounge an experience, so as our customers get a taste for the products and understand the flavor profile they prefer, we can create a custom cocktail for them," Kyle said.
Atost Lounge serves the brand's aperitifs on the rocks, as well as in cocktails paired with prosecco and soda water. The 400-square-foot tasting room also offers cheese boards for those dining in.
"Our goal is not to attract the current aperitif customers, we're trying to bring in a whole new drinker and introduce aperitifs to a whole new audience," Kyle said. "It gives Cindy and I the chance to tell them about what's in their glass, how they can drink it and the story behind it."
Atost isn't the only Colorado-based aperitif maker. Denver-based Leopold Brothers distillery has been making and selling an aperitif for $30 with 24 percent ABV since 2015.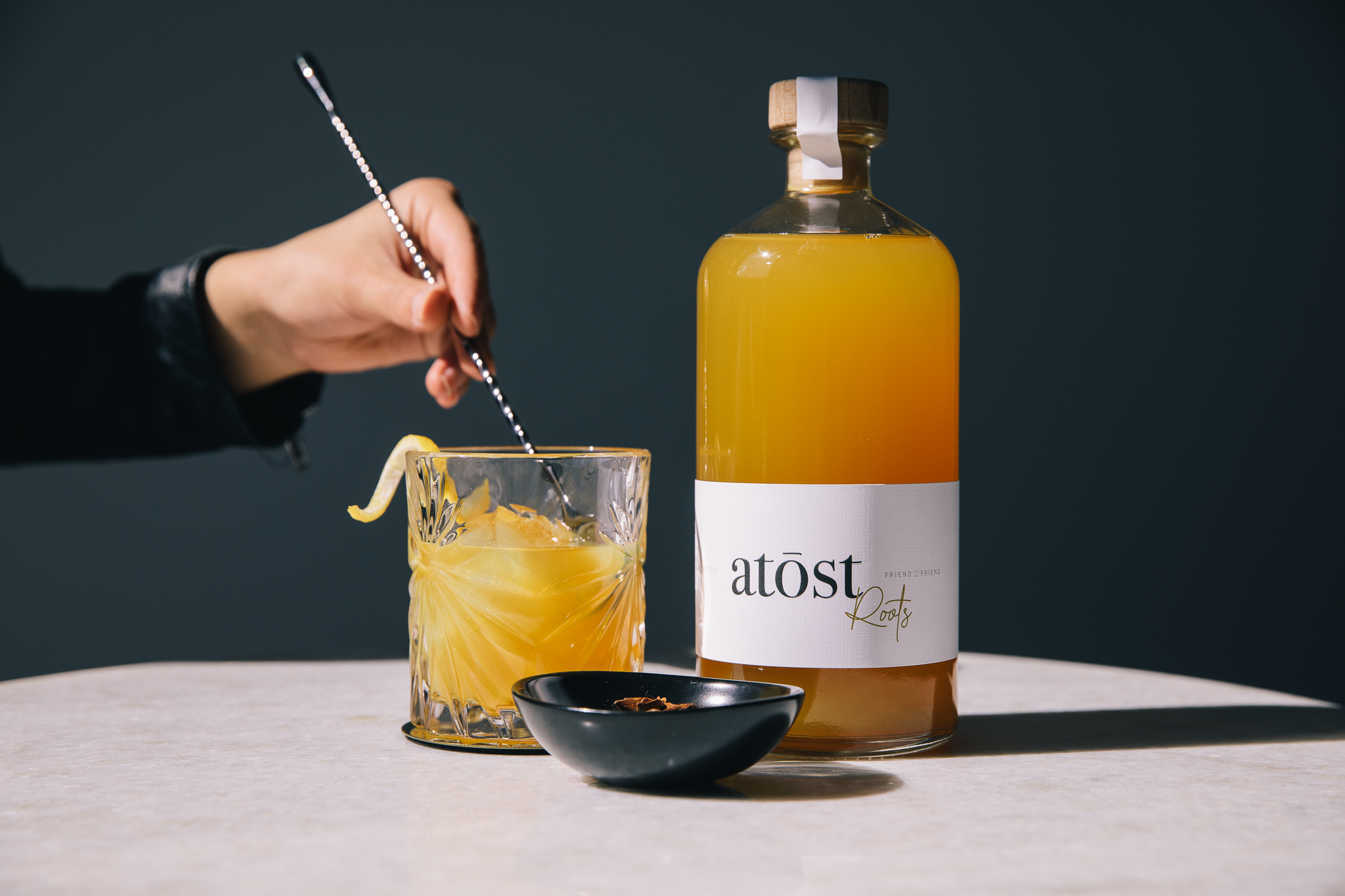 45197