A Centennial-based commercial roofing company has filed for Chapter 11 bankruptcy.
Top That Commercial Roofing, which is headquartered at 7076 S. Alton Way, said in a Nov. 6 filing that the company has no assets and liabilities in excess of $1 million.
Companies use Chapter 11 bankruptcy protection to reorganize and keep the business alive, paying creditors over time.
Top That Commercial Roofing, which is owned by CEO Phil Theriault, did not respond to a request for comment.
Founded in 2013, the company also has offices in Sterling and in Dallas, Texas. It offers commercial and residential roofing repair, roofing replacement solutions, as well as metal, tile and asphalt roofing, according to its website.
In 2019, Top That Commercial Roofing had $7.7 million in revenue. Through October of this year, the company claimed a loss of $760,000 off revenue of $2.7 million, according to the filing.
Attorney Aaron Conrardy with Littleton-based Wadsworth Garber Warner Conrardy is representing the company in bankruptcy proceedings.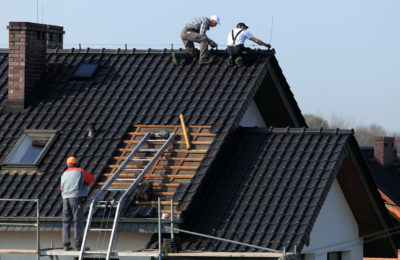 44402