Two years after signing a lease, Crock Spot has finally opened its first location without wheels in Sunnyside.
Crock Spot — which launched in 2010 at a farmers market in Cherry Creek and has expanded to two food trucks — opened its 1,678-square-foot restaurant at 4045 Pecos St. last Saturday. It offers a "build-a-bowl menu of slow-cooked gourmet cuisine," according to co-owner Stephen Smith.
"I'm excited to be setting some roots and fulfill my vision from 10 years ago of building a restaurant chain based on a style of cooking and not a style of cuisine," Smith said.
Crock Spot's new location serves a core group of the food truck's fan favorites, such as "Proper Half Half" — Thai jasmine fried rice topped with pulled pork, chimichurri, sriracha sour cream and veggies — as well as rotating specials, including this weekend's lamb ragu bowl.
Smith and his wife Mandy signed a lease for the ground-floor corner unit in the Block Forty45 development in October 2018. Construction for the restaurant was about 25 percent of the way through when the couple ran into some financing issues with a former business partner.
"It was a difficult year for me," Smith said. "I was paying the lease for a restaurant that wasn't open; I had a lot of debt from the construction that had been accomplished; and then, COVID hit."
In February, the owners found a new business partner/financier to help see the restaurant through the finish line, among other things.
The Smiths were inspired to start Crock Spot after receiving some rave reviews from friends about Stephen's crock pot stews and slow-roasted meats. The couple launched their first food truck in 2011 and second in 2017.
Crock Spot is also expanding into a second brick-and-mortar location within the block-long redevelopment project known as Park Hill Commons. It expects to open in 2,600 square feet at 2928 Fairfax St., on the ground floor of the development's 22 micro-unit building, in the first quarter of 2021, Smith said.
And the owners aren't stopping there.
"I'm a thoroughbred, and I'm ready to run," Smith joked.
In addition to operating two food trucks and expanding into two brick-and-mortar locations, Crock Spot has also taken over the leases for the cafes within the two Industry coworking locations in Denver.
Crock Spot at the Industry Cafe, which opened at the end of October, serves coffee as well as premade grab-n-go Crock Spot meals from 8 a.m. until noon Monday through Wednesday.
"One of my food trucks was always at either location, and we just figured, 'Why not make it a permanent home and increase revenue streams?'" Smith said.
Crock Spot's food trucks never stopped running throughout the pandemic and won't stop despite the expansion, Smith said. He said food truck sales are down 40 percent but what saved the business was the opportunity to cater for the National Guard's frontline COVID responders.
"The food trucks are my rolling billboards," Smith said.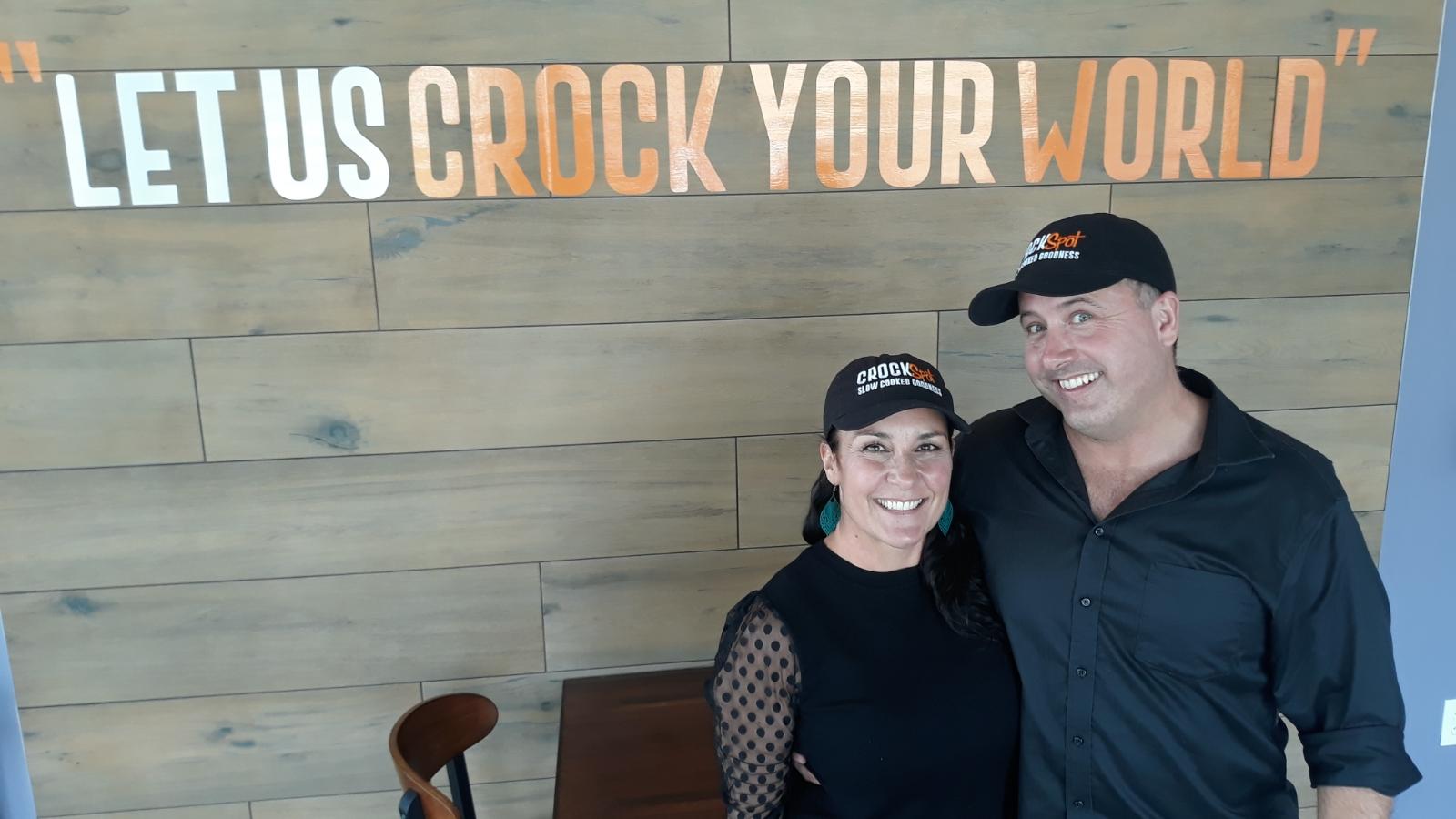 43847