Good Buy Gear has gone from conserving cash this spring to landing its biggest round of investor funding.
The Arvada-based consignment startup, which was founded in 2016 and resells used baby products, raised $6 million in capital this month.
Washington D.C.-based Revolution Ventures led the funding round along with participation from existing investors Access Ventures and Relay Ventures. This brings Good Buy Gear's fundraising total to $8.75 million, after a $2 million raise in 2018 and a $750,000 pre-seed raise in 2017.
Friends Kristin Langenfeld and Jessica Crothers founded the company, which helps parents sell their old bassinets, strollers and other baby products. The startup expanded beyond the Denver area into Dallas earlier this year and hopes to be in two more markets by the end of 2021.
Revenue has quadrupled since the pandemic began, Langenfeld said.
"The value of Good Buy Gear only became more elevated through the pandemic," she said. "People are still having kids. People still need and want to buy open box, gently used items and have the convenience we provide of delivering it to your doorstep. And on the other hand, people are stuck at home and looking at all the valuable baby gear they're no longer using and signing up to sell with us."
Last year, Good Buy Gear moved down the street from a 3,300-square-foot office into a 10,000-square-foot warehouse at 6561 W. 56th Ave. in Arvada. The company opened a 10,000-square-foot warehouse in Dallas in January.
Parents in those markets that have gear their children have outgrown can drop off the items at the company's warehouse, or pay $25 for Good Buy Gear to pick the items up. The company then lists the products for sale on its website. When the items are sold, the company takes care of delivery.
Good Buy Gear takes a cut of the sale price that varies depending on how expensive the product is. For items more than $250, for example, the company takes 20 percent, while for items less than $15, it's 80 percent.
"Strollers are our bread and butter," Langenfeld said.
The consignment startup was originally planning to fundraise in March after gaining traction with large retailers that began reselling returned or floor model baby products through Good Buy Gear. Langenfeld said she could not disclose the names of the large retailers.
When the pandemic hit, the business closed down its warehouses to customers but remained open for e-commerce shipments. Customers were still able to drop off old supplies and use curbside pick-up for online orders.
Langenfeld went into conservation mode and cut operating expenses by 40 percent. Employees and contract workers were let go, remaining employees took pay cuts, and expenses were cut across the board.
"A quarter of our sales came from people shopping in our warehouses. But that couldn't happen anymore, so we put fundraising on hold," Langenfeld said.
Despite the co-founder's fears, online business continued to boom. An influx of people cleaning out their homes while stuck inside due to the pandemic ultimately led to an increase in supply, customers and sales, Langenfeld said.
So, the team returned their focus to fundraising once again.
Langenfeld said Good Buy Gear plans to use the $6 million to gain more partnerships with large retailers, expand into new markets so buyers can ship nationwide, and curate the website so customers can narrow down their search based on the life cycle their child is currently in.
"We have some really great momentum and are venture-backed, so we're in this to really grow fast and build a nationwide brand," Langenfeld said.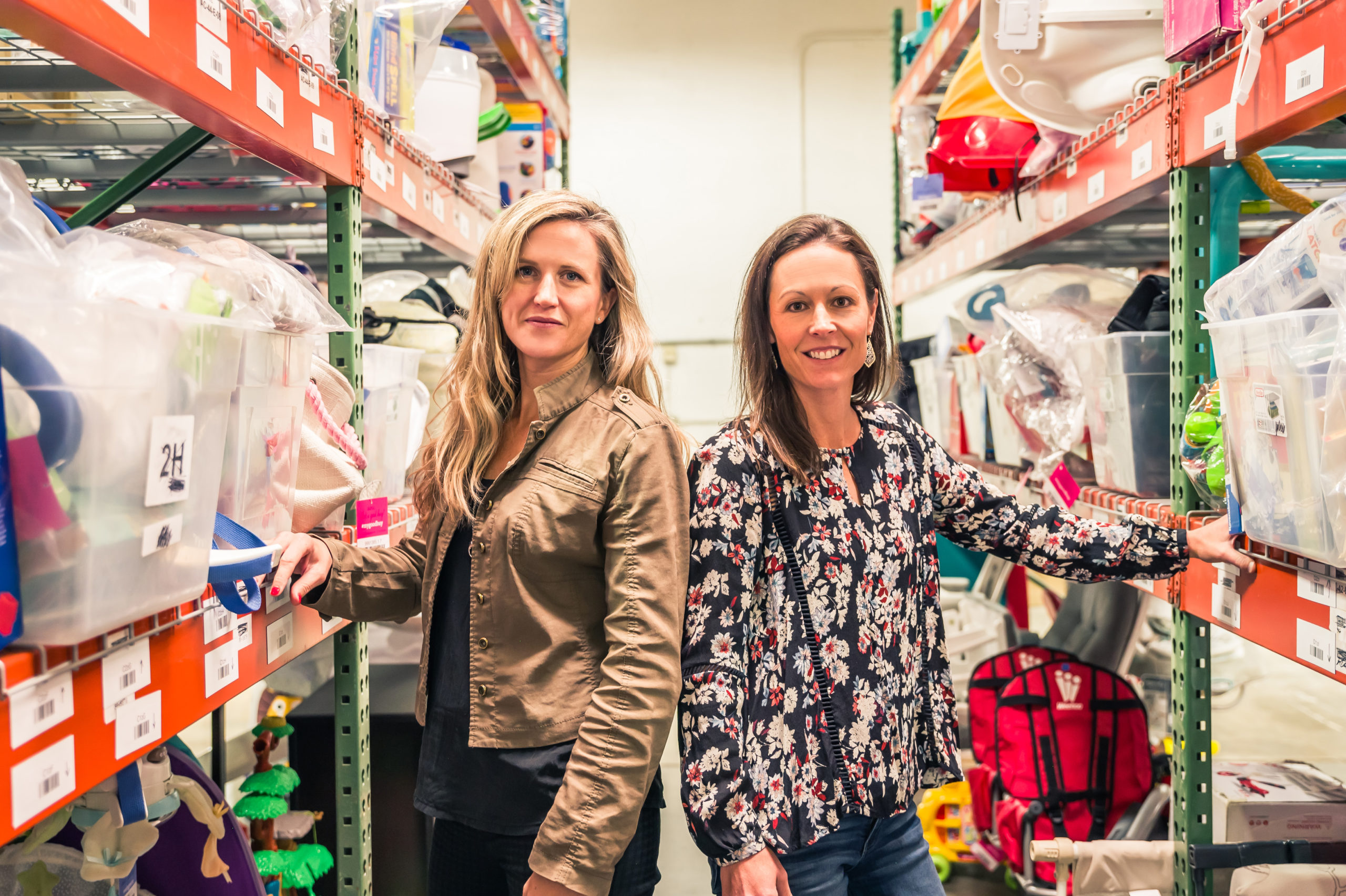 43800