A Five Points dive bar that underwent a makeover on Spike TV's "Bar Rescue" show has been sued by its landlord for allegedly violating COVID-19 public health orders.
Denver-based developer Combined Fishman Properties filed a lawsuit against Zanzibar Billiards Club, its tenant at 2046 Larimer St., last week.
Neither the landlord nor Zanzibar responded to a request for comment.
The Denver Department of Public Health & Environment announced in early August that the bar was one of five businesses that were shut down as a result of COVID-19 health violations.
Zanzibar, which owner Ami Benari opened in 2009, was cited three times in July for "permitting more than 10 percent of its patrons to not wear masks, failing to enforce social distancing, failing to have a compliant seating system, and operating the bar as normal," according to the lawsuit.
As a result, the bar breached its lease and the landlord terminated their contract. Combined Fishman also sent the business a three-day notice to vacate the premises at the end of September, but Zanzibar has failed to do so, according to the lawsuit.
Combined Fishman said in the filing that, according to the lease, the violation gives the landlord the right "to accelerate the entire unpaid balance of basic rent plus the entire amount of additional rent charges through the end of the term." The developer is seeking a minimum of $486,943 in basic rent and additional charges "immediately due and payable," as well as repossession of the property, according to the filing.
Zanzibar was featured on Spike TV's bar transformation show "Bar Rescue"  in 2013, and owner Benari famously got into a physical altercation with the show's host, Jon Taffer. But despite the tussle, the two found common ground and transformed the bar with new lighting, recovered pool tables, a dance floor and new menu specials.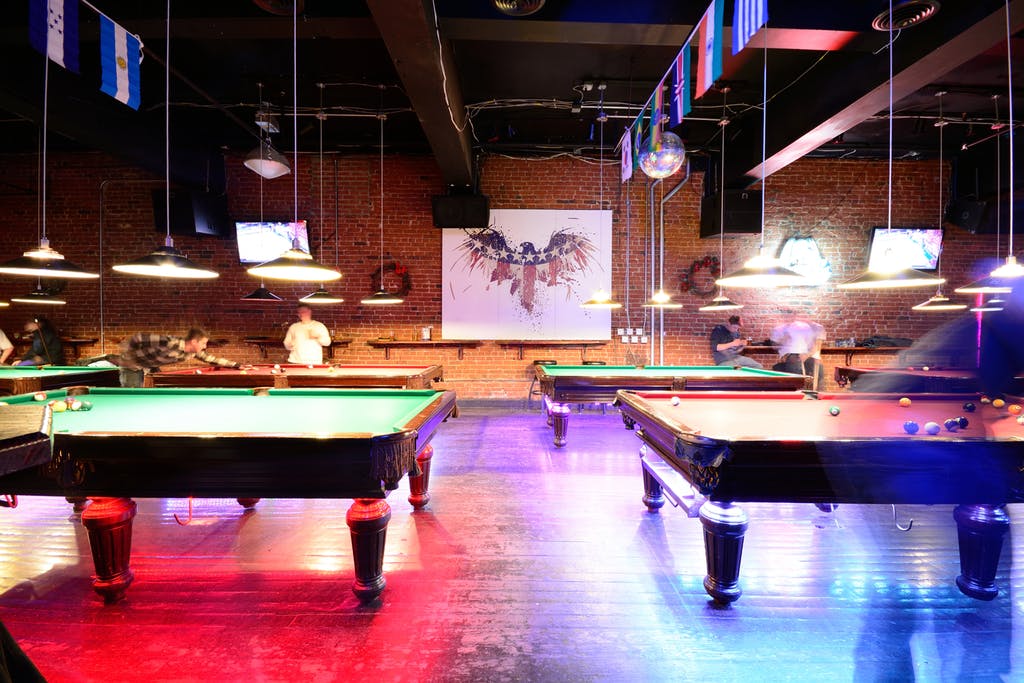 43634