The pandemic happened to be perfect timing for the launch of three friends' artificial intelligence fitness platform.
Denver-based Exer Labs, which launched its first app in May, uses AI on mobile and tablet devices as well as computer vision to help fitness users experience a more interactive and affordable at-home workout.
"Our goal is to not make fitness such a luxury," said Exer co-founder Zaw Thet. "We want to focus on the hardware that people already have at home and make it accessible for everyone."
Exer's first app was Perfect Plank, which identifies 18 to 20 key areas on the body to ensure users are doing a plank with correct form. An AI motion coach can then provide real-time feedback and tips on how to improve. The app is free for consumers.
"We don't want to replace trainers or coaches," Thet said. "We want to augment what you do with the person in real life and help you do that better at home using artificial intelligence."
This week, the company said it had closed a $2 million funding round, on top of a previous $2.5 million round disclosed last year. Investors included big names, such as early Peloton investors GGV Capital, Yahoo co-founder Jerry Yang's AME Cloud Ventures and MyFitnessPal co-founders Mike and Albert Lee.
The funding announcement coincides with the launch of Exer's second app, Exer Studio, which is made for the computer. Studio offers "a Peloton-style" leaderboard and workout stats for virtual workouts on platforms like Zoom, Thet said. Users can download it for free. Coaches, trainers and gym owners can pay a monthly fee ranging from $19-$30 to provide members individual feedback and more engagement during video streamed workouts.
"Obviously, all of these gyms shut down during the pandemic, which left all of these trainers out of work or furloughed," Thet said. "The only way of making income was to basically do virtual classes, and a lot of those community-based classes are on Zoom. But there was a lot of Zoom fatigue. People felt like it wasn't interactive enough or all too similar, so we had coaches and trainers approach us about using our platform on Zoom, and that's where Studio came in."
In addition to Perfect Plank and Exer Studio, the company is currently testing a physical therapy app, which helps patients correct their at-home or in-clinic therapy exercises. Thet said it should be available to the public by early next year.
Thet spent the last 20 years in the San Francisco Bay area investing in startups and launching his own companies, such as Signia Venture Partners. When he started investing in the fitness industry in 2018, he looked into a variety of companies and surveyed 1,000 consumers.
"The two biggest issues that people were having when they were working out by themselves at home were that they didn't know if they were doing it right, and they wanted it to be more fun, interactive and accountable," Thet said.
After failing to find the right investment, Thet said he wanted to provide a solution for at-home workouts. He had experience working with AI, but his childhood friend and now Exer co-founder Sean Cook was "the expert" as the former mobile lead at Twitter, so they decided to combine forces.
For insight into the fitness industry, Thet asked his other childhood friend, and now third co-founder of Exer, Clint Ghede for help. Ghede has lived in Denver for nearly 20 years and started his career in athletic training. He's launched gyms around the city, such as e3 Fitness, and trained some top local athletes including NFL players.
Ghede convinced Cook and Thet to move to Denver last year and launch the company here. The three friends, who grew up in Wisconsin, moved into an office in Cherry Creek and hired a team of 12 employees.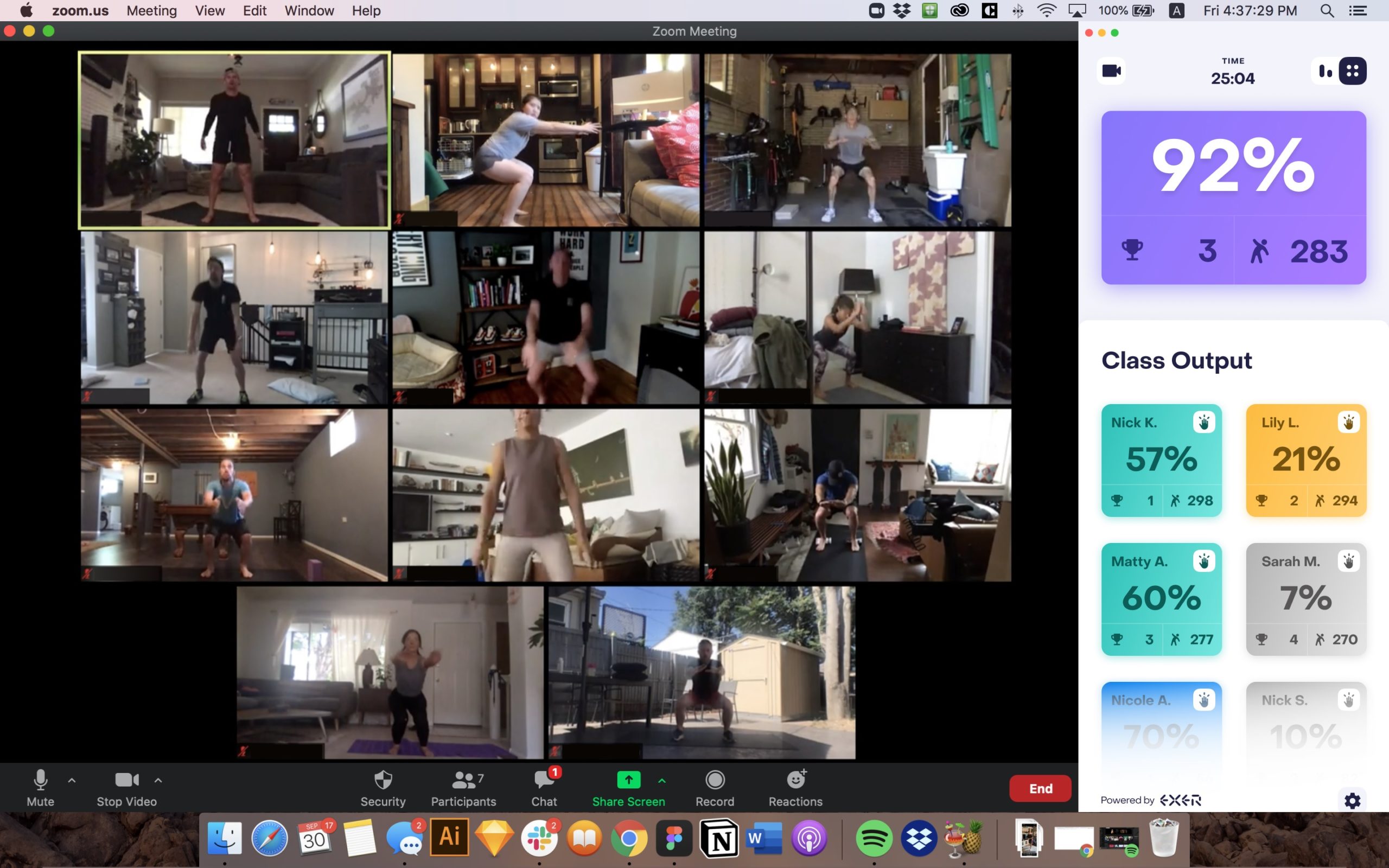 43575