When Tom Miner was 16 years old, he got rejected from a job stocking shelves at Target.
Now, he's stocking Target's shelves with his own line of eco-friendly energy bites.
Unwrapp'd, which Miner launched in 2017, closed a deal with Target in August and its line of bite-sized pieces of plant-based energy bites in recyclable and reusable packaging hit a quarter of the national retailer's stores this week.
"Growing up, I was part of a Target family," Miner said. "My mom did all the grocery shopping there … so it's pretty cool that I get to stock those shelves after all."
Miner, 32, had always been interested in selling his products in Target, but the retailer was the one to reach out first. The Minneapolis-based chain discovered Unwrapp'd when the startup made it to the final round of Naturally Boulder's live-streamed annual Pitch Slam competition last year, where entrepreneurs pitched their young companies to a panel of judges to win a booth at Natural Products Expo East.
The two were in talks for a year before the deal finally came together quickly this summer.
"Our product fits the trifecta of trends," Miner said. "We're plant-based, refrigerated, which is unique in our category, and sustainable with our packaging … There's nobody else in our category that offers that, so I think that's really what impressed Target the most and gave us the opportunity to have this launch."
Unwrapp'd can now be found in approximately 600 stores across the U.S., including Hy-Vee and Alfalfa's market. It also plans to launch in King Soopers grocery stores across the state in a few months. The high-protein, high-fiber energy bites retail in-store at $4.29 for a 3-oz jar and $25 for a six-pack of jars on its website.
The energy bar comes in four flavors: chocolate chip cookie dough, peanut butter, cinnamon roll, and chocolate peanut butter.
Miner came up with the idea for Unwrapp'd in 2015 while working for the Environmental Protection Agency in Washington, DC. He was tired of wasteful energy bar wrappers and wanted to create a sustainable solution. So he started making homemade bars, which he kept in reusable containers in his fridge. In 2016, his interest in sustainability brought him to Colorado.
Miner's then-roommate, Reed McIntyre, became his co-founder when the pair began tinkering with recipes to bring to local farmers markets. At the time, they named their brand "Choice Foods" and sold their product out of deli containers using Microsoft Word-created stickers for labels.
In 2017, the duo rebranded the company as Unwrapp'd and soon landed a deal with Lucky's Market. McIntyre has since left the company, and Miner now runs it with his girlfriend Maria Capecelatro.
Unwrapp'd has always made its own products in-house. The startup began in Denver Kitchen Share but has since moved to a larger facility in Thornton. It also works out of a local FMG Warehouse. But with this new Target partnership, Miner is considering expanding operations and partnering with a co-packer.
The startup has been "self-funded since day one," Miner said, but this week it opened up its first investment round with the hopes of raising $250,000 to fund operational growth.
"One of the things about a nationwide launch is you quickly realize how much more space you need to execute this, so that's what we kind of want to apply the money toward now," Miner said. "Over the years, we've learned so much and made every mistake in the book, but we've made them on our own dime. We wanted to do that before we started seeking investors."
Miner said the startup has nearly tripled sales this year compared to last and doesn't plan to stop growing anytime soon. The team recently rebranded the company's logo, website and packaging, and altered its recipes to add more protein and fiber.
Next year, Miner said he plans to expand the eco-friendly products into a line of Pacific Northwest retailers. He also wants to introduce a line of breakfast energy bites and experiment with new flavors.
"For a small scrappy brand like us to be on the shelves of a big retailer and knowing it's across the nation now from our humble origins is pretty surreal," Miner said.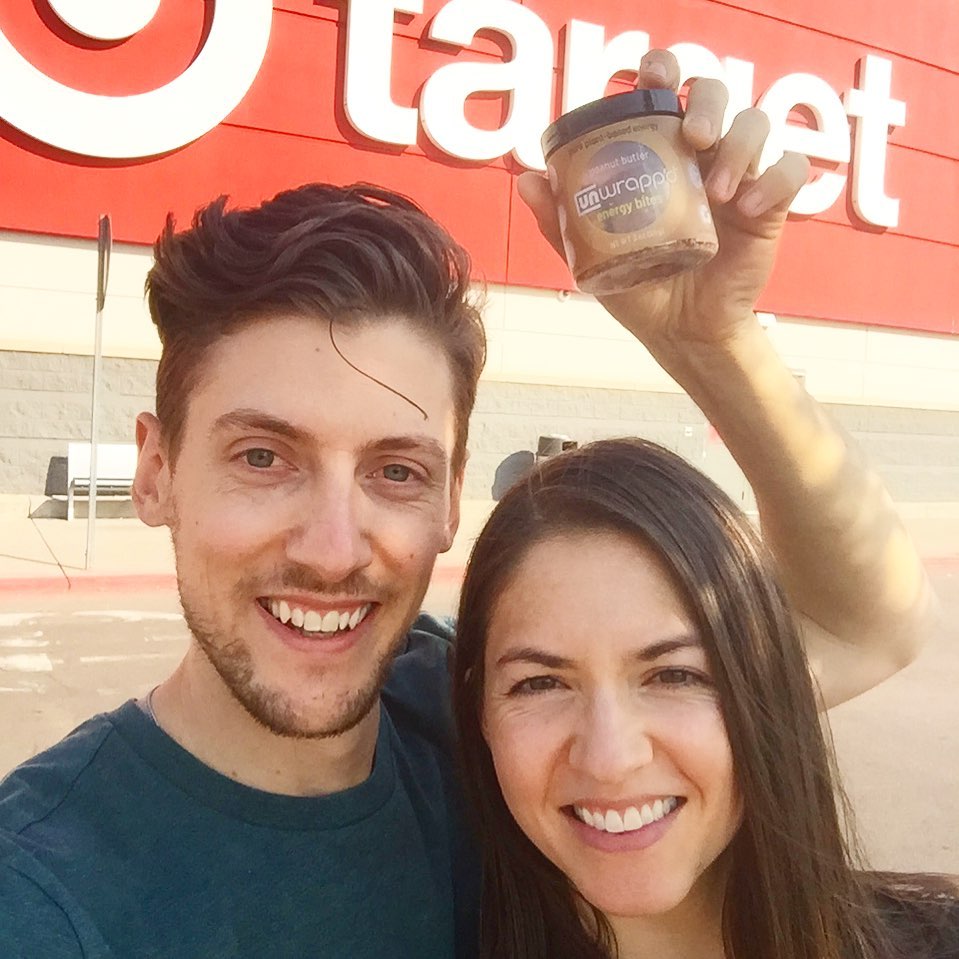 43427