While studying abroad in Yemen decades ago, Richard Hanbury drove his Jeep off a bridge.
"I had the choice of a head-on collision with a petrol truck or going off a bridge," Hanbury said. "I chose the bridge because my friend and I were dead either way, and I wanted to leave some remains for my dad to find."
He was pronounced clinically dead for eight minutes and was in a coma for six weeks. After waking up, he spent the next 14 months in the hospital.
Hanbury's tragic accident resulted in a spinal cord and traumatic brain injury, which left him paralyzed from the waist down and confined to a wheelchair. Doctors gave him five years to live due to the extreme chronic nerve damage.
But 28 years later, Hanbury has created a Lafayette-based company known as Sana Health, which produces medical masks that use audiovisual stimulation to treat patients with chronic pain.
He said the earliest prototype, which he designed in 1993, eliminated his nerve damage pain.
"The first desktop prototype, which included a laptop, wires, boxes and more, fixed my pain after three months," Hanbury said. "It wasn't possible to automate that until wearable technology started catching up in 2015-2016. So I knew what I wanted to build back then, but the technology just didn't exist to build it."
Last month, Sana Health raised $5.8 million of a $9 million funding round to help close out two large-scale clinical trials. To date, it's raised a little more than $13.5 million over six rounds since 2017, according to prior SEC filings.
The U.S. Food and Drug Administration recently approved the medical mask, known as Sana, as a "general wellness device," but Hanbury is conducting trials to determine if it can treat patients with neuropathic pain or fibromyalgia — a disorder characterized by widespread musculoskeletal pain.
Sana Health is in the middle of a clinical trial with Duke University for fibromyalgia and a broader neuropathy study with Mount Sinai Health System in New York.
"Both are 120-person randomized controlled trials. At the Mount Sinai one we're hoping to find other groups of people like me, where it could be a total fix," Hanbury said. "But with something like fibromyalgia, what we're seeing is a 45 percent reduction in symptoms. Which is three times better than the very best drug available without any of the side effects."
Sana masks reduce brain imbalances using audiovisual stimulation that leads to greater relaxation. They look similar to a virtual reality headset and use audio stimulation through headphones and visual stimulation with low levels of light through closed eyes. The mask also measures heart rates.
The device is available on the company's website. Customers can purchase it and receive individual treatment through a $149 monthly subscription for three months, a $129 monthly subscription for six months or a $99 monthly subscription for 18 months.
A standard single session with the device takes 16 minutes. Since treatment is unique to each patient's pain, Hanbury said they should use the device "as often as any of their issues are making it hard from them to enjoy what they are doing."
"It's subscription-based because what people are really paying for long-term is the analytics and work that will be going into trying to help them individually with their pain issues," Hanbury said. "But we're essentially giving them the hardware for free."
The company has sold 104 masks and tested about 1,500 in various trials.
Hanbury came up with the idea for a medical mask while in his hospital bed watching a film featuring Bruce Willis, who he credits for saving his life. "Hudson Hawk" put him in a meditative state and lowered his pain levels "more than morphine," he said.
Hanbury did some research and found a big disparity between the electroactivity on each side of his brain.
"It's extremely rare to find a perfectly balanced brain unless someone has done something like long-term meditation," he said.
Prescription pills, like opioids, are typical solutions for treating chronic pain. But Hanbury said he built a device that had the same effect as his favorite movie without the risk of addiction.
He experimented with neuromodulation patterns and bio-metric sensors, which normalized how his brain processed pain signals, to produce the most lasting pain relief.
But Hanbury was forced to wait until technology caught up and he filed his first patent in 2016 — 24 years after his initial idea.
He moved the company from the U.K. to Lafayette in 2018 after hiring a chief operations officer. The executive, who has 20 years of experience making medical devices, offered to build a team of engineers.
Sana Health now has 14 employees and an office at 130 Miners Drive in Lafayette.
"It feels like the end of one very long journey and the beginning of a much faster-paced one," Hanbury said. "Every time I get a random call or email from someone we have helped, it makes me feel like the decades it has taken to get here have all been worth it."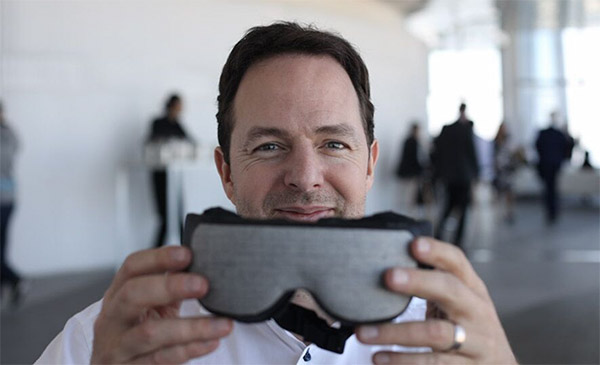 43192