Like many people who move to Denver from the Midwest, avid snowboarder Dylan Jacob was drawn by the easy access to the mountains.
But when he arrived last year with his snowboard, Jacob also brought with him a business with annual revenue in the tens of millions.
Jacob, 25, launched his company BruMate in his home state of Indiana in 2016. A year after moving to Denver, he has a team of 21 local employees and 10 working remotely and is getting ready to move into a new 5,000-square-foot office at 2535 Larimer St. in RiNo.
BruMate, which sells insulated beverage holders, had $36 million in revenue in 2019. It was the top Colorado company on the Inc. 5000 list of fastest-growing private companies released last month.
Jacob, a Forbes "30 under 30" alum, told BusinessDen his business is on track to surpass $100 million in sales this year — and he's on the hunt for venture capital funding for the first time.
"It's a scale of mindset. It's not like you win the lottery and overnight you have $100 million in your pocket," Jacob said. "As the company grows and matures, I also do. I don't feel any different today than I did four years ago."
Entrepreneurial background
Jacob's mother Shelle Pero was always amazed by his tenacity.
"Dylan's brother pursued science and the outdoors, but Dylan was always focused on how to make money. Even in the second grade," Pero said. "No matter where we lived, he made friends with every neighbor and they would give him odd jobs."
In the summers, he would work at his grandfather's TV repair shop. When customers kept asking about iPhone repairs, Jacob saw an opportunity.
Throughout his freshman year, he bought broken cell phones, refurbished them and sold them online or to his friends. He was making $20,000 a year at 15 years old, he said.
"I would hear him on the phone with suppliers ordering parts and trying to make some money anyway he could," his mother said. "I don't think people took him seriously at first. But after they heard him talk and figured out his knowledge, their minds would change. I mean he would go to the library and read repair books for hours. That's all his focus ever was."
When several cell phone repair shops moved into town, Jacob wasn't going to let them run him out of business. Using his previous connections, he sourced high quality cell phone parts and sold them to the local repair shops.
"Throughout sophomore year, I supplied 10 repair shops around Indiana with all of their parts," Jacob said. "By senior year, we had our online shop and Instagram page and were supplying over 100 retailers around the U.S. "
Jacob got an internship with Rolls Royce in Indianapolis. The company gave him a full-ride scholarship to study engineering at Purdue University, where he continued to run his cell phone repair business.
"I was running the company from my dorm room while taking 18 credit hours and was basically just ripping my hair out," he said. "I was making more money than I would have as an engineer with my business, so I decided to take a semester off."
Four months later, in 2014, Jacob said, he sold the company for $100,000 to a repair shop franchisee customer, left the internship and decided not to return to college.
"Where we butted heads was college," his mom said. "He had a golden opportunity at Purdue, and I wanted every one of my kids to get a college degree because I didn't finish school. I was adamant about that and devastated when he chose not to."
Jacob used the money to buy and flip a house, which inspired him to start a high-end tile company called Vicci Design. But he got bored of kitchen backsplashes and later sold the company to his father.
"My dream as an entrepreneur was to take an idea from pen and paper to ideation and creation, and be able to walk around and see people using a product that I created," Jacob said. "BruMate was the first real idea that stuck out to me."
Keeping boozy drinks cold
The idea for BruMate was born at a college party.
"I paid 15 bucks for this four pack of cream ale from Sun King brewery in Indianapolis," Jacob said. "It was 95 degrees outside and, every time I pulled a beer out, the last half of the can would always be warm. I remember jotting down in my phone 'Way to keep 16-oz beers cold.'"
He went home and researched the market to find no one had created beer koozies for 16-oz cans. So, he designed what would become BruMate's "Hopsulator"— a $25 stainless steel insulator for tallboy beers — flew to China and created his first prototype to launch the company in November 2016.
In its first two months in business, BruMate had $270,000 in sales. In 2017, the company made $2.1 million in sales, and in 2018 it garnered almost $20 million.
"I was just thinking, 'There's nothing this child can't do. Whatever he touches turns to gold,'" his mother said.
The product line now includes more than 20 insulators for a variety of alcoholic beverages, including a 10-oz "Margtini" tumbler and a cooler for a whole bottle of wine. He also created a "Hopsulator Slim" for 12-oz slim cans. As slim hard seltzers gained popularity, the product sold out after four weeks on top of Amazon's top-seller list.
"Our goal as a company is creating products that no one else has," Jacob said. "We were the first to create coolers for 16-oz cans and hard seltzers, so we really just focus on the innovation side and selling to a different demographic online. Even to this day, we don't consider Yeti competition. We outsell them in the drinkware category on Amazon and every retailer we're in."
BruMate products are available on the company's website, on Amazon, and around 5,000 retail stores around the country, including Cabela's. Jacob said the company markets its products toward the millennial generation and "spends more money on digital advertising than any other drinkware brand." The company expects to spend $20 million on online marketing in 2020.
BruMate was ranked No. 14 on Inc. magazine's 2020 list of the fastest-growing private companies in America. Its reported revenue growth of 11,951 percent from 2016 to 2019.
Jacob said BruMate has made $60 million already this year, and he expects the company to do $200 million in 2021. The company recently launched the first product in its cooler series, "Backtap" — a three-gallon drink dispenser that's a backpack.
"If you go into a business thinking it's going to be a $100 million company, that seems like a lofty goal, and you're probably often going to be disappointed," Jacob said. "So, I really broke it down into what I consider milestones and set realistic expectations with that in mind. We've always gone above and beyond that and never been disappointed."
Over the past four years, Jacob has invested his own money and used pre-orders as a way to bankroll the business. After growing tired of extending his credit line with banks, he's getting ready to raise $10 million in venture capital in order to globally expand the business.
"Traditional banks don't quite understand our rocket growth," Jacob said.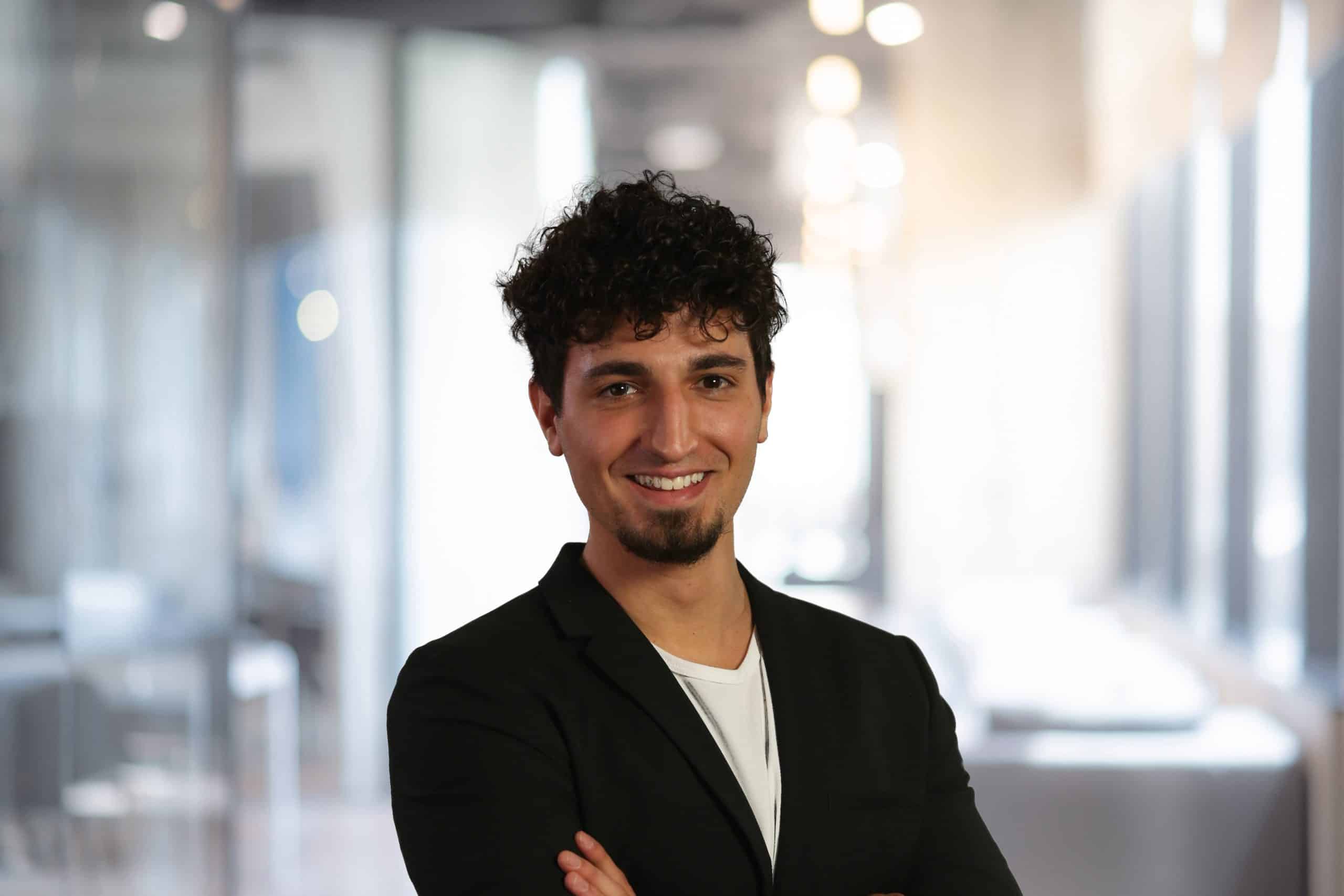 43162