A London-based money transfer firm is laying off staff in its Denver office, which serves as the company's U.S. headquarters.
WorldRemit told the state in a letter this week that it plans to lay off 64 employees by the end of January. The company's Denver office is in the Dominion Towers office complex at 600 17th St.
Founded in 2010 by Ismail Ahmed, WorldRemit offers customers the ability to transfer money from about 50 countries to more than 110 using their smartphone, tablet or computer.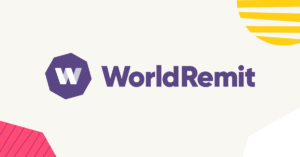 The company told the state that the affected employees were notified on July 9. Fifty-four employees will be terminated by September, the company said. Another nine will lose their jobs in October and the last employee will be laid off in January.
The company notified the state in an effort to comply with the federal Worker Adjustment and Retraining Notification Act, which requires large employers to provide advance notice of plant closings and significant layoffs.
The letter did not identify a reason for the layoffs, and the company did not respond to a request for comment by press time.
The firm opened its Denver office in December 2014, according to previous Denver Post reporting. The next year, WorldRemit raised $100 million from Technology Crossover Ventures and Accel Partners to ramp up hiring. The company also received tax credits and related incentives from the Colorado Economic Development Commission and the Denver Office of Economic Development.