A liquor store has leased the sole retail unit in a new apartment building in the Golden Triangle.
Mr. B's Wine & Spirits hopes to open in August in the Civic Lofts building at 360 W. 13th Ave., where the road intersects with Delaware Street, according to company co-owner Jared Blauweiss.
"We just felt like there was a real need for it in the Golden Triangle," said Blauweiss, who co-owns the business with his brother Scott.
It will be the third location for Mr. B's, which originally opened at 2101 Market St. near Coors Field in 2009. A location at Stanley Marketplace in Aurora followed in 2017.
Colorado's liquor store industry entered new territory in January 2019, when grocery stores were allowed to begin selling full-strength beer and traditional liquor stores were allowed to get licenses for additional locations.
Mr. B's was able to open a second location ahead of that date because Jared technically owns one of the brand's stores, while brother Scott owns the second. Other Denver-area retailers such as Molly's Spirits and Davidsons Beer Wine & Spirits also have purchased second stores.
With the opening in the Golden Triangle, Blauweiss believes Mr. B's will be the first liquor store in the state to hit three locations.
Beer sales in grocery stores "hasn't really affected us, just because we are so specialized," Blauweiss said. On average, between the two locations, beer, wine and liquor each account for about a third of the company's sales, he said.
The new location in the Golden Triangle is about 1,600 square feet, smaller than Mr. B's two other locations, which are closer to 2,800. The company would have loved a little more space, but it can be challenging to find suitable spots, given that regulations require new liquor stores to be at least 1,500 feet from other ones (but not grocery stores).
"We're not going to have as much beer," Blauweiss said of the new spot.
Blauweiss said Mr. B's tries to attract loyal patrons by having sommeliers on staff to provide expert opinions. And he said the company is also notable because it doesn't sell any drinks in plastic bottles in an effort to be more environmentally friendly.
Broker Kyle Framson of The Zall Company repped Mr. B's in lease negotiations. Julie McBrearty of Legend Partners represented the landlord.
The 14-story Civic Lofts building was developed by Austin-based Argyle Residential. The cheapest available unit, a 328-square-foot studio on the seventh floor, is listed at $1,325 a month on the building's website.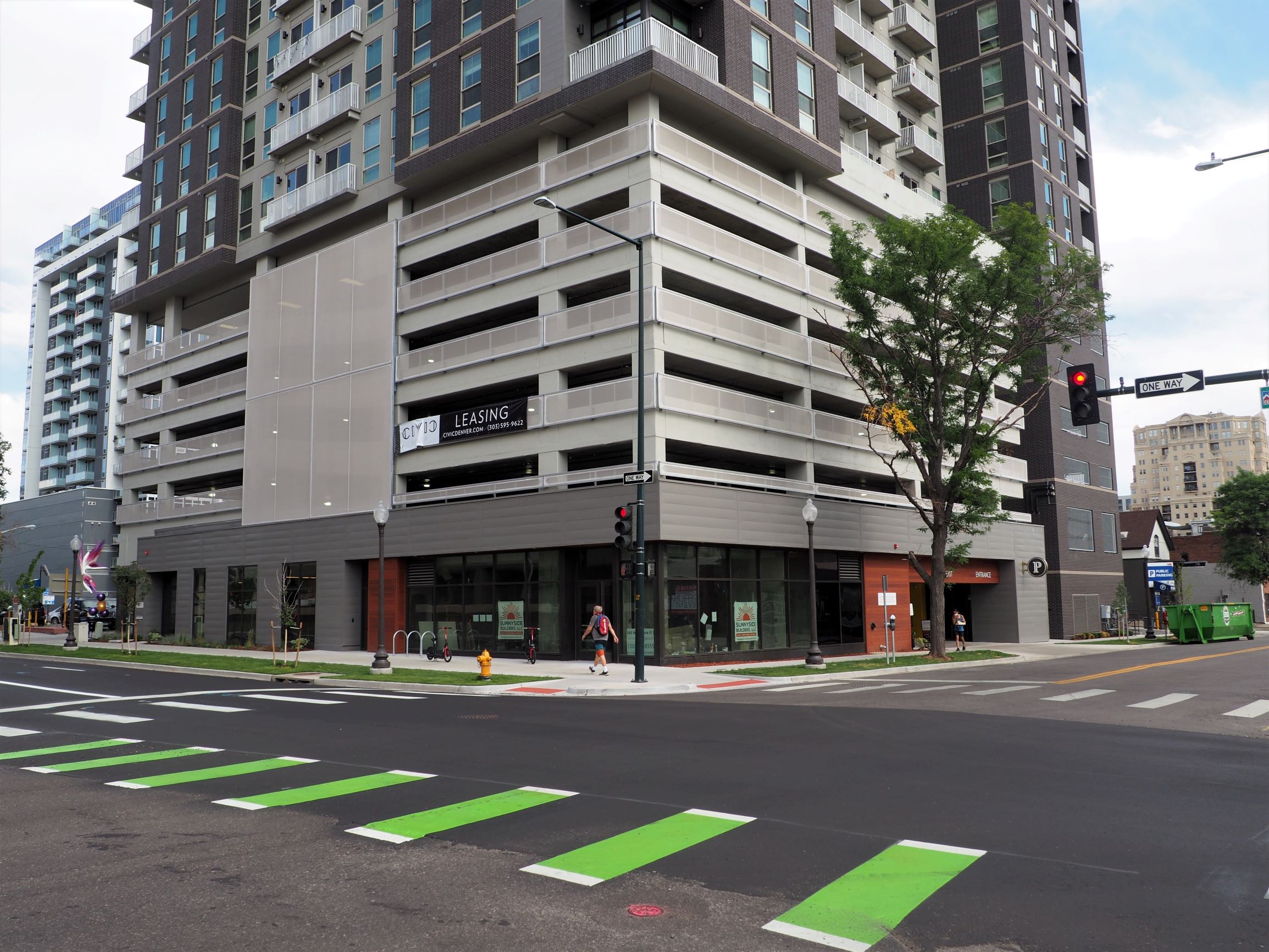 42429