Email submissions to Herd@BusinessDen.com.
Departures
Steve Wilson, executive artistic director for the JCC Mizel Arts and Culture Center, is leaving in September.
Law
Guy Sereff joined Michael Best as senior counsel in the privacy and cybersecurity group in the Broomfield office.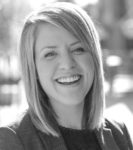 Christine Hofmeister has joined the commercial practice of Koenig, Oelsner, Taylor, Schoenfeld & Gaddis. She has degrees from Colorado College and the University of Denver.
Finance
Eric Peterson joined Parkside Financial Bank & Trust as senior vice president – commercial lender.
Construction
Phil Kocol is vice president of construction for DIRC Homes. He had been with Saunders Construction.
Associations
Karlene Thomas has been elected president of the 2020-21 board of directors for the American Council of Engineering Companies of Colorado.