The space in Riverfront Park formerly occupied by restaurant Wayward is slated to become a convenience store.
The Iowa-based Kum & Go chain plans to move into the 100 unit at 1610 Little Raven St., according to permit applications on file with the city.
The store in the Park Place Lofts condominium complex at the base of the Millennium Bridge would be 3,084 square feet and open from 5 a.m. to midnight, according to the documents. Kum & Go did not respond to request for comment.
Kum & Go has a number of gas station locations in the Denver metro area, but the Riverfront Park location — which would not sell fuel — would be its first in downtown.
The unit has sat dark since Wayward closed in April 2018 after operating for eight months. Prior to that, restaurants Zengo and La Guera operated at the location.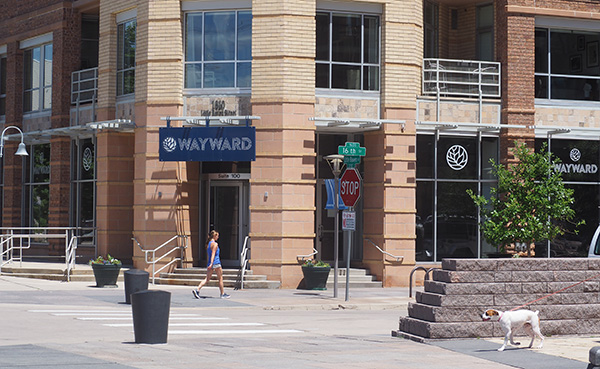 42108