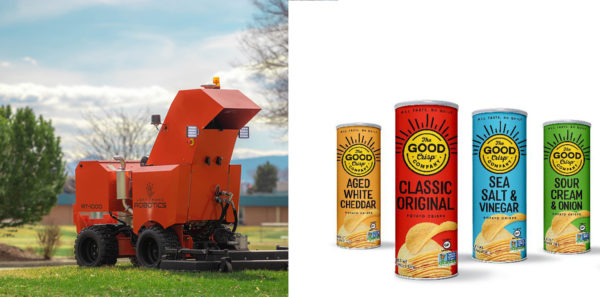 Colorado startup funding was limited in May, as the coronavirus continued to affect the economy.
Tech startups were busier than most, with 11 companies raising $26 million. Flatfile, a Denver tech company that offers tools to help declutter data from Excel spreadsheets, recorded a $7.6 million capital raise in May.
The company is one of 32 startups in Colorado that collectively raised $64.5 million in May, according to a tally of Form Ds filed with the SEC. Although a bit higher than the 25 startups in April that raised $53 million, this is a steep drop from March, during which 44 startups raised $208 million.
Denver-based startups raised $24 million and Boulder-based ones $17 million. Startups elsewhere in the state raked in $29 million.
BusinessDen defines a startup as a company that's 10 years old or less and excludes funds, real estate ventures and publicly traded companies. You can see the entire sortable file here.
Here are some May highlights:
Flatfile: $7.6 million
Flatfile raised $7.6 million from 15 investors in May, according to an SEC filing. The round was led by Two Sigma Ventures, with participation from Gradient, Google's AI-focused venture fund.
"We plan to use the funding to build and promote our new Concierge product and scaling up our team," co-founder Eric Crane said. "We have a pretty broad addressable market and need a great team built around us in order to ensure we are able to capture the opportunity and return value back to our customers."
The company, which is led by co-founders Crane and David Boskovic, was founded in 2018 to help make data wrangling easier. It offers tools to help extract customer data from messy spreadsheets that weren't designed with a database or product in mind.
On June 10, Flatfile launched its new "Concierge" software for intercompany data sharing and collaboration. Its original Portal software can service individuals, and this new product is built for more complex data-onboarding projects.
To date, Flatfile has raised $9.7 million, according to Crane.
Smartly Inc. (Bonusly): $7.2 million
Founded in 2013, Bonusly is a Boulder-based employee recognition and rewards program. As of May 15, the company had raised more than $7.2 million from six investors in Series A funding.
On June 1, the company announced it closed out the round with $9 million from investors. The round was led by Denver's Access Venture Partners, joined by Next Frontier Capital, Operator Partners and existing investor FirstMark Capital. The company has raised $13 million in total, according to founder and CEO Raphael Crawford-Marks.
"We plan to make big investments in our product development and go-to-market teams," Crawford-Marks said. "We have ambitious plans for expanding our product to serve a wider range of companies across industries and company sizes, as well as adding a number of features that customers have been asking for a long time."
Bonusly's program offers employees a monthly point-based allowance to send small bonuses to co-workers as a reward for their contributions. These points can be translated into real-world gifts, such as cash via PayPal, Amazon gift cards and meals from Panera or Chipotle.
Good Crisp Co.: $3 million
Branded as the healthy alternative to Pringles, Boulder-based Good Crisp Co. was founded in 2014 by Matt Parry, who was following a strict gluten-free diet. The company is known for its certified gluten-free, non-GMO and MSG-free canister chip, which comes in five flavors.
Good Crisp raised $3 million last month, bringing total funding to $5.3 million, according to Parry. The funding round was led by CircleUp Growth Partners and joined by angel investors within the healthy food industry, such as Gary Hirshberg, CEO of Stonyfield Farm organic yogurt, and Popchips founder Keith Belling.
"The funding is helping us through these difficult times," Parry said. "We have to invest in inventory and stock so we can make sure we build supply to meet all of our demand and continue to pay our staff."
Good Crisp chips are sold in 9,000 retail stores throughout the country, including Whole Foods, Walmart, Natural Grocers and Lucky's Market.
Left Hand Robotics: $1.6 million
Based in Longmont, Left Hand Robotics was co-founded by Terry Olkin in 2016 when he wondered why a robot couldn't clear his snowy driveway.
So, through Left Hand Robotics, he teamed up with co-founder Mike Ott to invent the SnowBot Pro. It's a self-driving robotic tractor with GPS antennas, cell network connection and sensors that municipalities, universities and contractors use to clear snow. The robot also has a 56-inch broom attachment on the front, a solid drop spreader for salt on the back and a 12-gallon tank that allows it to run for hours.
For the summertime, Left Hand Robotics offers a mower deck attachment, which can mow up to 2 acres per hour.
The robotics company's capital raise was led by Catapult Ventures, according to Olkin. He said it will use the funds for basic business expenses.
"Due to coronavirus, we've had to cut back on marketing and events to focus on our engineering team and improving products, so we can continue to lead the industry in technology and innovations," Olkin said. "The money is really going into the R&D and just keeping the lights on."
To date, he said the company has raised around $9.3 million in the past four years.