A church has sold in eastern Denver, a block off Colfax Avenue in the Montclair neighborhood.
Poplar Place LLC purchased the former HKBP Montclair Lutheran Church on May 19 for $825,000, according to public records.
The purchasing entity was formed by Jawara Partee, according to state records. Partee's LinkedIn profile said the former Colliers tenant rep broker is now a principal with 13 Irons LLC, a real estate development firm, and retail and restaurant concessionaire.
Attempts to reach Partee for comment were unsuccessful.
Property records indicate the 4,744-square-foot structure dates to 1965, although a stone marker on one wall says 1948. It sits on a 0.39-acre corner lot.
In November, Partee submitted a concept plan, an early-stage development proposal, calling for a three-story building on the lot, with retail and office space on the ground floor and 28 total residential units on floors two and three. A city spokeswoman said the plan would need to be resubmitted to address a number of issues, such as zoning, before it could move forward.
Late last year, the city issued a certificate of demolition eligibility for the property, which makes it easier to demolish the structure within five years.
Shortly after selling the church in Montclair, HKBP Lutheran Church Colorado purchased 3795 S. Knox Court in Sheridan for $817,500, records show.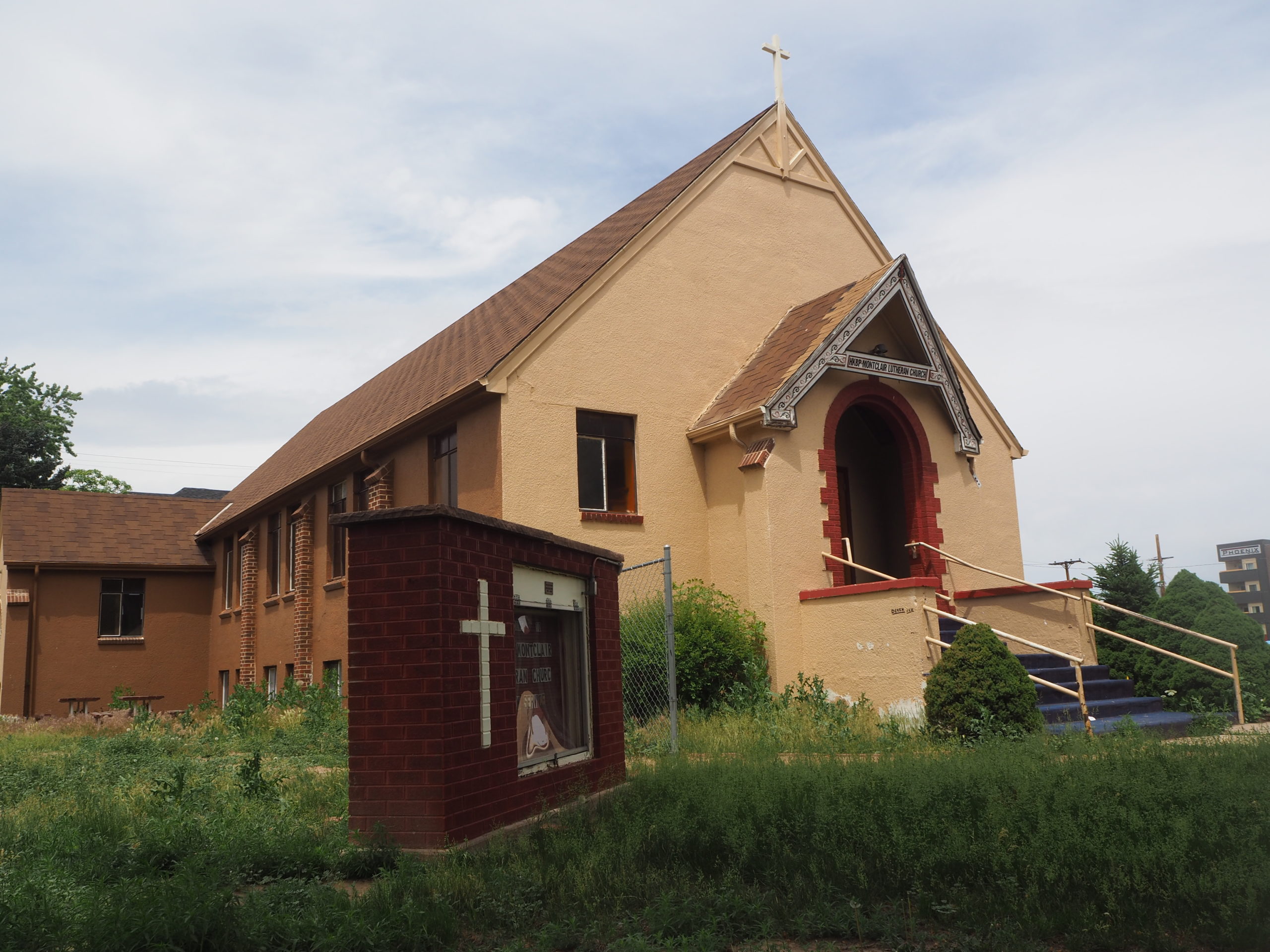 41989