The party will go on for AKT, the national dance-cardio fitness concept, despite a global pandemic.
Denver residents Shannon and Bruce Jaeger plan to open the studio's second Denver location in RiNo in mid-June, about a month after they'd originally hoped.
"At first it was pretty disappointing to not be able to open when planned; we were unsure what the future would hold for us," Shannon said. "But as we've been going through this preparation process, you still have that feeling of excitement. I really feel positive that the city still has an interest in fitness and we'll still see those same folks come into the gym; it just might be a slower opening than we're used to."
Named after celebrity trainer Anna Kaiser, who has worked with Kelly Ripa and Shakira, AKT teaches classes incorporating circuit training, resistance bands, yoga and Pilates, in addition to cardio interval training. Kaiser developed the classes and format, which revolves around high-energy dance movements and cardio workouts.
The new 2,000-square-foot gym is located in Lot Twenty Eight, a repurposed manufacturing facility at 2813 Blake St. Jaeger, who also owns AKT's existing location in Cherry Creek, which opened last year, said she expects to announce an opening day when the state provides more guidelines for gym owners later this month. As of now, gyms and fitness studios all remain closed under state orders.
Before the pandemic, Jaeger planned to open the RiNo location on May 15. She's now working on new ways to adapt her brick-and-mortar gyms to a world of social distancing.
"I think we'll open with some tweaks to our originally planned schedules," she said. "Classes will be spaced farther apart so we can do some additional cleaning and don't have people waiting in the lobby. We also tweaked class content so people aren't using multiple pieces of equipment or moving around the studio too much."
AKT classes, which usually involve 20 to 30 participants, may have to be pared down to four to 10, depending on state guidelines, Jaeger said.
"I would prefer to have more people in a class, but I think the folks that feel comfortable are so eager to get back in the gym and be in a room with loud music and people, and I think they'll feel that energy and excitement," Jaeger said.
The RiNo studio is offering first-time memberships with a set number of classes starting at $99 a month. A membership offering access to unlimited classes is priced at $175, a 20 percent discount.
Jaeger also expects to reopen her Cherry Creek location in June. This week, she began allowing members to access live and recorded online classes, which are being filmed in both studios. AKT also has been hosting one-on-one personal training sessions in Cherry Creek, as the state has said that indoor personal training classes with a maximum of four people are allowed.
Jaeger plans to open a third AKT location within the next year.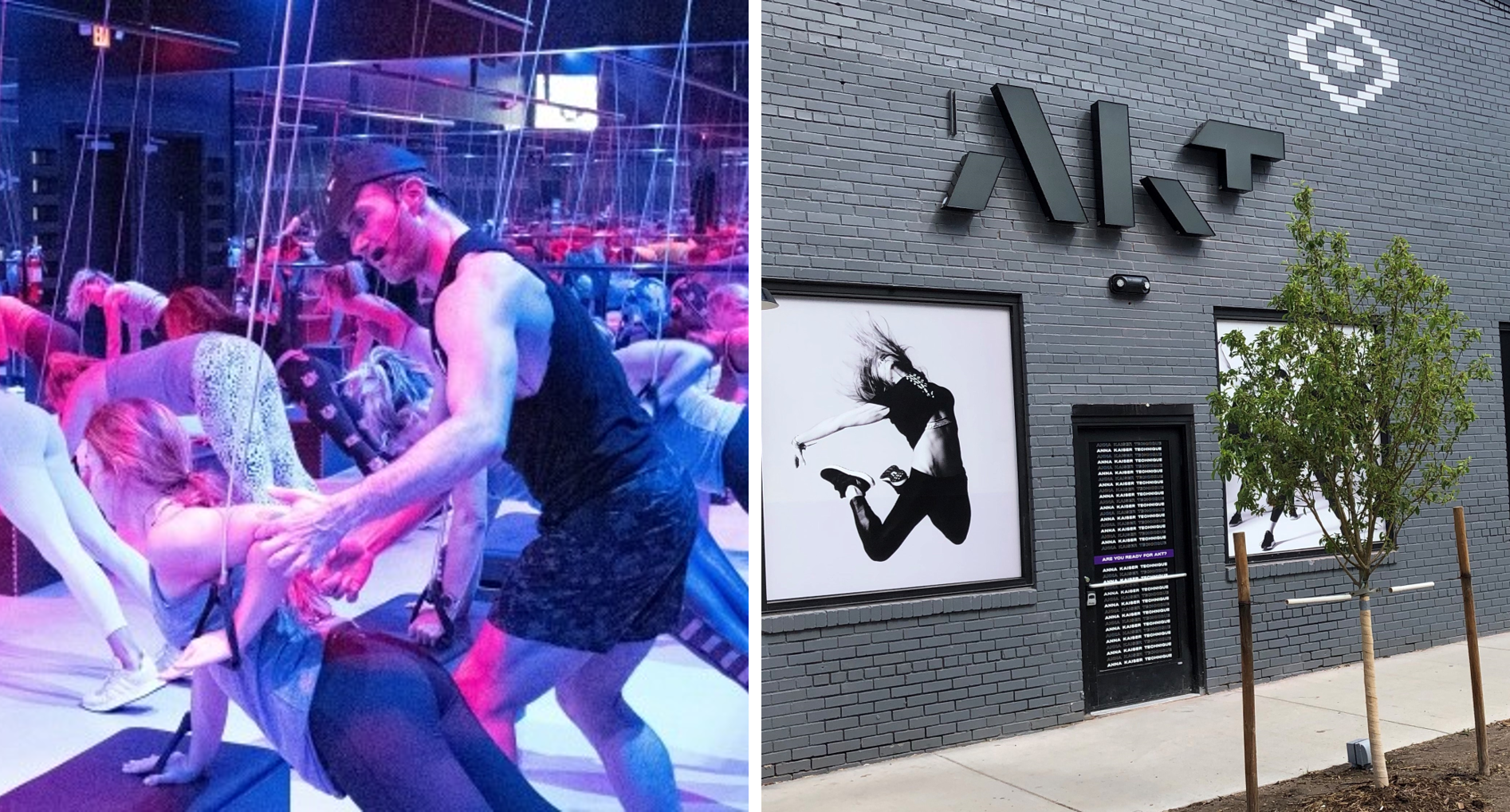 41734