A collections law firm in Aurora has filed a lawsuit in a bid to keep its new alpine-inspired name.
Stein Law, which last year began doing business as Mountain Peak Law Group, sued Portland, Oregon-based Peak Law Group in federal court in Denver last Friday.
According to court documents, Stein Law last year applied to trademark its new name and logo, which features a gray "M" encasing two mountaintops. The Oregon firm then objected to the applications on the grounds that both infringed on its own name and logo, which features two mountains forming an M-like shape over the word "peak."
In its lawsuit, Stein is asking the court to declare that no such infringement is taking place, and to allow the company to trademark its name and logo.
Stein Law, founded in 2012, is led by managing partner Stacey Stein, and has an office at 15200 E. Girard Ave. She did not respond to a request for comment. The company's website lists two other attorneys.
Peak Law Group's website lists Ryan Smith as its founder and sole attorney. He did not respond to a request for comment.
In a December letter to Stein Law, Smith said the two firms' names are "very similar in sound and appearance" and that their logos feature "significant similarities."
"Both contain a similar green color and both emphasize the word Peak," he wrote in the letter, which was cited in the lawsuit. "Both depict images of mountain peaks."
In its lawsuit, Stein Law said that it and the Oregon firm focus on different areas of law, and that many law firms in the country have the word "peak" in their name.
"PLG's trademarks that use the term PEAK are weak and entitled to narrow protection," the Aurora firm wrote.
Scott Brenner of Boulder law firm Thomas P. Howard is representing the Aurora firm.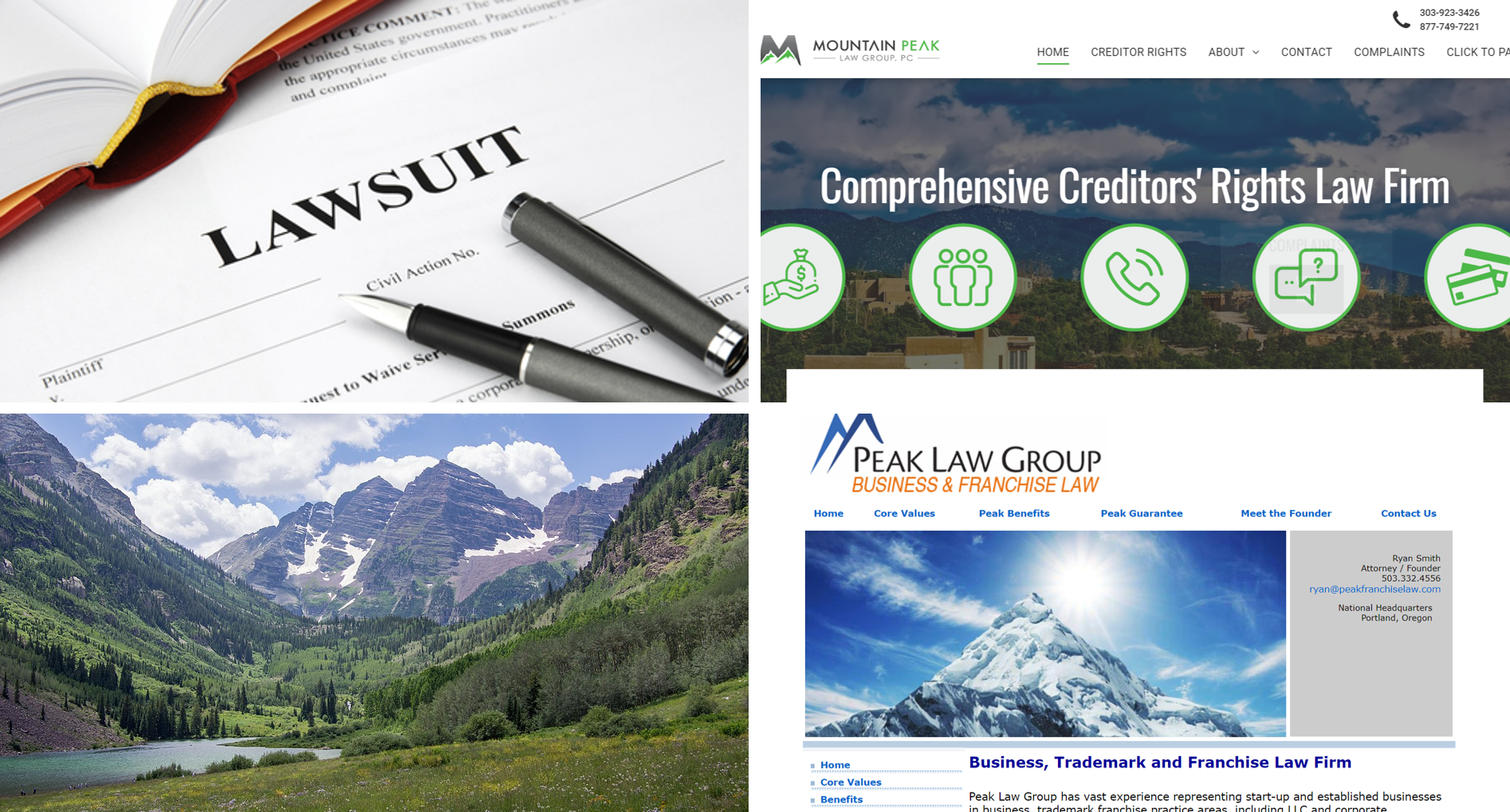 41616