Property Markets Group's big entry into the Denver market is coming along.
The New York-based company has been building its X Denver apartment complex in the Union Station North neighborhood since fall 2018, and in recent months has begun work on its adjacent X Denver 2 complex.
Both buildings are slated to be 12 stories. X Denver, on the 3100 Inca St. parcel, has 11 floors in place. The adjacent complex, on the smaller 3000 Inca St. parcel, is on its sixth floor.
The complexes are being developed in conjunction with Chicago-based The X Company and will be part of the X Social Communities portfolio, which features complexes that rent both by the unit and by the bedroom, according to the brand's website; the developers calls the latter "coliving."
BusinessDen last checked in on this project last July, when only X Denver was under construction.
Below are photos of the construction taken last week, as well as a new rendering recently added to the company's website.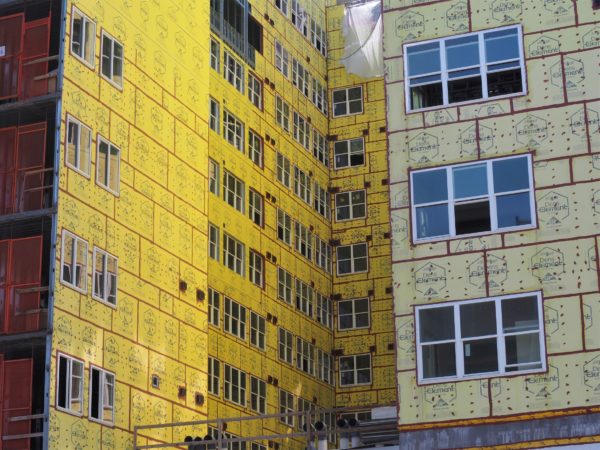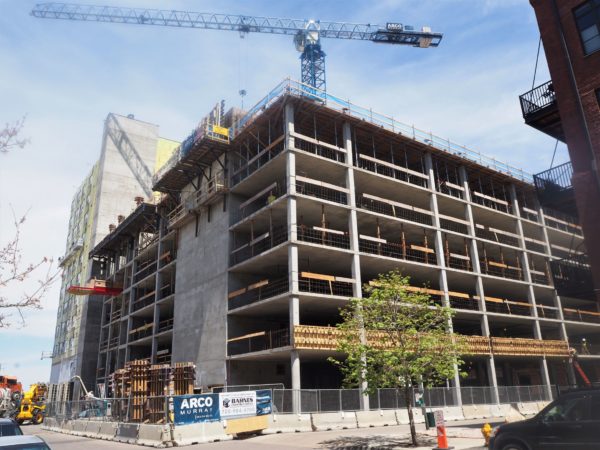 Address: 3000 and 3100 Inca St.

Developer: A joint venture between New York-based Property Markets Group and Chicago-based The X Company

Groundbreaking: Fall 2018 (X Denver)

Expected completion: January 2021, per developer's website

Architect: Studio PBA

General contractor: ARCO/Murray

Elsewhere in town: Property Markets also has submitted development plans for X Denver 3, a 21-story complex to be built in Arapahoe Square. That sign has been cleared, but the project has not broken ground.

Correction: This story has been updated to note the involvement of The X Company.

41587