After more than six years in the works, Colorado State University System broke ground Tuesday on the first of three buildings in Denver.
The "Spur" campus is slated to open in early 2022 as part of the National Western Center redesign. It will be an extension of the three existing CSU System campuses: CSU in Fort Collins, CSU Pueblo and CSU Global.
Different from a traditional university campus, Spur will be built for public engagement and will be focused on sharing educational experiences with visitors — from watching veterinarians treat animal patients to learning about the future of food.
"If we pull this off, it'll be like getting your vegetables but not realizing it," said Dr. Tony Frank, CSU System's chancellor. "It'll be really educational and at the same time, incredibly enjoyable."
Spur will host families and tourists, K-12 student field trips, conferences and meetings, researchers in state-of-the-art labs, college students pursuing degrees in fields related to agriculture and sustainability, and local artists creating pieces in on-site studios.
"Over time, it's our hope and plan that visits to the Spur will become a big part of student experiences, and we want this campus to help influence more students to attend college," Frank said.
The first educational building underway, named "Vida," will focus on animal and human health. The 114,000-square-foot space will feature the second location of CSU's Temple Grandin Equine Center for horses and an animal clinic in conjunction with Dumb Friends League to provide hands-on training for veterinary students. The Clark Enersen Partners designed it.
The other two buildings, which focus on water, food and agriculture studies, are slated to begin construction in October and are expected to take 18 months. The water building will be four floors and 122,000 square feet, and the four-story food and agricultural building will be 60,000 square feet.
Colorado's state legislature appropriated $200 million for the buildings in 2015. That same year, Denver voters approved measure 2C to provide up to $476 million for renovating the National Western Center.
The general contractor for the project is JE Dunn Construction.
"I think this is one of those spots in 20 years that we're going to stand on, and if the vision works out the way we think it will, this will be an equivalent site to Union Station," Frank said. "It'll be a magnet and an important part of Denver that will really have enriched the local communities, the city of Denver and the state as a whole."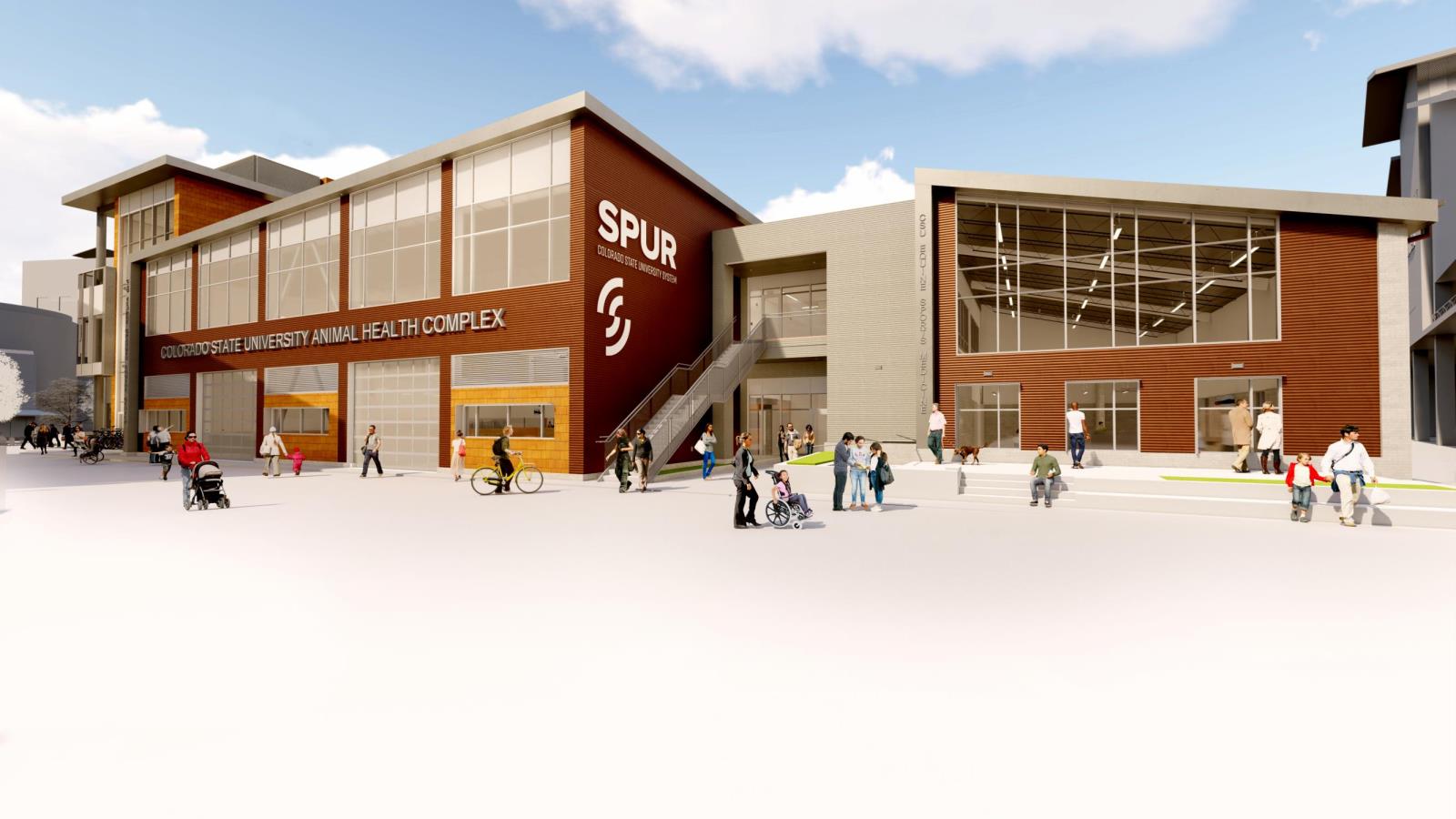 41489