Marijuana might be illegal in the eyes of the federal government, but the industry can claim a different designation in Colorado, where dispensaries — like grocery stores — have been allowed to stay open in recent weeks.
"We went from illegal to essential, and that's a pretty incredible jump," said Tim Cullen, CEO of Colorado Harvest Co.
When Denver Mayor Michael Hancock first announced the city's stay-at-home order on March 23, recreational marijuana dispensaries and liquor stores were not included on the list of essential businesses. Panic buying ensued.
"The same way that people were stocking up on toilet paper, people were kind of panic buying marijuana, and we had five different days where we had lines out the door because people were buying in bulk," said Alex Levine, owner of Denver-based Green Dragon dispensaries.
Within three hours, however, after long lines formed, Hancock updated his order, saying recreational dispensaries and liquor stores "with extreme physical distancing in place" would be able to remain open.
Levine said sales at Green Dragon's 13 Denver locations slowed down once it became clear dispensaries would stay open, since many customers "had stocked up quite a bit." He also attributed the decline to the lack of spring tourists that Colorado usually gets in March and April.
Colorado Harvest Co., which has two locations in Denver and one in Aurora, saw sales decline 60 percent in March after the mayor's announcement, according to Cullen.
"I would say week over week, we've watched that walk back about 10 percent a week, up to now where, we're probably 10 to 15 percent below what I would consider normal, but we are making adjustments, and we're getting more efficient and figuring out better ways to accommodate people in our stores," Cullen said. "These are not changes that we're making that I think are going away anytime soon, so we're trying to make things happen that we can live with also."
Cullen and Levine said more customers are moving to online orders and curbside pickups.
"Buying cannabis is a social experience, and now it is not all of a sudden," Cullen said. "Now, it's an online shopping experience, where you place your order and pick it up, and that is the majority of businesses these days. People enjoy shopping for cannabis as an in-person tactile experience; it's something that's hard to replace, but I believe this is the future."
Some Colorado dispensaries are faring better than others.
Pioneer Interests, a Denver-based cannabis and hemp operations and investment firm, owns six dispensaries in Colorado, including GroundSwell cannabis boutique along Colfax Avenue in City Park. CEO and founder Matthew Shifrin said his stores were exceeding industry sales in March and April by 30 to 50 percent a day.
"We've actually been outperforming the market, so where a lot of retailers have struggled because of tourism, we've actually been outpacing in a lot of ways," Shifrin said. "What we have seen in terms of the customer is that while some of the traffic is down industrywide, obviously in attribution to tourism, what you're really seeing is that the average transaction value has actually increased. Customers are spending more."
Shifrin said he's hopeful that customers will continue to spend more in the summer months and preliminary tourism will return to Colorado.
"In June and July we hope to see more tourists return as people are looking for more socially distant outdoor activity-related vacations," Shifrin said. "We're anticipating that Colorado may fare better than a lot of other states or typical summer destinations."
420 in a global pandemic
This year's 420, otherwise known as marijuana's holiday, looked different in the face of the pandemic.
LivWell Enlightened Health, Denver's third-largest cannabis company, was forced to cancel its annual stoner music festival, "420 On The Rocks" at Red Rocks Amphitheatre.
Instead, the festivities were brought online. On April 20, LivWell hosted a virtual benefit concert, "420 For A Cause" to raise money for comedians, musicians and service-industry workers facing financial challenges due to event cancellations and restaurant closures.
Instead of the usual flock of customers retail outlets see on the day of the holiday, many dispensaries had a ramp-up of customer demand the weekend leading up to the Monday celebration.
For LivWell's 18 Colorado retail outlets, sales the week of 4/20 were "within 5 percent of last year," according to Michael Lord, the company's senior vice president of business development.
"This was kind of a strange 420 for us, and our whole goal was to not send everyone to the stores on the day of, so our holiday was celebrated the 15th through the 20th," he said.
Colorado Harvest Co. was happy with a quieter 420 holiday, said Cullen, who estimated that sales that day were down 50 percent from normal.
"We told our customers, 'Please don't wait until Monday.'" Cullen said. "'We can't accommodate big crowds. We don't want people standing in lines, and we need to maintain social distancing no matter what.' So people were great about it and shopped all weekend, and we did not have a huge 420. I hate to say it, but that's exactly what we wanted."
Fears for the future without federal relief
Marijuana, of course, is still illegal on the federal level. As a result, cannabis companies can't take part in the $2.2 trillion stimulus Congress passed in March.
"Every other business in the country was able to take advantage of it," Cullen said. "And we pay taxes; my people participate in the Affordable Care Act, have insurance and get paid vacation — like we're a good employer, and we get treated like corner drug dealers by the federal government still, and it's crap."
More than 30 advocates and legislators, including Gov. Jared Polis, have asked Congress to correct what they see as an oversight in the Coronavirus Aid, Relief and Economic Security Act. The governor wrote a letter on April 13 to Rep. Jason Crow, D-Aurora, a member of the House Small Business Committee, urging the committee to reconsider allowing cannabis businesses to apply for federal aid.
Cannabis companies already face other challenges, including expensive tax burdens as a result of the 280E provision of the IRS tax code, which prohibits marijuana businesses from claiming standard deductions, as well as shipping products across state lines. They also are unable to access commercial loans and institutional capital.
Levine fears that even if dispensaries remain essential, these piling costs, without any federal relief, might bleed local dispensaries dry.
"We're being really stretched to the limit here with this coronavirus situation because I don't expect things to continue going up," Levine said. "Clearly things are trending downward. Most of our customers don't have income; I mean, most people in this country don't have income or their income is slowed down tremendously. So it's not a good position to be put in when we're open for business."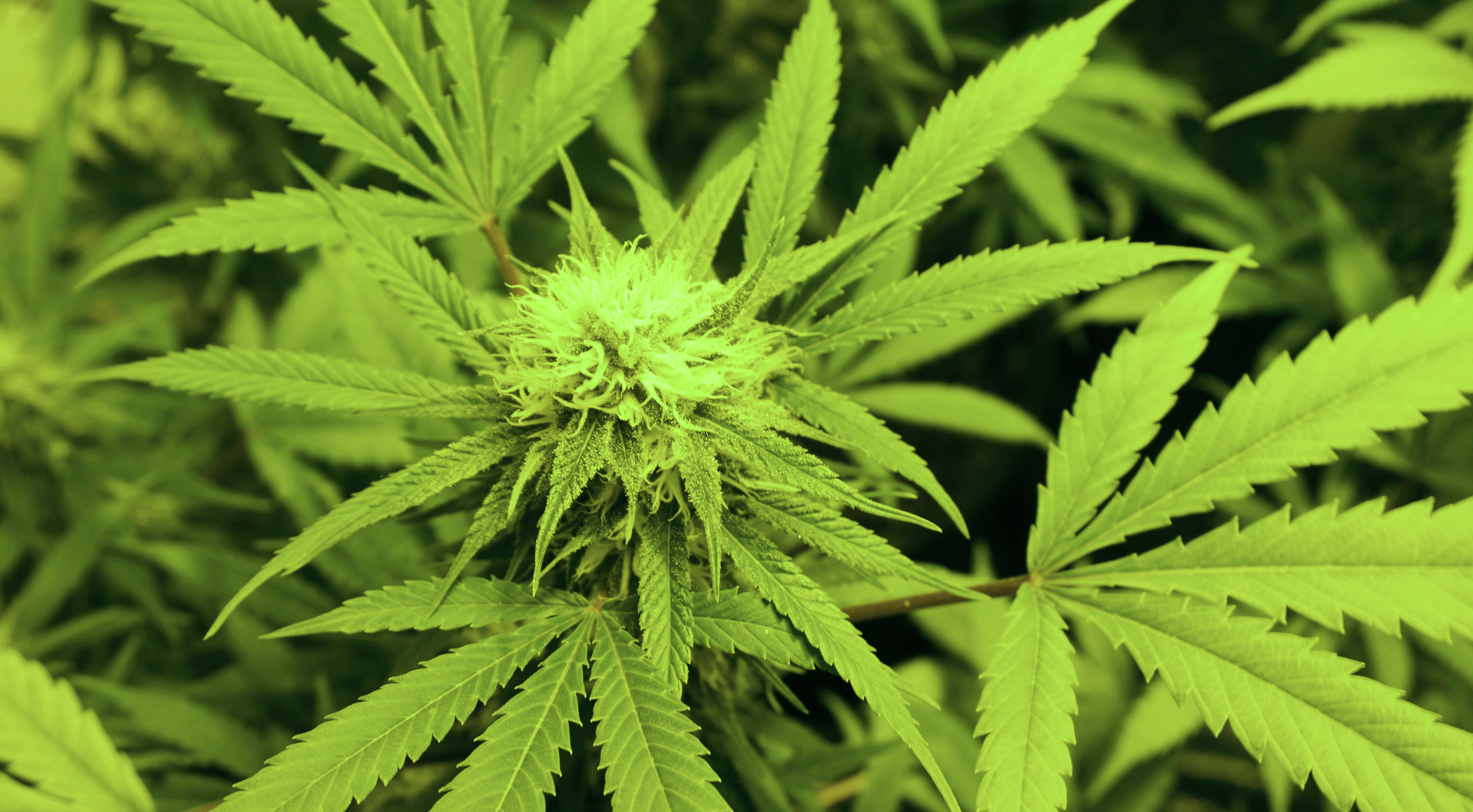 41311