A two-time Olympic freestyle skier is looking for a buyer for her two-story triangle-shaped building in downtown Denver.
Michelle Roark listed the 6,231-square-foot structure at 2150 Curtis St. on March 17 for $5 million. The price has since been reduced to $4.85 million.
The property was formerly home to Roark's salon and spa, Phia Alchemy, as well as a space for her product line, Phia Lab. She lived in an apartment adjacent to her business with her husband and two children.
"It was not an easy decision to sell," said Roark, who competed at the 2006 and 2010 Winter Olympics. "I thought I would hand down this building to my children, but when I got the building, I had no children, and now I have two young ones, and their backyard is Broadway or Curtis Street. I just feel terrible not having a yard for them, so that's the primary reason."
The property is being marketed broadly, with the listing highlighting possible residential, commercial or hospitality uses. Roark thinks it would be a nice boutique hotel.
Roark has a special connection to the property. Her favorite aspect of the building, which dates to 1924, is the extensive brickwork. After purchasing it in 2008, she discovered that her father helped lay the brick for the building.
"I just hope whoever gets it loves it as much as I have and they can take it to a whole other level because I feel like I've done what I can with it, but it deserves so much more," Roark said.
Address: 2150 Curtis St.
List price: $4.85 million
Stats: The 6,231-square-foot building boasts 10 rooms, two full and two half-bathrooms and a 2,041-square-foot basement, where a bricked-over tunnel that once led to the Brown Palace is located.
The finer things: The nearly 100-year-old property features 19-foot ceilings and an abundance of natural light. Its V-shape creates a unique geometric floor plan, and recent renovations pay homage to the building's history with refinished floors, repointed brick, updated plumbing and HVAC.
"It has beautiful herringbone brickwork and brick inlay in the ceilings that brick workers today don't even have a clue how to do," Roark said. "I also love that this is triangular-shaped so you just get that natural sunlight from all sides all the time."
Seller: Michelle Roark purchased the building for $1 million when it was in foreclosure in 2008, she said.
Listing agent: Meggan O'Rourke with Engel & Volkers Denver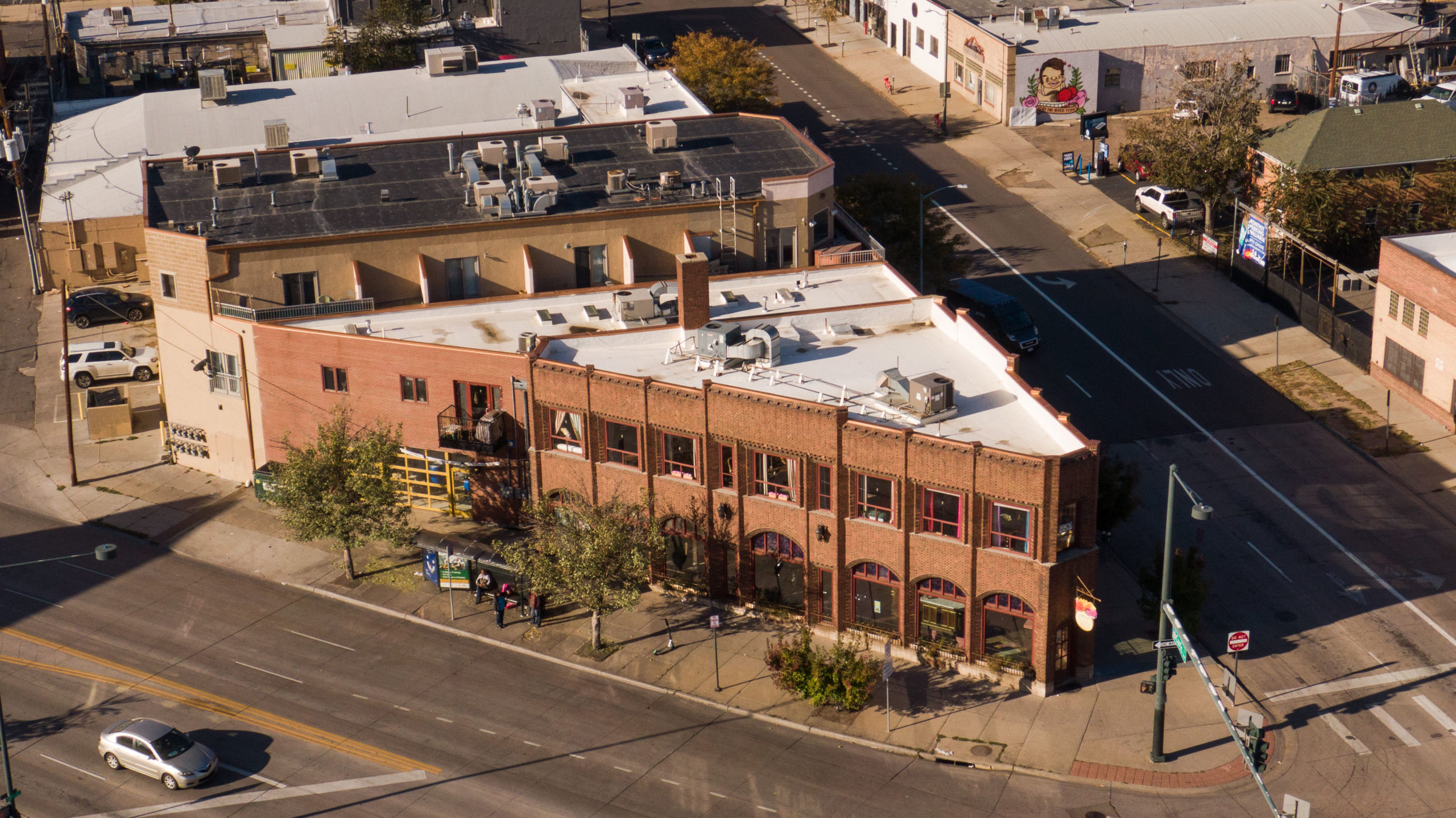 41166