Benjamin Todd and his wife Hillary Schefter have found a permanent home for the Danger Zone.
The Denver residents behind the "Top Gun"-themed Danger Zone Calzones food truck are preparing to move their operations into the building at 32 N. Broadway.
"The purpose of the food truck was to be proof of concept," Schefter said. "Both of us had spent time in kitchens, but it wasn't like we majored in culinary arts. So we wanted to see if this would work and if there was a real market in Denver for that sort of thing, and if so, we always planned to ramp up and move into a restaurant."
The couple signed a seven-year lease for the 851-square-foot unit in October. It was previously home to Lu Jac's Liquors, which closed last year after 15 years.
"It's a tiny space; it's very long and very narrow, but similar to a food truck, it will work well for us," Schefter said.
In 2018, Todd was growing tired of his IT job and wanted to start a business with his wife, who also works as a professional musician. He had pocketed a dough recipe from his college days working in a calzone shop, and when he introduced it to Schefter, they decided it was tasty enough to take to the streets.
And so, themed after Todd's favorite film, Danger Zone Calzones was born.
"We were looking for something that we could do together that would have low overhead and high margin, and so we did some research and realized that Colorado has some of the lowest fee structures for food trucks in the country," Schefter said.
The couple had kitchen experience from college but wanted to use the food truck as a trial period for their culinary skills. They found that calzones were popular among the late-night bar customers because of their grab-and-go accessibility. And after almost two years on wheels, they were ready to settle down.
The couple plan to keep the same menu from their food truck, including specialty calzones such as the Maverick with fried buffalo chicken and mozzarella, and the Wingman with meatballs and pesto. To keep the theme going, they want to model the counter-service restaurant after an aircraft carrier.
The couple, who said they haven't decided whether the food truck will keep operating, hope to open the restaurant in July. Despite the statewide restaurant shutdown, they remain on track to meet their summer deadline.
"We were really hoping to coincide with the release of 'Top Gun 2,' which was going to be June 24 I think," Todd said. "Now, they pushed that back to Dec. 23, so we have a whole lot more time. And of course, if restaurants are a thing of the past in the next couple of months, it won't really matter anyway."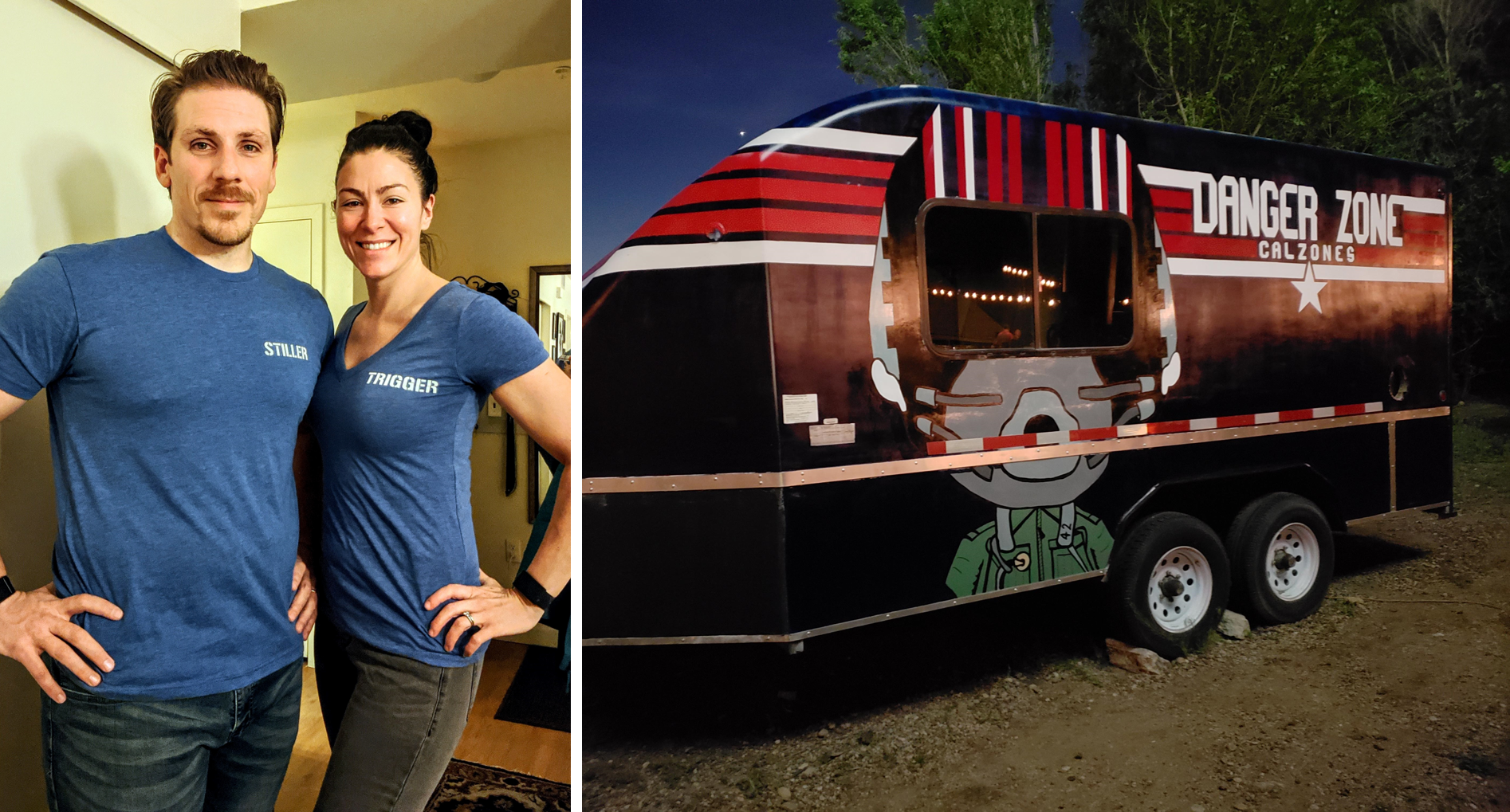 41033