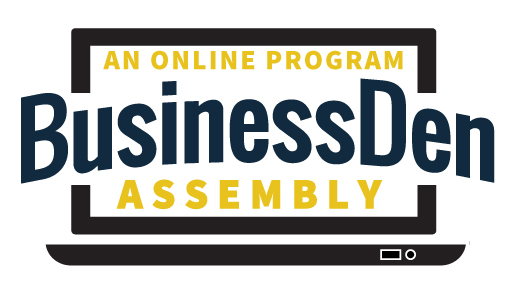 We love seeing BusinessDen readers at our events.
Unfortunately, right now we can't bring hundreds of you to the Exdo Event Center, or hold a more intimate Hard Hat Happy Hour gathering at one of the many construction projects around town.
So we're doing the next best thing — bringing the conversation online.
We're proud to announce BusinessDen Assembly, a live online panel discussion series that will examine how the pandemic is trickling through specific industries in the Denver economy.
The first installment will run this Thursday, April 16, with a focus on Denver's restaurant industry. Click here to register.
It costs $10 to register and 50 percent of each ticket sold will go to Food Bank of the Rockies.
We have three panelists lined up so far:
David Birzon was named CEO of Snooze when the Denver-based brunch chain had six locations. There are now 41, with more on the way.
Mark Shaker is one of the partners behind food halls Stanley Marketplace in Aurora and Broadway Market in Denver, as well as another coming to Golden. He operates businesses within both venues and works directly with the other food and beverage tenants.
Troy Guard is the owner and executive chef at Denver's TAG Restaurant Group, whose concepts include Guard & Grace, Los Chingones and Bubu.
We hope to share more on an additional panelist in the coming days.
The forums will run via Zoom, a popular video conferencing app that allows viewers to ask questions of the panelists. Many of you working from home likely have gotten very familiar with their software in recent weeks.
Here's how it will work: Subscribers will get an email from BusinessDen to register for the talk. Once registered, you'll get an email on the day of the event with instructions on how to log into the conversation. Once online, you and your fellow viewers will see and hear from the panelists and moderator, with an option to submit written questions.
We hope you'll take part in these lively discussions, as open communication and flow of information is more important than ever. The goal here is to educate, inform and lift everyone's spirits with a little facetime.
We hope you'll join us this Thursday, and stay tuned for more information on upcoming BusinessDen Assembly panels.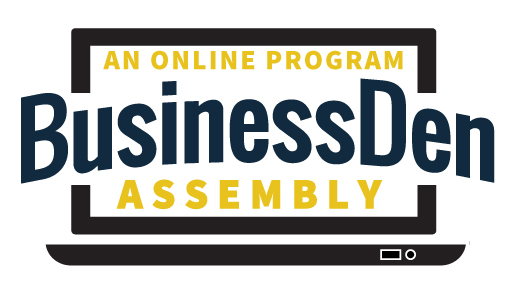 40731