Social distancing temporarily has forced party clothes out of style.
That was a problem for Boulder-based apparel company Shinesty, maker of denim swimsuits, loud holiday-themed clothing and ski suits in a variety of boisterous designs.
"Everything we created beforehand really stopped working," said Jens Nicolaysen, who co-founded the company in 2014. "People stopped resonating with party outfits."
After noticing a 50% to 60% sales decline in their mainstay items, and a huge hit to St. Patrick's Day and Derby-themed products, Nicolaysen said the company had to think differently.
Enter the company's "Quarantine Collection," which launched on March 16 featuring soft and comfortable clothing to wear while working at home.
The collection includes "pajameralls," an assortment of robes and flamboyant "ball hammock briefs" for men, which Nicolaysen said are his personal favorite.
"This new collection speaks to everybody's daily reality," Nicolaysen said. "We are working from home. We are social distancing."
Nicolaysen founded Shinesty alongside CEO Chris White and Michelle Frey-Tarbox, director of operations. So far, he said, every major product line in the collection has grown week to week, in part because the company has learned how to market its new "subdued" clothing to Shinesty's usual party customers.
Nicolaysen said the company has been able to retain its staff of 50 employees, as well as continue operating its distribution center just north of Denver city limits.
"I think if our team has one goal during this situation it's just to help people get through this really trying time," he said. "We hope you guys get as much of a kick out of it as we have making it."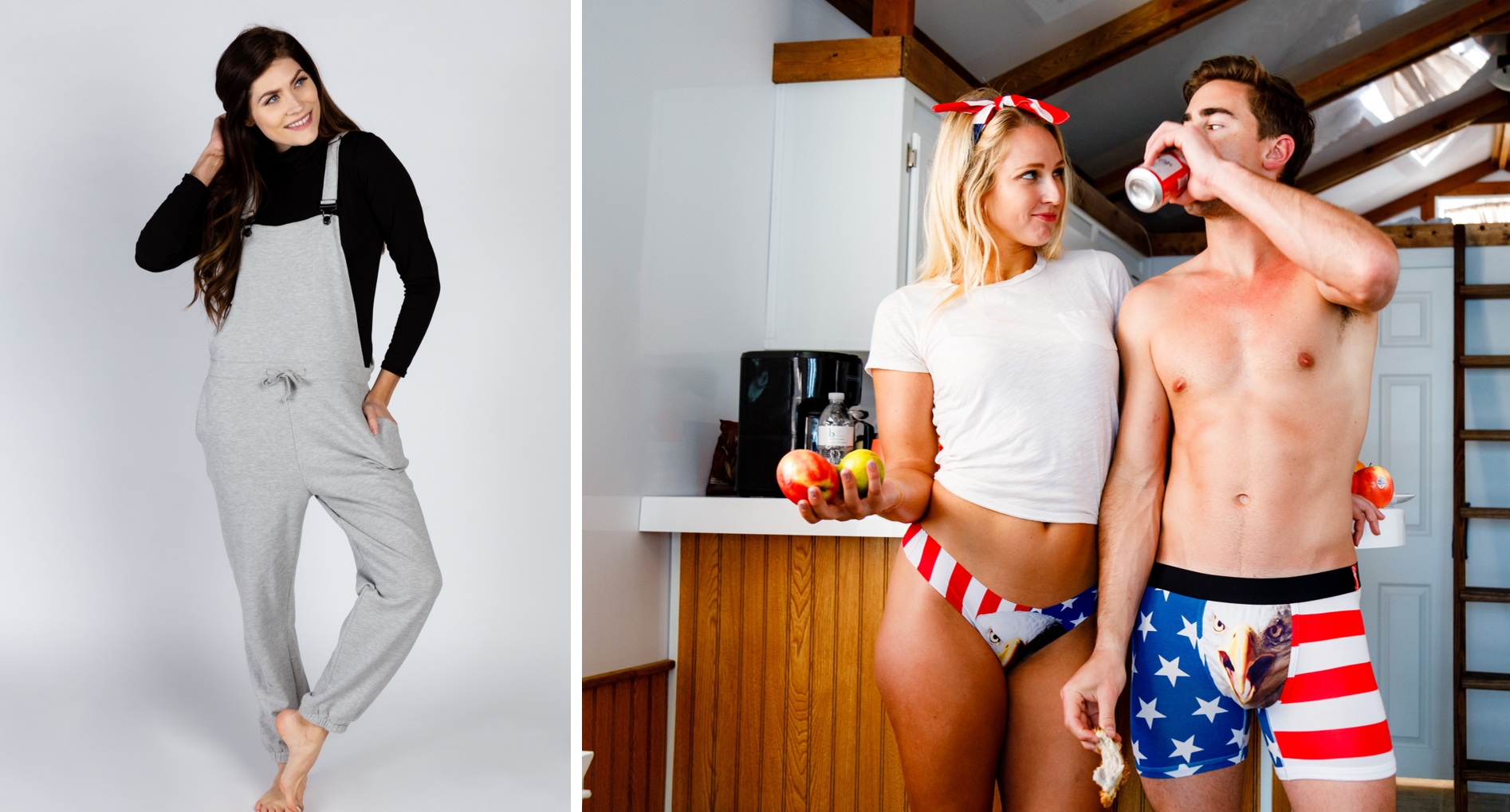 40667