Arvada native Jon Cerf isn't letting a pandemic stop plans to expand his personal training gym brand.
The founder of Core Progression on Monday purchased the 5,800-square-foot, single-story retail building at 2561-2565 S. Broadway in Denver.
Cerf said he paid $1.57 million. He has a franchisee lined up to open a Core Progression studio in the building and plans to rent the remaining space to Restore Hyper Wellness + Cryotherapy, a national chain.
"In the midst of all this doom and gloom, I'm happy to be working on something that's positive," Cerf said. "Now more than ever, people have an emphasis on staying as healthy as they can, so we're really excited to get this project up and running and serve this side of town."
The building was sold by Greenwood Village-based Craft Development, which purchased it last May for $1 million, according to public records. It then gutted and remodeled the storefront.
Rachel Colorosa and Sheri Meranda of KW Commercial represented the buyer. John Torp and Dominic DiOrio of Stream Realty represented the seller.
Cerf founded Core Progression in 2008. The company has five locations in Arvada, Northglenn, RiNo, Boulder and Lakewood. Cerf owns the Arvada and Northglenn locations; the others are franchises. Additional locations are slated to open in Colorado Springs and Longmont, as well as out of state, later this year, he said.
Core Progression members get access to personal and group fitness training, massage therapy, chiropractic services and physical therapy. Cerf said members typically spend $350 per month. While Core Progression locations around the state are currently closed due to the statewide stay-at-home order, the company is offering livestream fitness classes to its clients.
The South Broadway location, similar to other Core Progression locations, will have between five and seven personal trainers. Each Core Progression location is capped at 200 members.
Cerf plans to begin renovating the space once permits are approved, with hopes to open in the fall.
"Obviously, right now this is a unique landscape and challenging for every business," Cerf said. " … Because this project really won't be completed until the fall, I have a feeling all of this craziness will be behind us. I think everybody will be excited to get back out and start frequenting small businesses again."
As for Cerf's tenant, Restore Hyper Wellness + Cryotherapy has one other Colorado location, in Highlands Ranch. The company specializes in what it calls medical recovery services, including cryotherapy, IV drip therapy and Hyperbaric oxygen therapy.
Restore franchise owner Tony Omran said he's paying in the mid-$20 range per square foot annually for the approximately 1,800 square feet he's leasing.
"(Cerf) saw an opportunity to partner up because our businesses have a really good synergy," Omran said. " … It was just sort of lucky how things worked out. Both of our businesses will benefit our clienteles. Someone can come to this building and take care of their entire body, both physically and nutritionally."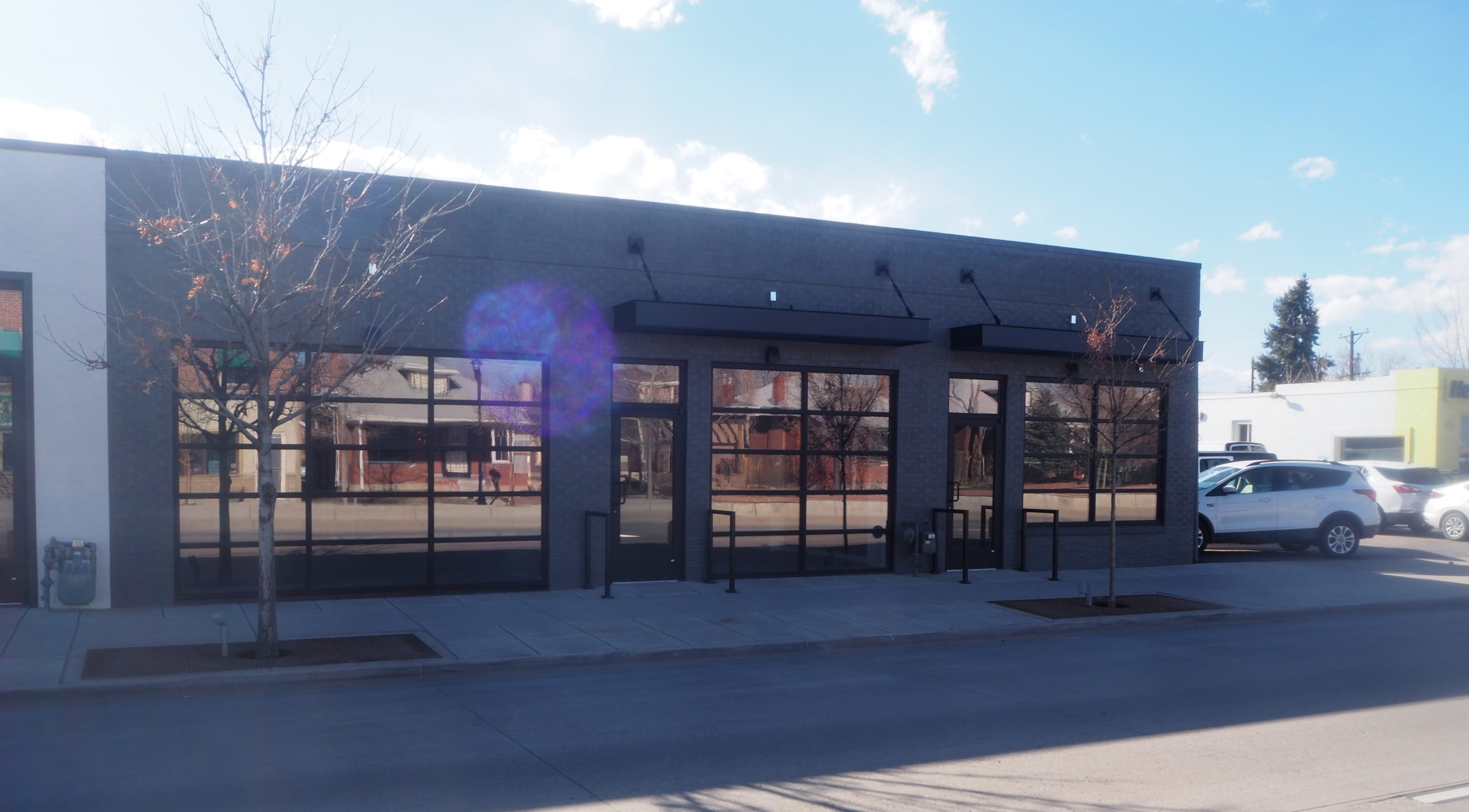 40642