Flytedesk, a startup that helps businesses advertise at college campuses and in college newspapers nationwide, cut staff on Friday.
Four of the company's approximately 20 employees were let go, according to a source. Alex Kronman, founder and CEO of the Boulder-based company, told BusinessDen a "small number of people were impacted," but declined to give specifics.
Kronman attributed the move to the coronavirus fallout, noting a growing number of college campuses have closed or switched to online classes. He said Flytedesk, which works with 2,300 college campuses, had to plan for the future.
"Coronavirus obviously had a big impact on anyone and anything on college campuses," he said. "Our business is college campuses. And we're fine; we took measures that we had to take and it was pretty limited. And what we're doing now is making sure that we're supporting our advertisers and the college media organizations who are literally, on some campuses and even in some areas, the only source of information about what's going on locally."
Those let go were offered severance packages and healthcare, Kronman said.
Flytedesk launched in 2015 after finishing a program at Boulder-based TechStars. The company has raised nearly $5.4 million, including $3.1 million in 2017, according to SEC filings.
Denver-based travel company Inspirato also laid off 20 percent of its workforce, about 130 people, last week. A company spokesman attributed that to "the crisis caused by coronavirus."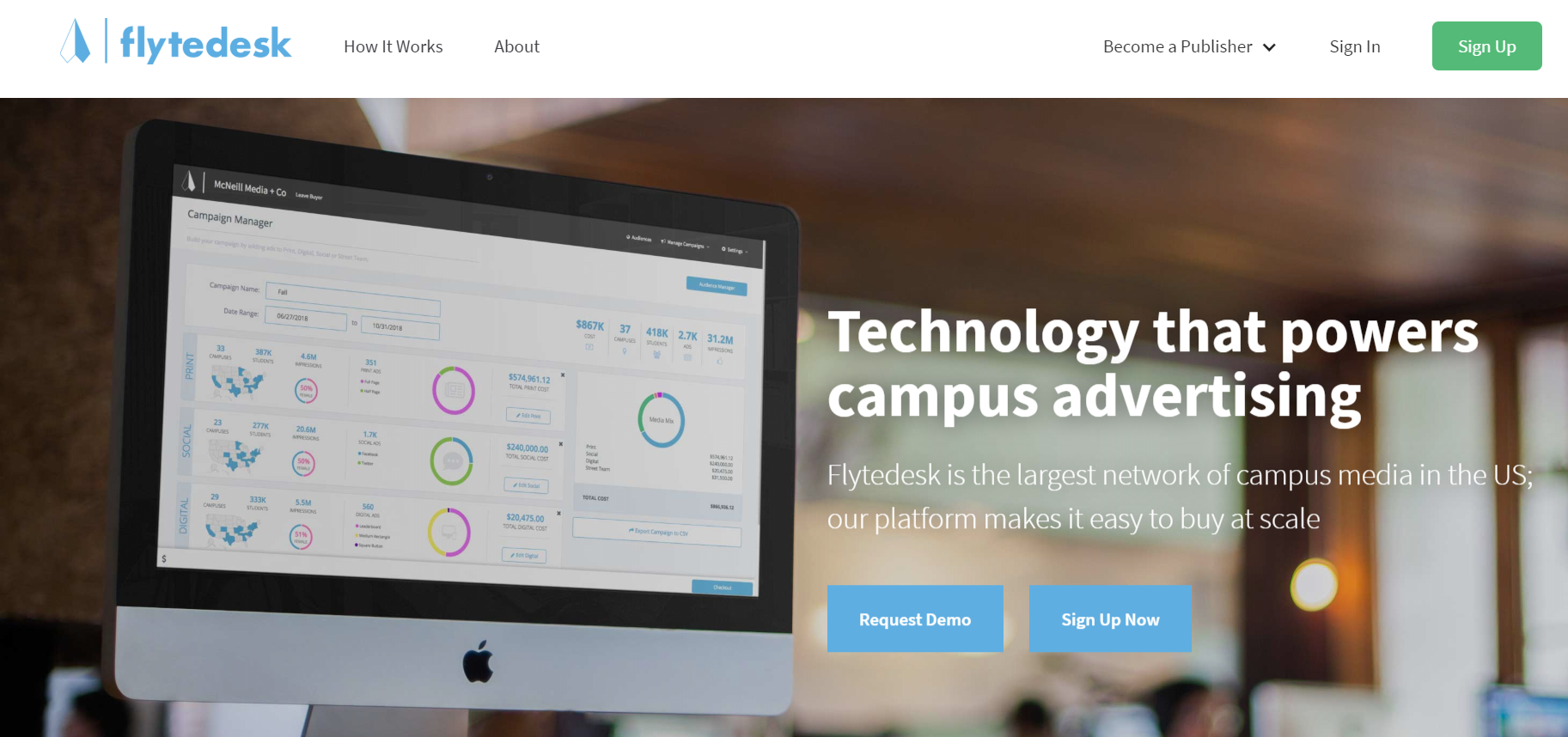 40488