Self-proclaimed blade and knife enthusiast Sean Heumann and wife Jacqueline are taking a stab at a new business together.
The duo founded Blackhawk-based Bone Daddy Blade Werx in 2018 and recently launched a Kickstarter campaign to manufacture their first product, called Axxis, which is a lightweight knife and axe blade.
"I feel like there's large blind spots within the industry. Designers have been designing large knives and axes for so long, they kind of got caught up," Sean said. "The designs haven't really been developed. … Everybody is essentially creating the same tool over and over again."
Axxis is a 5.3-inch blade designed by Sean that weighs under 15 ounces. The blade can be used as a knife, or attached to a tree limb and used as an axe.
Axxis will retail for $169, Jacqueline said.
"(Axes and knives) are kind of indispensable for any survivalist in the woods," Sean said. " … As a minimalist backpacker, you want minimum gear with max functionality."
Bone Daddy products are designed to reduce weight and increase functionality.
Funds raised from the Kickstarter campaign will be used to produce 1,000 units, Jacqueline said. Bone Daddy already has worked with a manufacturer to produce 12 prototypes.
The campaign, which ends March 26, has raised nearly $51,300 of its $55,000 goal.
Prior to Bone Daddy, Sean was a realtor and Jacqueline worked in marketing for a dental health management company. The two now work at Bone Daddy full time and have invested roughly $35,000 in the company. They plan to invest an additional $5,000 to $10,000, Sean said.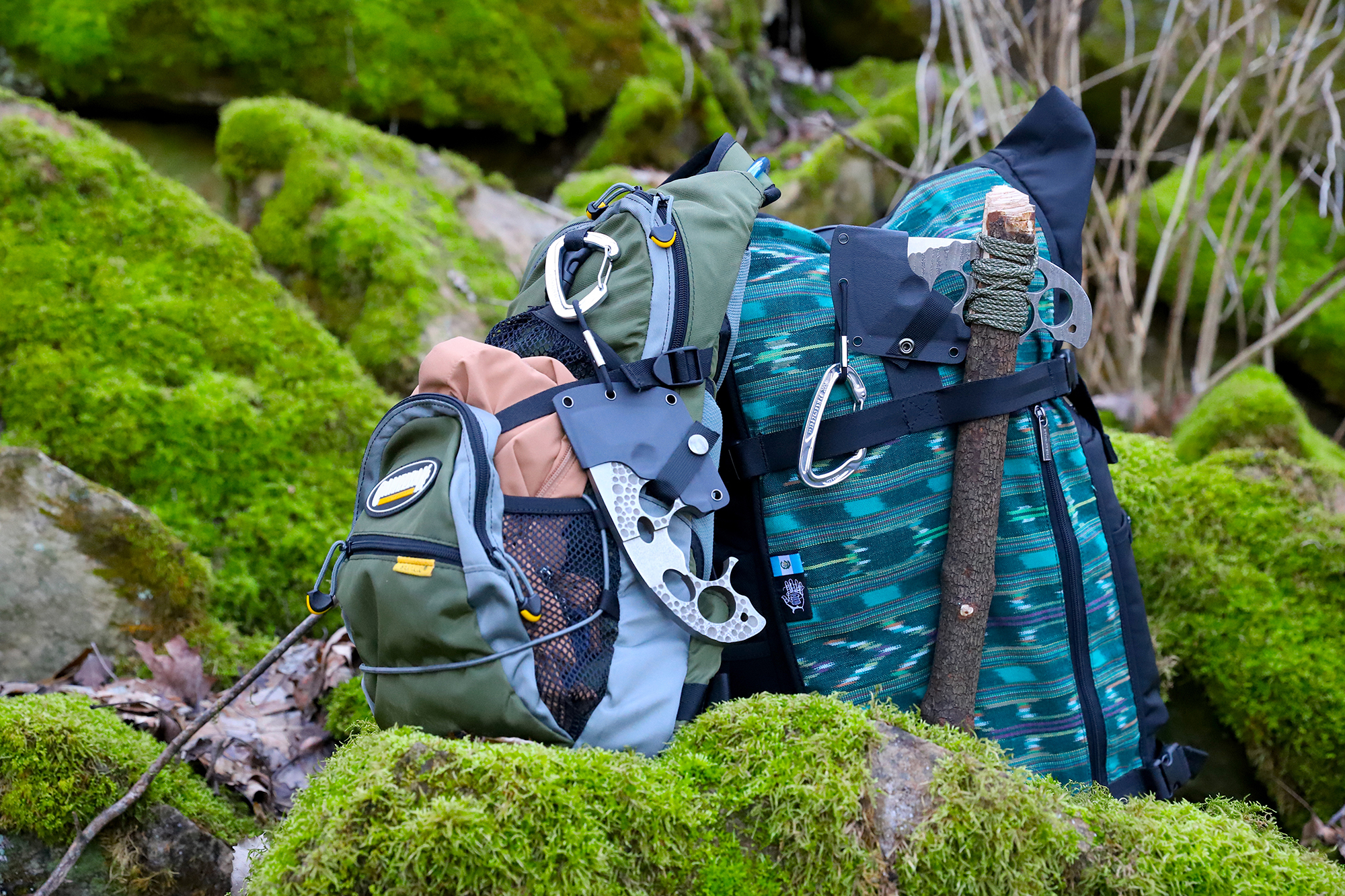 40327