Paige Briscoe has put down roots in RiNo.
The owner of ReRoot, which sells a variety of plants, soil, terrariums, stands and pottery, relocated last week from a shared building four blocks away.
"I love RiNo," Briscoe said. "It's very up and coming, but there's still a lot of that history … and that really means a lot to us. There's diversity."
ReRoot's first location at Modern Nomad, 2936 Larimer St., sat at 425 square feet. Modern Nomad is a shared warehouse for designers to showcase and sell their work.
"We were kind of tucked in the back corner and there was no light," Briscoe said. "So we kind of had to make do with what we had. … We needed to expand because we needed light."
ReRoot now is located at 1218 34th St. in a converted home built in 1956. Because her 725-square-foot space has more light, Briscoe can sell cacti and succulents. The space also has different rooms, a big draw. ReRoot has a tropical room, a cactus room and a working room for events.
Briscoe founded ReRoot in 2018 following one of her art installations at Modern Nomad. The installation showcased tables and chairs covered in moss to evoke being "immersed in nature."
"At the time, I didn't even think that retail was going to be a thing," Briscoe said, noting that a space was available to rent. "But then I was like, 'When the universe offers you something, you kind of have to take it."
Briscoe said she took a leap of faith opening the shop.
"Retail is the closest way to actually connect people to nature," she said. "We bring nature into our homes, and we begin to develop a relationship. … The deeper that we connect with nature in our houseplants, the deeper that we can connect with ourselves and the more that we can learn to respect (Mother Nature)."
The company is funded by Briscoe, family and friends.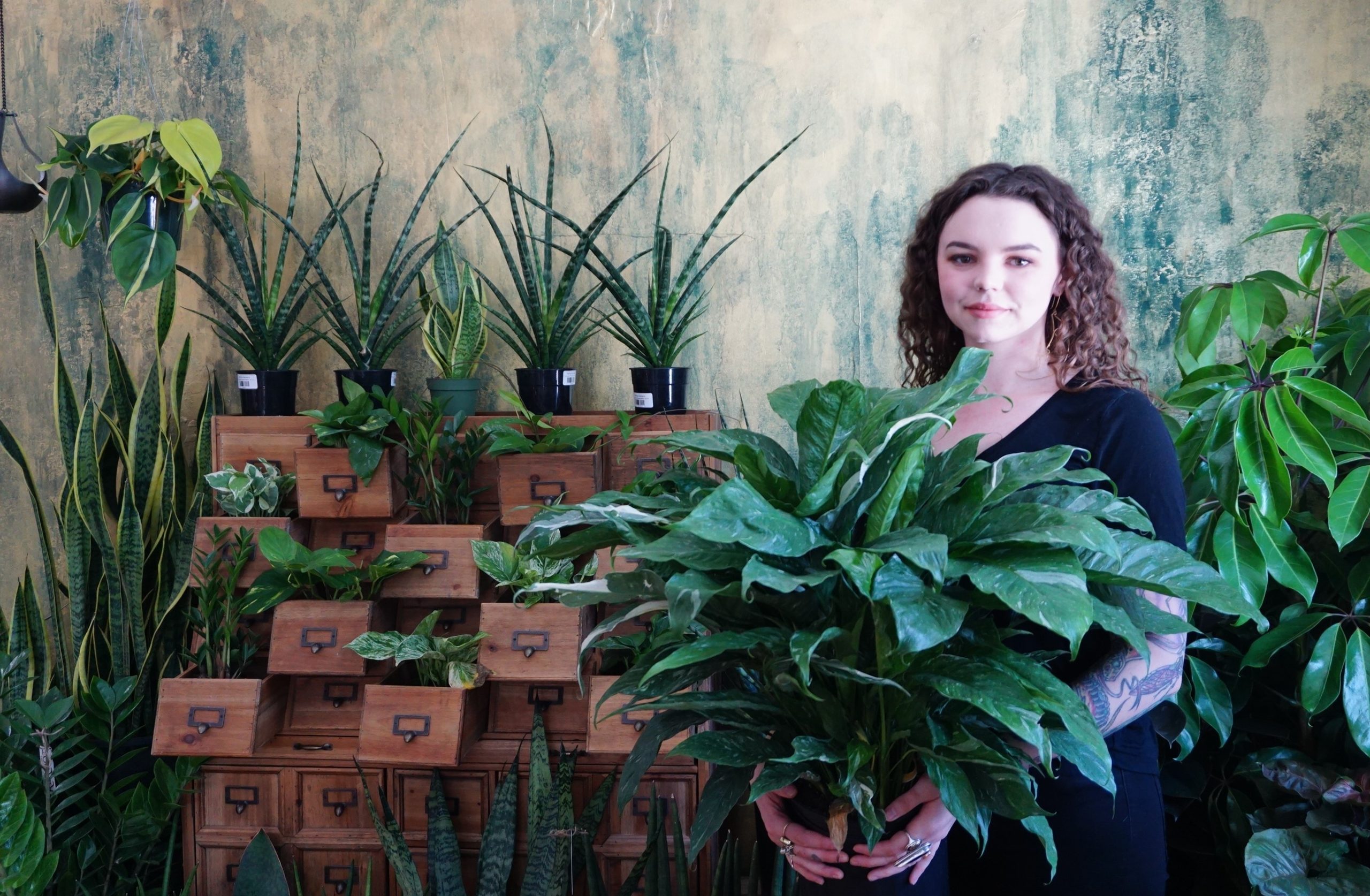 40177