A startup helping dispensaries go green has raised some green of its own.
Denver-based Sana Packaging raised nearly $150,000 last month from five investors, according to an SEC filing. The startup, which operates from co-founder Ron Basak-Smith's home in the Highlands, sells sustainable cannabis packaging to dispensaries and other businesses in the industry.
Prior to this latest round, the company had raised $715,000 since launching in 2016, according to co-founder and Chief Strategy Officer James Eichner.
Eichner and Basak-Smith started Sana Packaging during graduate school at the University of Colorado in Boulder. The business started as a class project in fall 2016 and the duo began working on the company full time in May 2017.
"We came at it as frustrated cannabis consumers," Eichner said. "With the new legal market, we began to see so much packaging waste and were dumbfounded others weren't working on solutions."
The company sold its first products to 20 customers in July 2018, and expanded sales to a wider audience the following February.
Sana Packaging offers six products, including child-resistant containers and tubes for pre-rolls and vaporizer pens or cartridges. Products are made from reclaimed ocean plastic and plant-based hemp plastics such as polylactic acid — commonly used in bioplastics — and hemp hurd, a spongy material that comes from the core of a hemp plant.
The recent funding round will be used for marketing and to develop more products. Bringing a new product to market costs between $40,000 and $200,000, according to Eichner. The price depends on the amount of research and development needed, tooling costs and certifications.
Eichner said a portion of the funds also will be used to hire additional staff. The company has three full-time employees and works with third-party manufacturers to create products. The business also partners with California-based Oceanworks to source the reclaimed ocean plastic used in several Sana Packaging products.
Sana Packaging works with nearly 200 legal cannabis businesses in the U.S. Customers include Garden City- and Fort Collins-based Smokey's 420 House and California-based Sonoma Pacific Distribution.
Eichner said he expects the company to break even by March.
"For the last three quarters of 2019, we saw an average of 35 percent revenue growth each quarter," he said. "We believe 35 percent quarterly growth is very realistic."
In December, the company had $96,200 in revenue, and in January that figure was $140,000. Eichner said he expects to surpass $200,000 in monthly revenue later this year.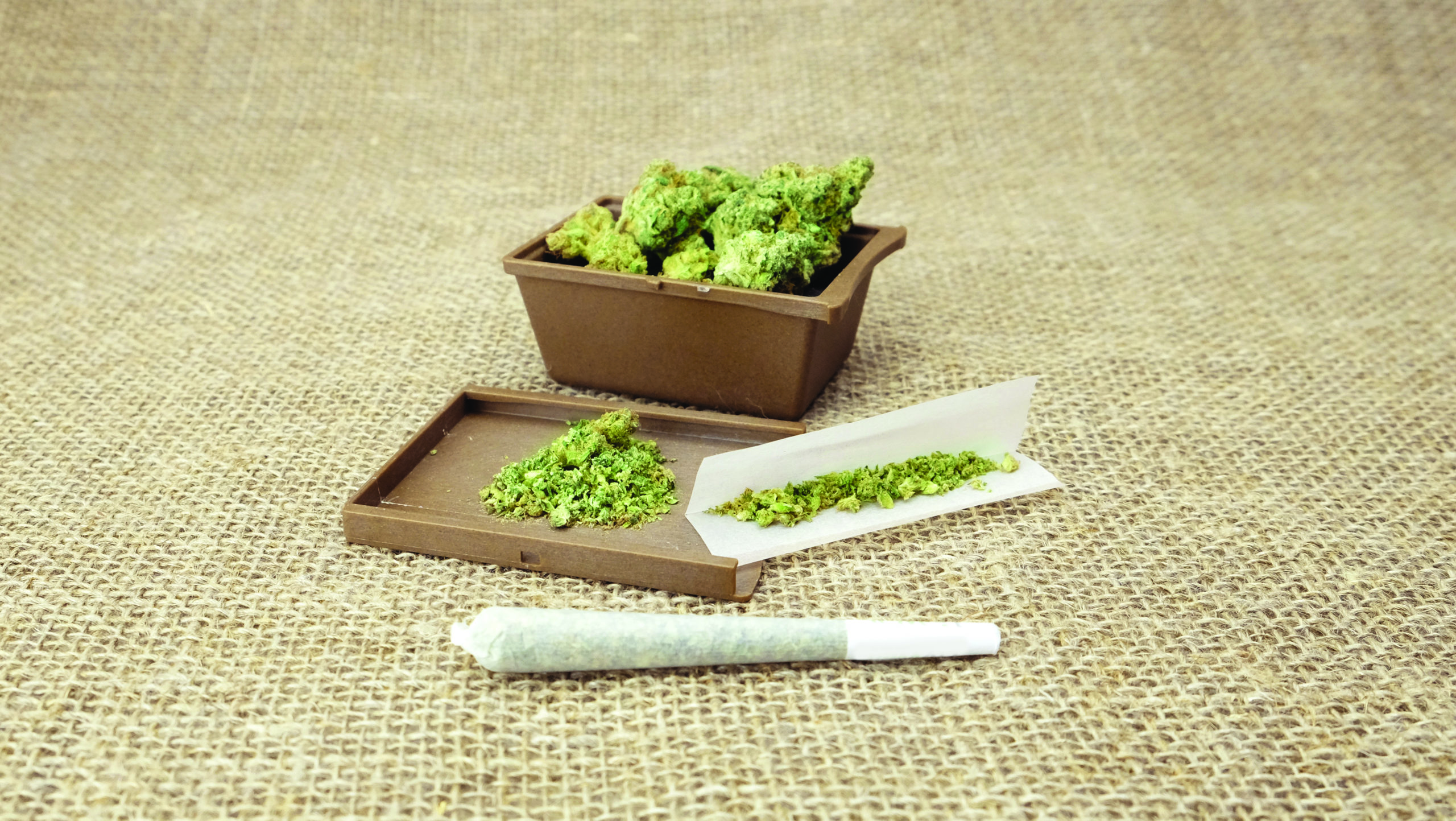 39951