Get ready to hear "Alexa, open Handoff and order a bottle of red wine" with a New York accent.
Handoff, a Denver-based startup that lets users order beer, wine and liquor through a mobile app, or by asking Alexa or Google Home, is set to expand outside Colorado, less than a year after launching.
Co-founder Tommy Riley said the company, which launched in Denver in April and Boulder in October, expects to expand to New York City by the end of March. Additional cities are expected to come online later this year.
Riley founded Handoff with brothers Miles and Caden MacKenzie after they found themselves running out of drinks when hosting friends.
"The light bulb kind of went off for us," Riley said. "Alcohol is an incredibly simple thing. Why can't we just ask Alexa for alcohol?"
Drinks ordered are delivered by a local liquor store that partners with Handoff. When the product is delivered, which happens in 60 minutes or less, customers must show an ID indicating they are at least 21 years old. The platform also can offer recommendations. Riley said the most common ask is for a bottle of red wine under $20.
Handoff launched in Denver after partnering with Bonnie Brae Liquor. The company now is working with three retailers between Denver and Boulder, and has partnered with seven in New York ahead of its launch there.
Handoff has 11 liquor stores on its wait list in Colorado, Riley said.
"Businesses are wait listed as a choice by us for the time being," he said. "Nailing our growth recipe and getting to know our target customer with a small number of stores has been priority No. 1. We are now in a position to grow supply and have a formula to effectively reach users at scale in other cities."
Colorado liquor stores pay Handoff $5 per order, but Riley said the fee paid will vary by state. In New York, for example, Handoff will take 6 percent to 11 percent of the order.
In addition to the Big Apple, the alcohol delivery platform wants to continue growing business in Colorado, including Fort Collins, Colorado Springs and other Front Range cities.
Handoff also plans to expand to Austin and Houston in Texas, Los Angeles and San Francisco later this year, Riley said.
Handoff also is updating its mobile app this year to include catered recommendations based on a customer's previous orders and to allow users to see what brands friends are ordering.
"The mobile app will continue to see changes," Riley said. "We really want to bring social interaction to the liquor space."
Handoff raised $75,000 from two angel investors last fall. Another funding round began on Jan. 1 with a goal of $500,000. Riley didn't say how much the company has raised thus far.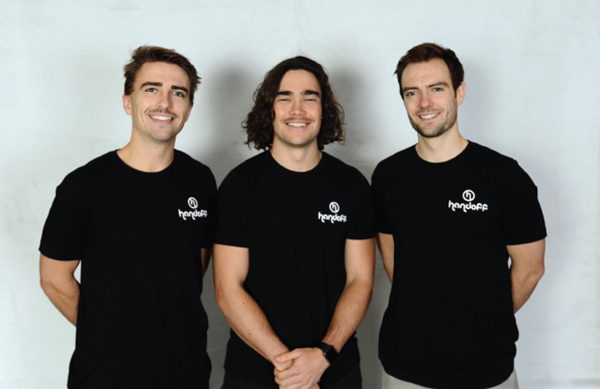 39651