Lucky's Market has bailed on its first location in Denver.
The Boulder County-based grocery store chain no longer plans to open at a retail complex under construction at the southwest corner of 1st Avenue and Quebec Street in the Lowry neighborhood, according to a spokesman for Denver-based developer Confluent Development.
The complex is known as The Boulevard at Lowry, and is part of the larger Boulevard One development.
"We are actively pursuing another grocer," said Andy Boian, of PR firm Dovetail Solutions. "The project itself is moving along fantastically well … This won't have an impact on Boulevard One."
Lucky's announced in September 2017 it planned to open later this year as the development's anchor tenant, occupying 25,000 square feet.
The site of the planned store is owned by Lucky's, according to public records. The grocery store building is one of five retail buildings planned for the complex. As of Friday, construction on at least two of the buildings — but not the grocery store building — was underway.
Boian said Lucky's pulled out of the project within the last 90 days.
Lucky's Market didn't respond to requests for comment Friday.
The company opened its first location in 2003 in Boulder. It now has 35 locations in 11 states, including locally in Longmont, Fort Collins and Wheat Ridge, according to its website.
Grocery store giant Kroger invested in Lucky's in 2016 but announced in December that it planned to sell its stake in the company.
Boulevard One is expected to be completed in spring 2021, and is being co-developed and co-owned by Confluent and Centennial-based Kelmore Development Corp., Boian said. In addition to the retail space at The Boulevard at Lowry, the project incorporates a host of residences.
The only other tenant announced for The Boulevard at Lowry is Denver-based Logan House Coffee.
Correction: The company is based in Boulder County, not within Boulder itself.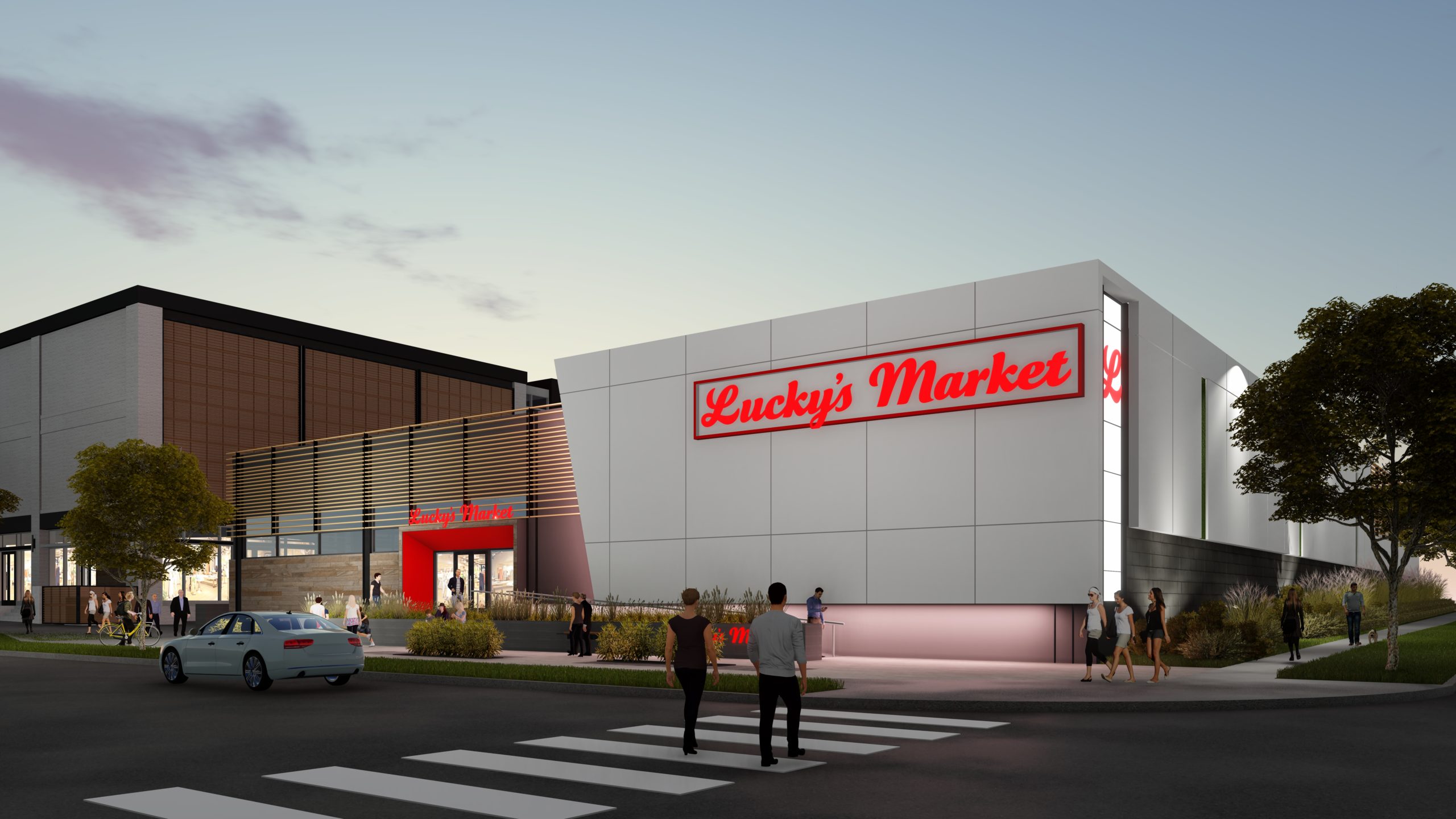 39621