The exact date of the first tee time at City Park Golf Course is still up in the air — but the course's new clubhouse will host guests soon.
Denver Parks and Recreation spokeswoman Cyndi Karvaski said employees will begin moving in later this month, along with The First Tee of Denver, a nonprofit golf organization for youth. The clubhouse is expected to open for private events beginning in late February or early March.
The city-owned course closed in November 2017 for $45 million worth of improvements, spurred by the need for water-detention areas to help protect nearby neighborhoods from flooding. The improvements include a new layout for the 18-hole, par-71 course, a full driving range and the new clubhouse.
Parks and Rec originally envisioned reopening the course in fall 2019. But that was pushed back, in part because of low temperatures and high precipitation in early 2019.
An opening date for the course now won't be set until later this year.
"We are going to assess the turf in the spring after we get through the winter. And it's all weather-dependent," Karvaski said. " … We'll know more in the spring about where the turf stands, but again, we don't have a date."
An aerial photo snapped by Denver's Guerilla Capturing for BusinessDen shows the course as of the end of December.
The new clubhouse features a west-facing patio and floor-to-ceiling windows with views of the mountains and Denver skyline.
Broomfield-based iConGolf Studio redesigned the course in collaboration with Hale Irwin Golf Design. Johnson Nathan Strohe designed the new clubhouse. Saunders Construction is the general contractor.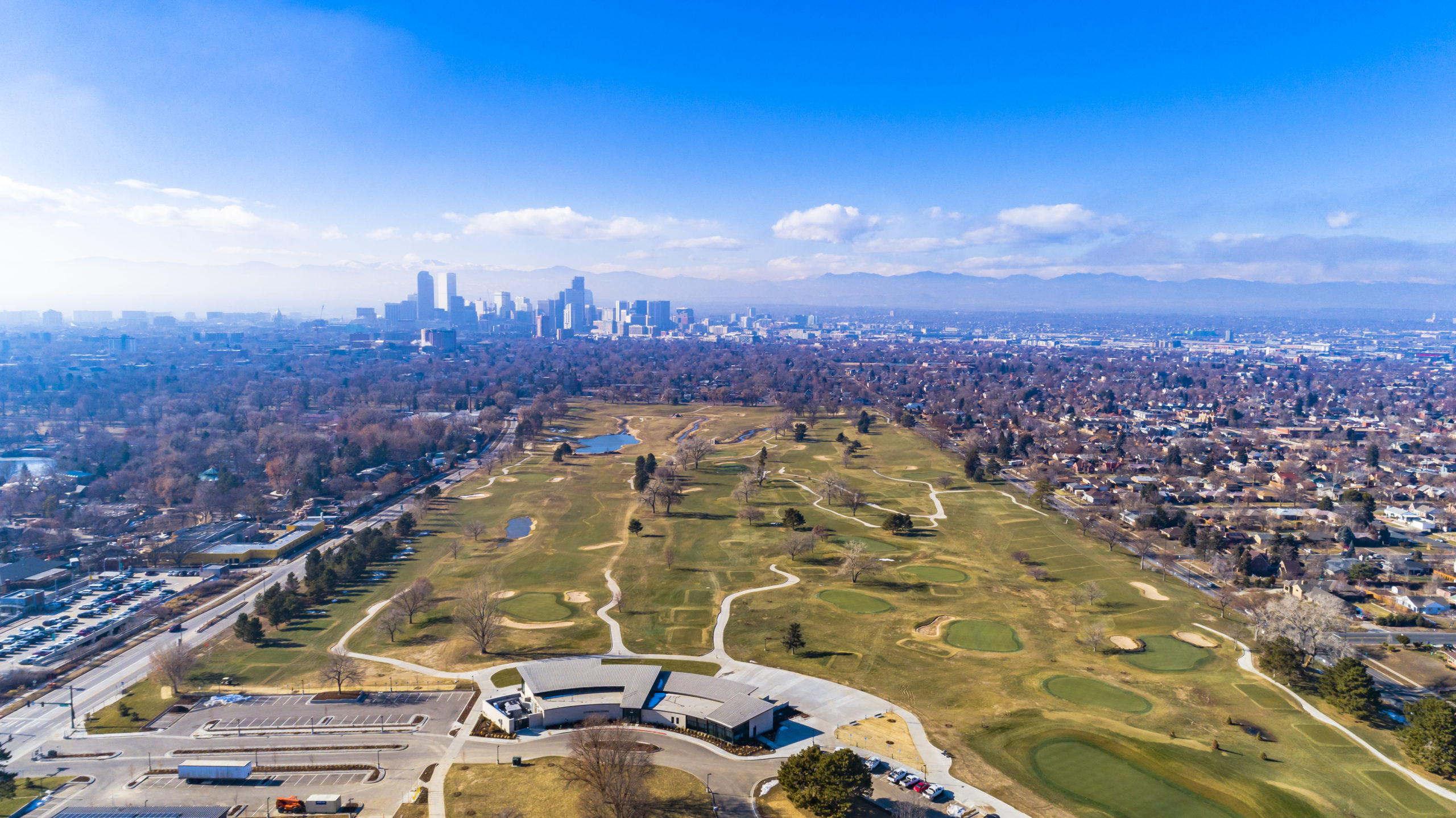 39597