If cookie-cutter homes are not for you, consider living in a warehouse district.
In Northeast Park Hill, a warehouse that has hit the market for $2.7 million includes an attached residential loft.
"I haven't seen anything like this before," said listing agent Sam Barnes with Sam Barnes Realty. "It's a unique opportunity with a ton of potential. It has the potential to be a good income space for somebody."
The 22,675-square-foot building at 6280 E. 39th Ave. has three bedrooms, 5 1/2 bathrooms and a fitness room in addition to office and warehouse space.
Sellers Rick and Pamela Stanley purchased the building in 1995 for their business, Stanley Fasteners & Shop Supply. The company, founded in 1975, sells a variety of items ranging from aerosol sprays and fans to files, ice melt and bungee cords.
Rick said the couple grew tired of their commute from Greenwood Village, and built the attached residential loft in 2001. They've lived there ever since.
Rick said he is also trying to sell the business.
"I'm 65 and ready to retire," he said. "I want to move to Costa Rica. … It's just time to make the final decision and go."
The property was listed on Jan. 1. Barnes is marketing the building as both a residential and commercial property.
"The main value of the property is the warehouse and potential to have a business out of there," Barnes said.
Address: 6280 E. 39th Ave. in Northeast Park Hill
List price: $2.7 million
Stats: The 22,675-square-foot building has three bedrooms, 5 1/2 bathrooms, a fitness room and a warehouse with multiple offices. Built in 1971, it sits on 1.07 acres.
The finer things: The residential loft, added in 2001, has a living space, one bedroom, one bathroom and a kitchen. The second bedroom was converted to a large master closet two years ago. Hardwood floors also were added two years ago and the kitchen was updated four years ago, according to Barnes. And there's a deck with a hot tub.
"The loft is absolutely stunning," Rick said. "It's almost kind of done in a timeless manner. We got to do the architecture with the architect. … It's really a spacious, really wonderful place to live in."
The approximately 20,000-square-foot warehouse has four offices, two bedrooms, a fitness space and two bays for shipping and deliveries.
Seller: Rocky Mountain Real Estate Holdings LLC
The LLC is registered to Rick Stanley, who bought the building in 1995 for $290,000, according to public records. Stanley is the owner, CEO and president of Stanley Fasteners & Shop Supply.
Listing agent: Sam Barnes with Sam Barnes Realty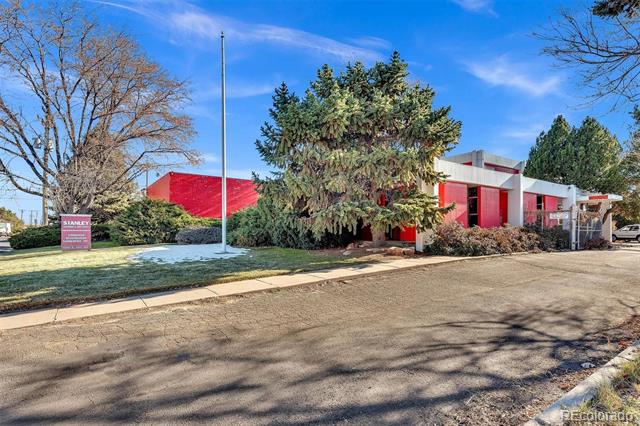 39508