Spend any time on the first chair or gondola after a fresh snow and you're likely to hear one name come up over and over: Joel Gratz.
And if the snowfall didn't live up to the Pennsylvania native's meteorological predictions posted to his website, OpenSnow, rest assured he'll hear the gripes.
Gratz, a Boulder resident, co-founded OpenSnow in 2011 as a snow forecast and ski report website and app. And increasingly, his name is cheered or cursed, depending on the accuracy of his resort-specific snow predictions.
BusinessDen's Cassidy Ritter chatted with Gratz about the occupational hazards of predicting fresh powder for a living. The business he's built now has six full-time employees and 10 contract forecasters working on the business over the winter. The company has 3 million unique users per year and about 100 advertisers, according to Gratz. The business model: Sell ads to ski mountains and charge $19 a year for access to advanced forecasts.
Below is an edited transcript.
BD: How did you know this would be a business people would pay for?
Joel Gratz: What we quickly realized is that there were other people outside of my friend group that were rabid snow chasers or just interested in snow. What I saw while I was doing it as a hobby is that there were a few other conditioned forecast businesses for outdoor sports. There were one or two other services for snow that I didn't think we're doing a phenomenal job for snow forecasting, but they were there … And there was also a business called Surfline that did the same thing; they forecasted waves for surfers. Those businesses were making money via advertising revenue and also selling a subscription for certain features. I just saw these analog businesses and said, 'Well they are doing kind of the same thing I'm doing and have two nice revenue streams, and shoot, we should try to do the same thing.'
BusinessDen: Why did you see a need for snow forecasting?
JG: Well, funny story. I went to business school as part of my graduate school program at (the University of Colorado) but this was not a big business-plan business. This was a scratch-your-own-itch business and solve the problem.
I went to school for meteorology at Penn State. I've loved weather and I've loved skiing since I was in elementary school. And when I moved to Colorado, I quickly began loving powder. We didn't have much of it in Pennsylvania, but I found it and I quickly loved it, but there were a lot of surprises of where the powder would fall. … I understood that mountain snow forecasting as a meteorologist is difficult, so I wasn't necessarily faulting any existing forecaster, but it just frustrated me that the mountains were providing some tricks to the forecast that it didn't look like we were figuring out very well. So I set off on a personal rampage to collect as much data and read as many forecasts as I could, ski as much as I could and try to figure out the tricks for the forecasting. After I did that for a few years, my friends were texting me individually about where they should go skiing. I got a little tired of replying to them individually about where they should go ski. And so I threw together an email list of the forecast and my picks for best snow in 2007. And that was the genesis for all of it.
BD: How is OpenSnow funded?
JG: We are completely customer-funded. I used a little bit of savings at the beginning to just pay myself and make sure I can live and pay Andrew (Murry, co-founder and meteorologist), who was and still is our premier web developer. We did not take any debt. We didn't take a loan. We didn't raise any money for equity. Our two primary revenue streams are advertising, which is about two-thirds, and subscription, which is about one-third.
BD: What were the big powder dumps in the past that you've missed or were surprised by?
JG: In 2004 I missed a one-foot day where a local that lived in Vail for 30 years told me it'd be a powder day. I looked at the models and the models said it would not be a powder day. I left and of course it was a powder day. That really pissed me off. Then the next year in November of 2005, Steamboat had 48 inches in 48 hours and nowhere near that amount of snow was predicted. And, again, I was insulting the forecasters but I was just so amazed that the forecasts were for a relatively small amount of snow and Steamboat got 4 feet. That just kind of triggered me to say, 'OK, I wasn't there. So I'm mad. And what could we have seen in the weather data to give us a clue that maybe this would happen?'
The No. 1 way to feel the weight of an incorrect forecast is to tell your friends to go ski somewhere, go with them, it doesn't snow nearly as much as you expect, and then your friends make fun of you for the entire weekend. That is a really good motivator to try to figure (snow forecasting) out. I don't ever want us to miss a storm.
BD: Besides your friends, do other people give you a hard time when your predictions are wrong?
JG: 100 percent. I get hate mail. You probably hear the same thing from any Denver-area meteorologist that's publicly facing. … I would say most people are very nice and their hate mail is more out of frustration. … I feel the exact same way. This is not a day job for me. This is my obsession. So when a forecast is wrong, one, I'm mad because I don't want to be wrong but I'm usually out there trying to ski the snow, too. So if a forecast was wrong, I probably got skunked as well.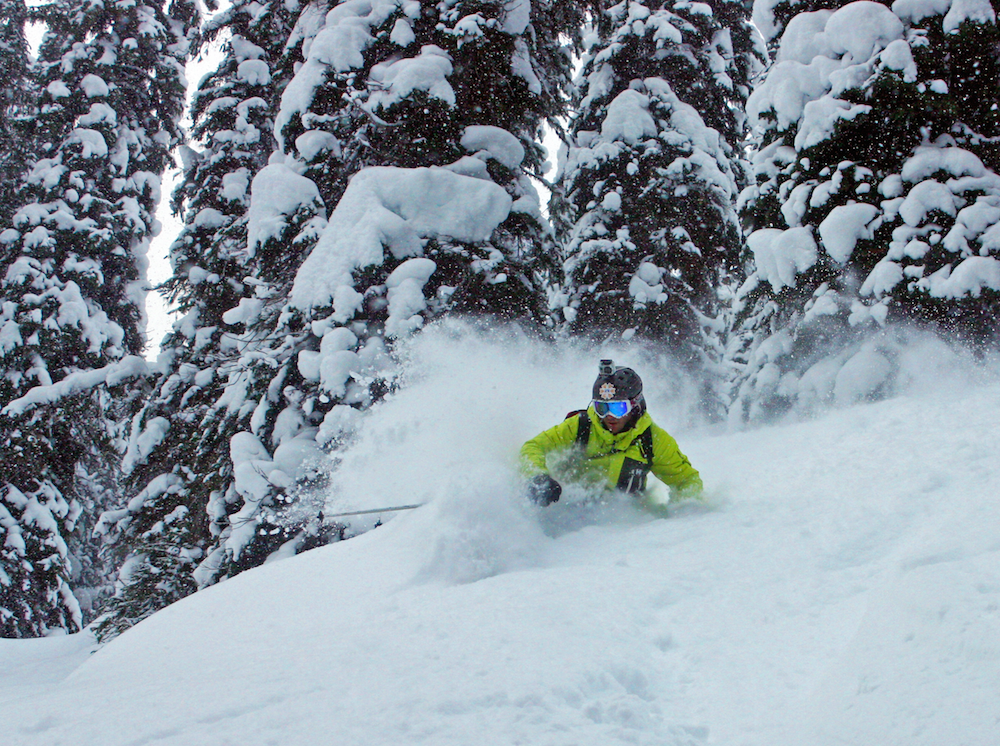 39349