Get ready for more Korean fried chicken.
Henry Lee, the franchisee who opened the first Bonchon locally in Stapleton in 2018, told BusinessDen he signed a lease this week for a second location in Aurora.
Lee hopes to open in about 2,400 square feet in the Cornerstar Shopping Center, at the southwest corner of Parker and Arapahoe roads, in March or April.
Bonchon was founded in South Korea in 2002 and established in the United States in 2006. The chain now has more than 100 locations in the lower 48.
"There's a cult following," Lee said. "It's predominantly an East Coast thing, and there's locations in California. But there's not much in the middle of the United States."
While the restaurant serves a variety of Asian fusion dishes, such as bulgogi tacos and kimchi bacon house-fried race, the fried chicken wings are the star. Bonchon said its "proprietary double-frying method ensures our fried chicken is the crispiest in the industry."
"It's very different from the American fried chicken … It's really hard to explain to people," Lee said.
Lee said he formerly worked in finance for Microsoft and PricewaterhouseCoopers. After first sampling Bonchon in Los Angeles, he moved to Colorado specifically to establish the chain locally.
Lee said he's targeting six locations along the Front Range, and is eyeing Westminster and Colorado Springs. He said he also has committed to the Glendale 180 development, which has yet to break ground.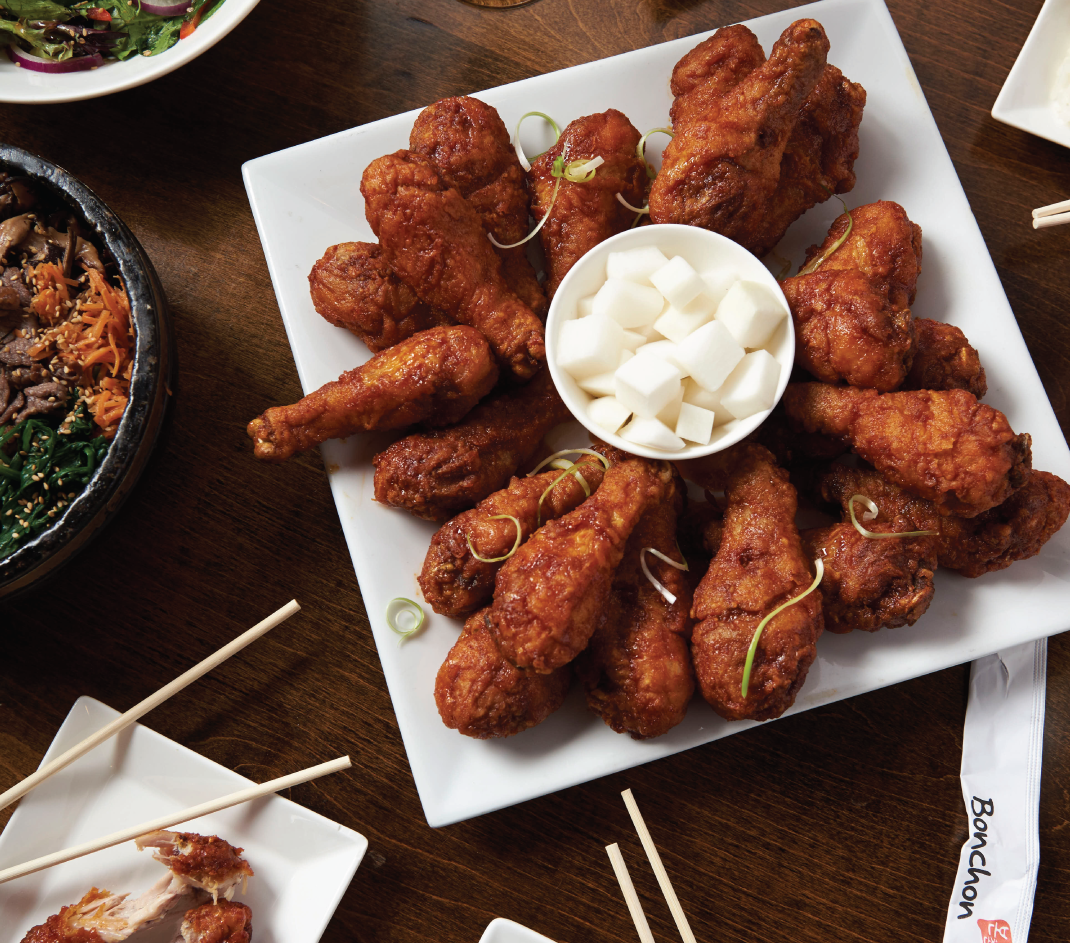 39255