Tesla isn't the only company putting electric vehicles on the road.
Loveland-based Lightning Systems, which converts existing medium and heavy-duty vehicles — think delivery trucks and buses — to run on electricity has raised $41 million in six months, according to the company.
"We're growing and we're really happy to have this funding to accelerate," Nick Bettis, director of business development, told BusinessDen.
The company, founded in 2008, takes existing Class 3 through Class 7 vehicles and removes the internal combustion system, engine, fuel tank, transmission and exhaust system, then replaces them with an electric drive system, Bettis said. The company converts delivery trucks, passenger vans, shuttle buses and transit buses, including a bus for the city of Boulder that was completed in November.
The $41 million will help the company grow from 50 employees to 80 by the end of 2020, according to Bettis.
The money also will be used to increase Lightning Systems' manufacturing facility. The zero-emission vehicles are built in a 35,000-square-foot facility in Loveland at 815 14th St. SW, Suite A1000. That facility will nearly triple in size to 100,000 square feet in January.
"We're blessed to take more square footage," Bettis said.
The fundraising, increase in staff and additional square footage also will help Lightning Systems handle the $30 million worth of orders in backlog, Bettis said. This equates to about 250 vehicles.
Lightning Systems began raising capital in June and will close this round in February, Bettis said. BP Ventures and Cupola Infrastructure Income Fund are lead investors thus far this round.
The company is not yet profitable, Bettis said, adding that for the first eight years of business, Lightning Systems built hybrid vehicles. It wasn't until two years ago that it switched gears to focus on electric vehicles, Bettis said.
"The company's been around for 10 years, but we're kind of a startup at the same time," he said.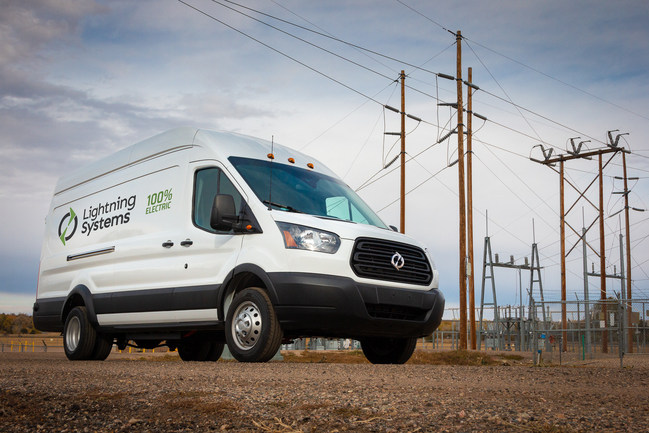 39156