It was a sale that neither side particularly wanted to see happen.
"We wish we could've stayed in that building," said Matthew Dixon-Moran.
An Air Force veteran who served during the Gulf War, Dixon-Moran is the commander of Veterans of Foreign Wars Post 2461. Earlier this week, the post sold its building at 1350 S. Broadway in Denver, at the edge of Platt Park.
"To put it simply, there just weren't enough people coming into the post to pay the bills and keep the lights on," he said.
The 8,711-square-foot building, which sits on a 0.4-acre lot and dates to 1942, sold for $2.1 million, according to listing broker Win King of King Commercial Real Estate. He represented the statewide VFW organization, which owned the real estate. The sale came after approval by Post 2461 itself.
The building was bought by Steven Cook, who said he was sorry to see the post needed to sell.
"I'm proud to have that in my portfolio now," he said.
Cook said his real estate firm specializes in buying properties along the South Broadway corridor, generally from the I-25 interchange in Denver south to Floyd Avenue in Englewood. He renovated the building across the street from the post at 1361 S. Broadway, now leased to Luv Bridal and Larsen Development.
Cook said he plans to renovate the former VFW building and lease it out. He's in talks with a few different restaurant concepts.
"I'll probably end up putting $400,000 to $500,000 into it," Cook said of improvements. "A tenant would probably put in about the same."
Cook said he plans to "keep the character of the building," including the American flag mural along the street. He'd love for the VFW sign to find its way inside, if a future tenant agrees.
Post 2461 has 136 members who are veterans. Family members who aren't can become auxiliary members.
"At one point in time, I believe they had a membership of 300-400 people," Dixon-Moran said.
The VFW has struggled on a national level to attract young veterans. Dixon-Moran said just 6% of eligible veterans from the conflicts in Iraq and Afghanistan have opted to join.
Younger veterans that do join, he said, are less likely to use a post building as a gathering space, when technology and social media offer other ways to stay connected.
The post building had a bar, which Dixon-Moran said was one of the few open to the public among local VFWs. But it struggled to attract nonmembers, especially given other traditional bars nearby.
The post also rented out its banquet hall to the public, although interest tended to be limited.
"It wasn't the most gorgeous place, so it wasn't as appealing to, say, a bride who came in," Dixon-Moran said.
Dixon-Moran said Post 2461 hopes to bolster its numbers by recruiting at local colleges. The organization is now on the hunt for a smaller space — maybe 1,500 to 2,000 square feet — which it likely will lease at first.
"The primary mission of the post is to assist vets," he said. "Our mission will continue with or without an actual building."
Another shuttered VFW post in Denver sold last year. In the case of that one, however, located at 2190 S. Platte River Drive, the sale came after the post's charter was revoked.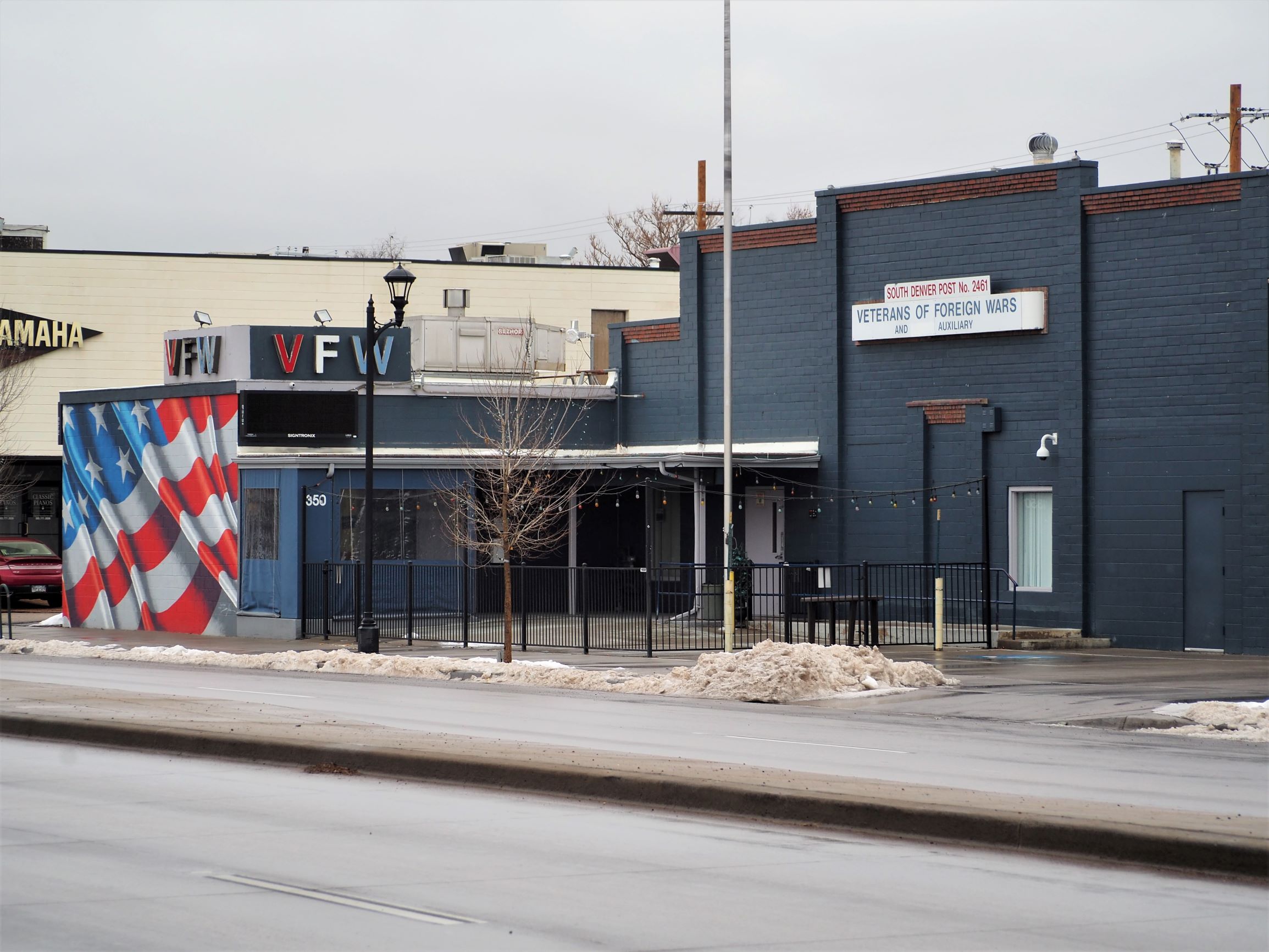 39109