Red Robin has a new landlord in Greenwood Village.
The six-story Tuscany Plaza office building at 6312 S. Fiddlers Green Circle, part of which the restaurant chain leased for its headquarters, sold last month for $64.86 million, according to public records.
The deal works out to approximately $280 per square foot.
The buyer, Tuscany Owner LLC, lists an office address that matches that of Florida-based America's Capital Partners.
The company, which also owns The Cascades, located at 6330 S. Syracuse Way in Centennial, did not respond to a request for comment.
The property sits just north of Fiddler's Green Amphitheatre. The sale includes the office building and two parking garages. The building and garages were built in 1984, records show.
The property was sold by Texas-based Crescent Real Estate, which purchased it in September 2016 for $46.6 million, records show.
Red Robin occupies 65,000 square feet of the 231,696-square-foot building and renewed its lease in January 2018. The restaurant chain has been based in Greenwood Village since 2000.
Other tenants at Tuscany Plaza include coworking firm Regus and financial firms Stifel and Pelley Group.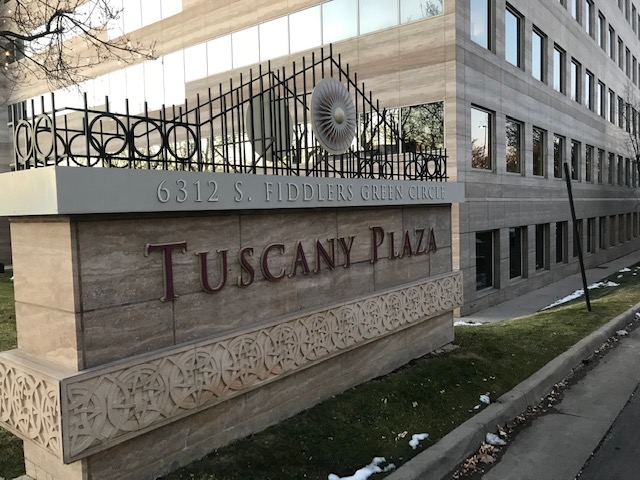 39081