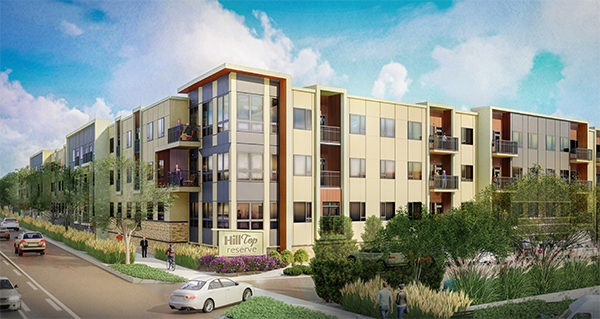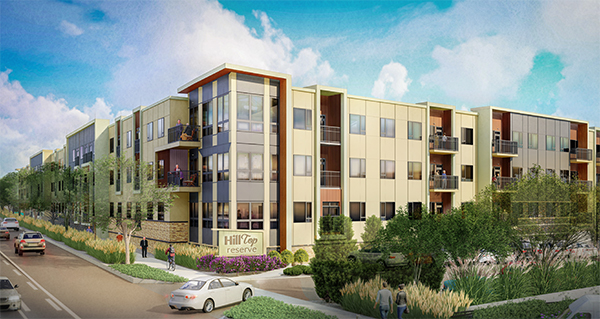 A corner lot along Leetsdale Drive is getting new life.
Construction on Hilltop Reserve, a senior living complex, is underway at Holly Street and Leetsdale Drive. The 345,000-square-foot development will include 124 independent living units, 56 assisted living units and 25 memory care units, all market rate.
"This is going to be the first independent living apartments delivered to this area of the market since 2007," Tom Finley, founder of Ascent Living Communities, told BusinessDen. "What we really like to do is bring the independent living, assisted living and memory care into one (space). … We can help them manage their aging process for the remainder of their life."
Ascent Living is co-developing the property with Denver-based Focus Property Group. Ascent also will manage the property upon completion.
Focus purchased the 4.12-acre site at 525 S. Holly St. in 2015 for $3.95 million, according to public records. The property was once home to a one-story, 35,000-square-foot warehouse for Dillon Dairy. Focus previously considered building a Greenbox Self Storage on the parcel.
Upon completion, the site also will have an underground parking lot, an aquatics center, and wellness and fitness studio, Finley said. Residents also will have access to three courtyards, dining options and a spa.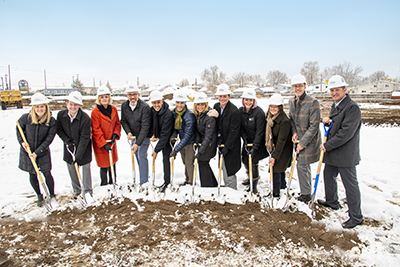 Hilltop Reserve anticipates opening in summer 2021.

Hord Coplan Macht is the architect on the project and StudioSIX5 is the interior designer. Catamount Constructors is the general contractor.

Private equity firm Blue Moon Capital Partners and Fifth Third Bank are financing the project.


Focus also plans to develop a 28-story Marriott hotel across from the Colorado Convention Center, at 727 14th St.

39074