A startup looking to create what founder and CEO Martha Carlin calls a "poo stew" has received a boost.
Denver-based The BioCollective received a $1.2 million grant from a division of the National Institutes of Health to help solidify its TruMatrix product, which is intended to help monitor an individual's health.
The BioCollective was founded in 2015 and studies human poop to better understand microbiomes "as a map to health and disease prevention and correction," according to the company's website. Microbiomes, such as bacteria, viruses and fungi, are genetic materials that live in and on humans.
"It's a dirty job, but somebody's gotta do it," said Dr. Raul Cano, chief operating officer.
The fast-track grant received in September has two phases. Phase one, which will end in February, is to produce and test prototypes. Phase 2 is intended to help commercialize the TruMatrix product, a mixture of different human stool samples that are split into identical smaller samples for research.
"Right now, no one makes it other than us," Cano said.
Universities, and biotechnology and clinical companies, will use the product for research, Cano said.
TruMatrix will be used for all microbiome research as a benchmark, Carlin said. Current products on the market look at only 10 to 20 types of bacteria in poop, which Cano said doesn't represent the diversity in human stool. TruMatrix will have hundreds of organisms.
"We think within the next decade, probably sooner, that the microbiome will be one of the main clinical diagnostics that physicians use," Carlin said. "And so then it would be in clinical laboratories in hospitals."
Today, doctors use blood tests and pee tests for diagnostics.
Pharmaceutical companies are currently using prototypes for TruMatrix. The BioCollective also is working with companies in Europe and Japan to create similar standards in the study of poop and microbiomes, Carlin said.
Carlin started The BioCollective after her husband was diagnosed with Parkinson's disease in 2002. She left her job as an advisor and consultant in the real estate world, and began teaching herself science, hoping to find a cure for her husband.
"So I started kind of applying my systems-based approach, which is looking at what's flowing through the system and how that could be contributing to disease," Carlin said.
Carlin, who said she has put $750,000 into the company, and outside investors are funding The BioCollective. The company is not profitable yet, but Carlin thinks The BioCollective will reach a breakeven point next year.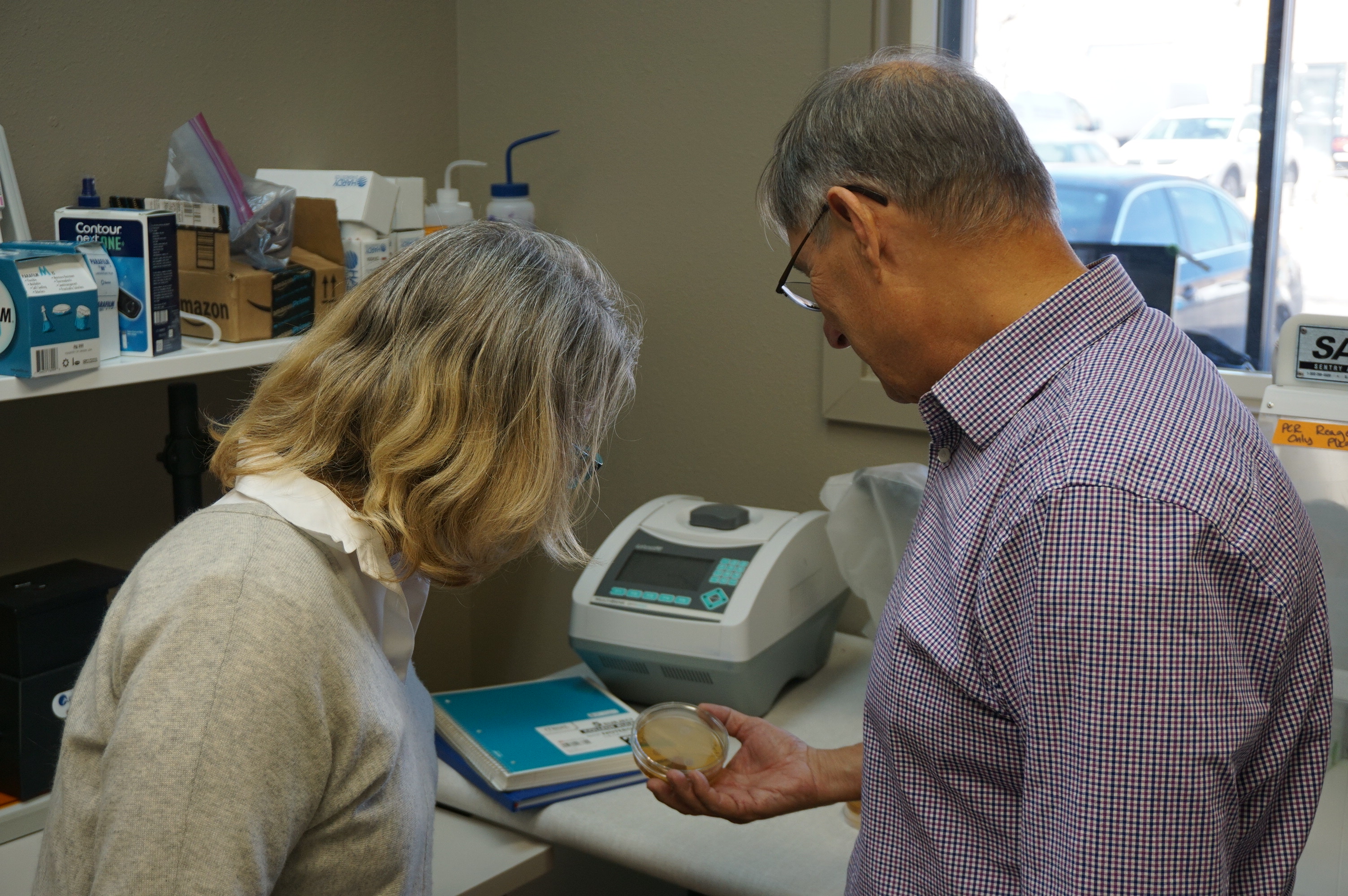 39039