A new food truck serving "Colorado comfort food" is hitting cable TV before the streets.
Big Stuff, which is being launched by two Denver-area residents and a third from North Carolina, will be one of five food trucks competing for $50,000 on Food Network's "The Great Food Truck Race: Holiday Hustle," a series that kicks off at 8 p.m. Wednesday.
Parker resident Brad Brutlag said he spent 10 years working as a private chef on yachts, and the show itself prompted him to start a food truck.
"Actually, I was sitting at home watching The Great Food Truck Race and one night I just decided (to apply)," Brutlag said.
Brutlag is joined by North Carolinian Eddy Cummings, who also worked as a chef on yachts, and Mike O'Neill, a marketing professional and Parker resident.
"When (we) were talking about the show and what kind of concepts would work good, we just figured that stuffed food kind of left the concept really broad," Brutlag said. "That's how the idea behind the Big Stuff name came about."
On the show, Big Stuff and the other teams travel from city to city selling dishes made on a truck provided by Food Network. The team with the lowest revenue each week is sent home.
O'Neill wasn't able to discuss the season results, but said a "positive response" from the show prompted the team to make its food truck concept a reality.
Brutlag said the truck, being built by Mile High Custom Food Trucks, is 98% complete. He and O'Neill, with occasional help with Cummings, expect to hit the streets of Denver in early December.
"Everything at this point is installed inside of (the truck) and we are waiting for the vinyl wrap that's going to go outside of it," O'Neill said.
Menu items will include an Italian meatball sandwich in a bread bowl and a burger featuring a patty that combines buffalo, chorizo and beef. There also will be Colorado Poutine — waffle fries with cheese curds smothered in green chili — and an assortment of drinks and desserts.
"I eat my way through every city I go into," Brutlag said. "I love comfort food, but when I say Colorado comfort food, what I'm doing is I'm taking the freshest Colorado ingredients that I could find and we utilize those in my global comfort food realm."
Once up and running, Big Stuff will be found throughout the city four to six days per week, O'Neill said. The food truck has a permit to operate in Denver and hopes to expand to Arapahoe, Jefferson and Douglas counties by January. Eventually, Big Stuff will operate in Golden, Fort Collins and Boulder, Brutlag said.
Big Stuff is funded through the owners' personal savings, family members and a few investors, according to Brutlag.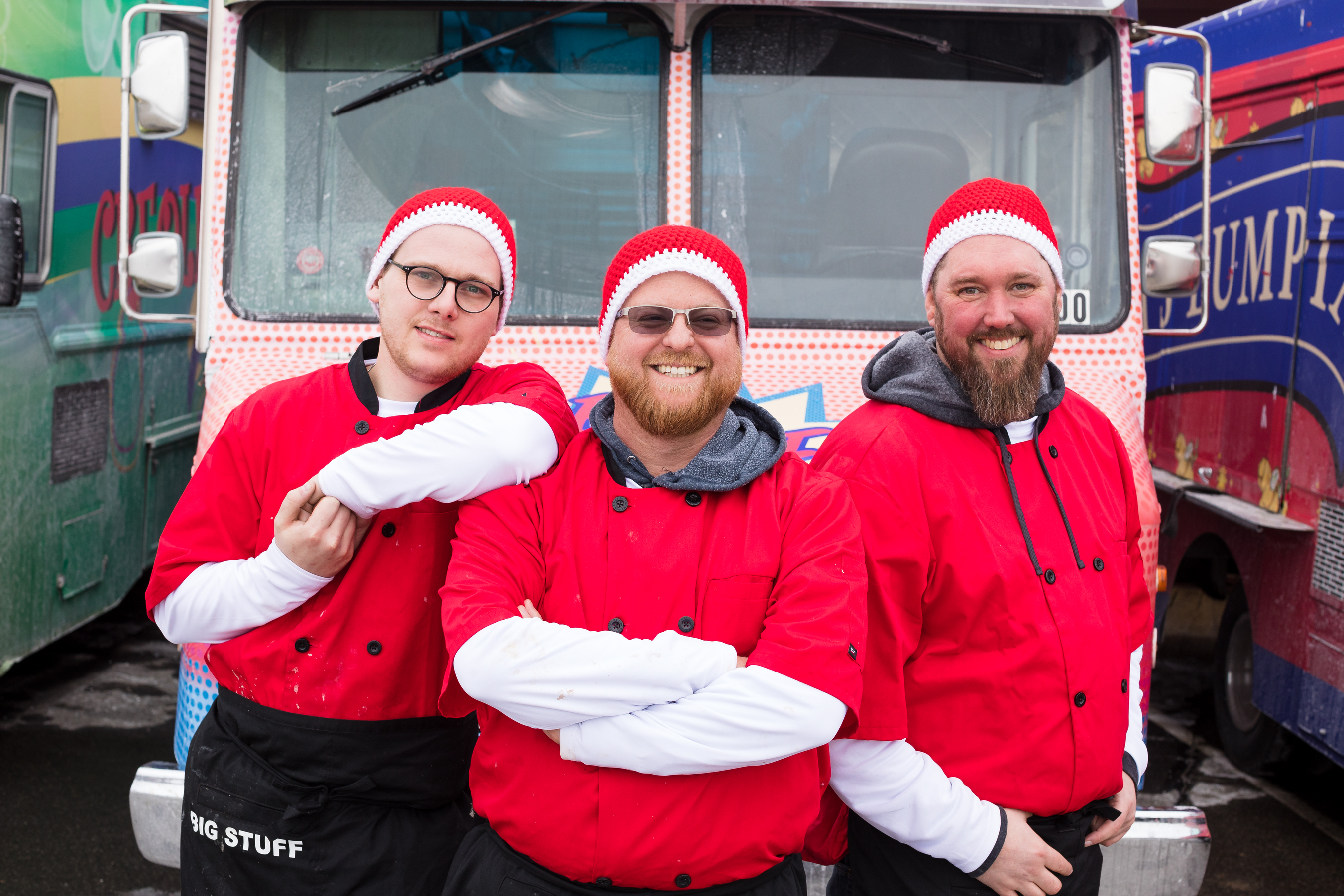 39018