Bankruptcy won't stop the beer from flowing.
Centennial-based brewpub chain GrowlerU Franco LLC, which does business as Growler USA, filed for Chapter 11 bankruptcy last week. Founder Dave Shaw said patrons won't notice changes.
"For customers, the big thing to know is everything stays the same," he said. "Customers will continue to see the high level of quality food and (beer)."
Companies use Chapter 11 bankruptcy protection to reorganize and help keep the business alive, paying creditors over time. In its Nov. 22 filing, Growler USA said the company owes between $1 million and $10 million to no more than 49 creditors.
Shaw said the company filed for bankruptcy to control its debt and protect its franchise system.
"(Filing) gives us a chance to sit down with our creditors and establish a work-ahead plan," he said.
Growler USA was founded in 2014, opening its first location in Centennial at 11405 E. Briarwood Ave. In 2016, the company began franchising. It now has 22 pubs in 15 states, and Centennial is the only one owned by corporate.
Shaw said bankruptcy won't affect the planned opening of two more franchise locations in Albuquerque, New Mexico, and Odessa, Texas. Franchise owners pay an initial fee of $35,000 and 5 percent in royalties.
In the bankruptcy filing, Growler USA identified Boulder-based Tebo Development Co. as its largest creditor, saying the company is owed $154,000.
Attorney Jeffrey Weinman, of Denver's Weinman & Associates, is representing the company in bankruptcy proceedings.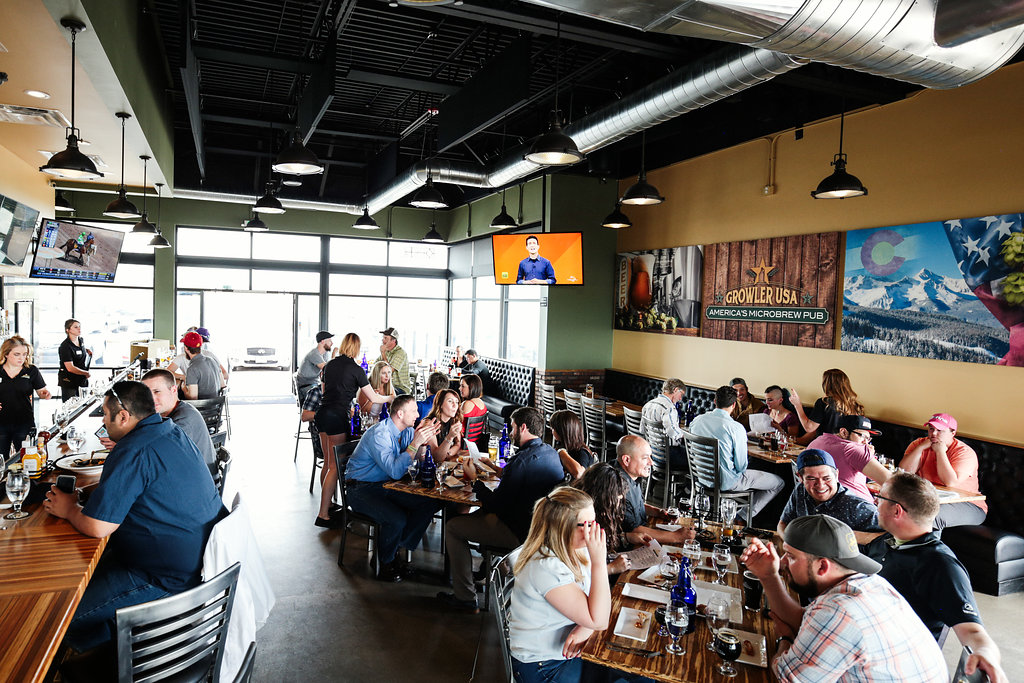 39001