Spring Valley Golf Club will tee off next season under new ownership.
A three-day auction for the 240-acre, 18-hole golf course in Elizabeth, which is east of Castle Rock, ended with a winning bid of $3.6 million, according to NavPoint Real Estate Group.
Castle Rock-based NavPoint auctioned the property on behalf of current owner Haynes Family Limited Partnership.
NavPoint principal Matt Call said the sale is expected to close Dec. 20. He declined to identify the buyer until then.
The auction ran from Nov. 19 to Nov. 21, with bidding starting at $900,000. The $2.7 million reserve price, or minimum price the seller was willing to accept, was achieved on the first day of bidding, Call said.
"We had tremendous interest in this asset," he said. "Over 100 confidentiality agreements were signed and we had over half a dozen registered bidders."
The par-72 course in Elbert County opened in 1998. The property includes a clubhouse, restaurant, maintenance facility, driving range and pro shop, as well as two vacant parcels zoned for commercial uses.
Call previously told BusinessDen the course is expected to generate $300,000 in net income this year. The current owners charge $1,925 for an annual membership without golf carts, or $2,530 with unlimited cart rental. Nonmembers can play the full 18 holes for between $25 and $35.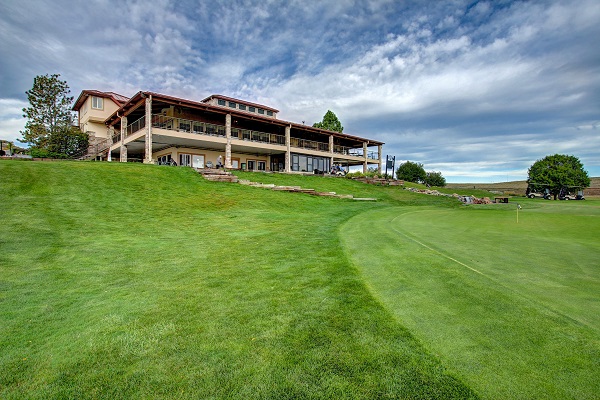 38999