The Kominek family has been growing wheat and hay on a 24-acre farm in Longmont since 1972.
And Byron Kominek sees a need to try something new.
"Hay production really doesn't pay the bills," he said. "Definitely not for a livelihood for anyone out here."
So, come next year, a 7½-acre portion of the property is set to be transformed into a unique solar farm. The 1.2-megawatt Jack's Solar Garden, named after Kominek's late grandfather, will feature solar panels placed around and above crops, a setup known as an agrivoltaic system.
It will be the largest commercial agrivoltaic system in the country, according to Boulder County, which has signed on to buy power produced by the solar panels.
"This is not my family's forte, being businesspeople … but we are learning about it as we go," Kominek said.
The farm is partnering on the project with the National Renewable Energy Laboratory, Xcel Energy, Colorado State University and the University of Arizona.
Three of the 7½ acres of Jack's Solar Garden will be analyzed by researchers studying how to best grow crops in an agrivoltaic system. Two acres will be used by a community-supported agriculture nonprofit. A large pollinator habitat created in partnership with Audubon Rockies and walking space will take the remaining 2½ acres.
"Jack's Solar Garden will really help to change everything that we're doing on our land," Kominek said. "And we do plan on sharing the information that we have (and) that we generate on our farm with other farmers on the Front Range."
Kominek is selling subscriptions through Xcel Energy's Solar Rewards Community program.
Subscriptions, which are for five, 10 or 20 years, are similar to residents purchasing solar panels to put on their roofs, but instead the technology is placed on the farm, Kominek said. Fees range from $500 per panel for five years to $1,400 per panel for 20 years.
"Subscribers will receive bill credits on their monthly Xcel Energy electricity bills for the duration of their subscription based on the number of panels selected," according to the company's website.
Boulder County government signed onto the project on Nov. 7. The contract between the garden and county is not to exceed $376,050, according to documents.
As part of the agreement with Xcel, 2% of electricity generated at the farm will be donated to select low-income homes in Boulder County for 20 years. Kominek estimates this will equate to 10 households.
Once up and running, the solar garden will sell crops, offer tours and feature work from local artists. It also plans to host field trips.
Revenue generated at Jack's Solar Garden will be used to reinvest in the remaining 19 acres of land on the farm, Kominek said.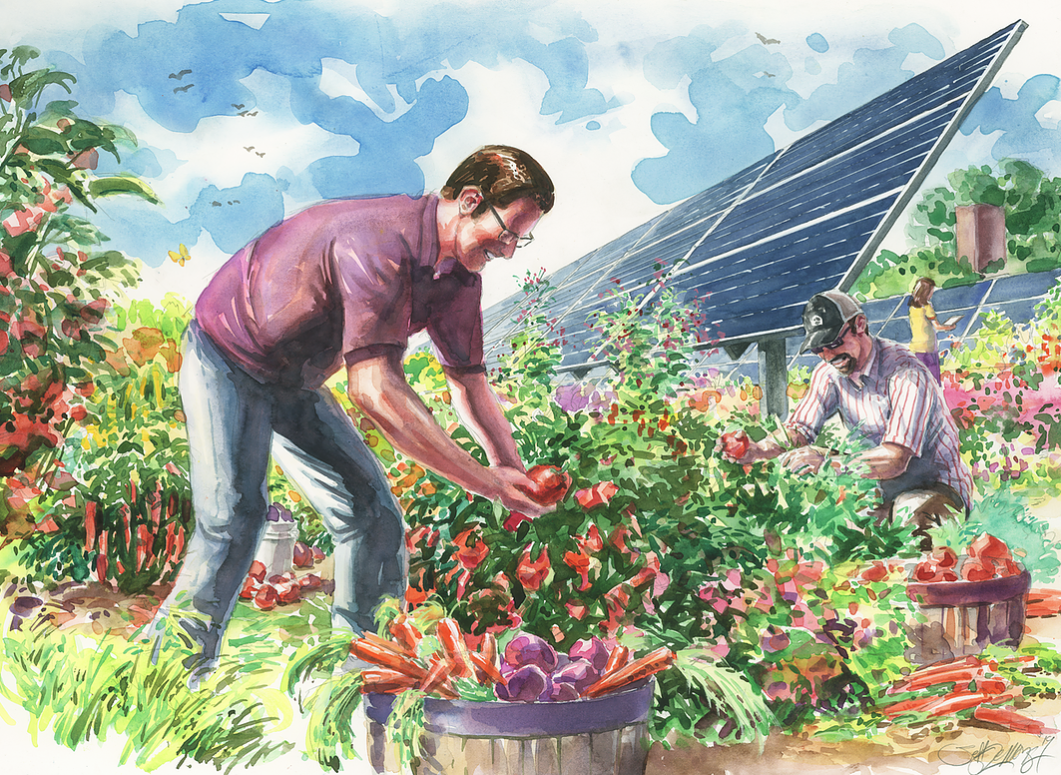 38971