An apartment complex across the street from the University of Denver has changed hands.
Muse Owner LLC paid $48.7 million last week for The Muse complex at 2270 S. University Blvd., according to public records. The entity lists a Chicago office address.
The five-story complex at the corner of University Boulevard and Iliff Avenue was sold by Greenwood Village-based developer Hill Cos., which paid $4.2 million for the 0.88-acre site in September 2014, per records.
Architecture firm Kephart designed the project. The Muse has 120 units, according to the firm's website, which makes last week's sale worth $405,833 a unit.
The building contains studios, and one- and two-bedroom units, and was designed "to have the look and feel of a boutique hotel" and "with discerning graduate students in mind," according to Kephart.
The cheapest one-bedroom unit at The Muse rents for $1,621 a month, according to the complex's website.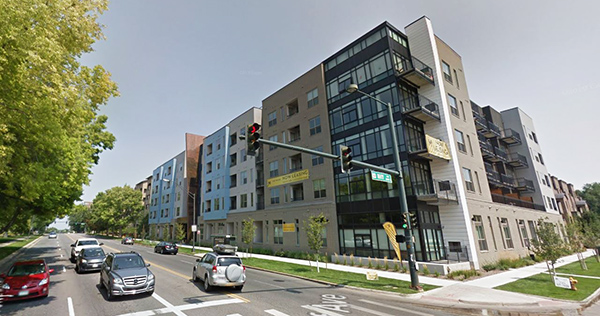 38539